The Dodge Dart is a compact car that was introduced in 2013. The Dart is available in four-door sedan and two-door coupe body styles. The last model was created in 2016.
This car was built to replace the Dodge Neon as a more efficient and attractive option, but it is far from perfect.
Dodge Dart does have some common issues.
In fact, most car models have some sort of problem or another. Some of the biggest issues with the Dodge Dart include poor reliability.
Issues range from poor performance and fuel economy to problems with its transmission system.
Let's take a deeper look at some common problems and what people like about the car.
Typical Features
The Dart was built on a Chrysler Group platform that is shared with the Fiat 500L.
The car is offered with three engine choices:
a 2.0L Tigershark I4
a 1.4L MultiAir Turbo I4
a 2.4L Tigershark I4.
This car also has several standard and available features, such as auto headlights, heated seats, rear-view camera, and Bluetooth hands-free connectivity.
Some of the safety features include blind spot monitoring and cross-path detection.
When it comes to reviews, most customers prefer the 1.4L MultiAir Turbo I4 engine for its fuel efficiency and power.
Reliability
Unfortunately, the Dart is not a very reliable vehicle. What does this mean?
Well, it means that the car is prone to a wide range of issues.
For example, some customers have reported problems with their transmission system, which can lead to serious safety hazards.
Other common issues include poor fuel economy and performance, as well as various problems with the electrical system.
Many people have had a lot of problems with the powertrain and steering system, not to mention other minor issues like interior and exterior
Powertrain
The most reported problem, especially in 2013, is with the powertrain. The powertrain is the system that delivers power to the wheels. It includes the engine, transmission, and drivetrain.
There have been reports of the engine stalling and the transmission failing to shift properly. These issues that started in the 2013 model continued into the 2015 model.
Steering
There have also been issues with the electric power steering going out, which makes it hard to turn the wheel.
The reported average is about 28 mpg, which is quite low for a compact car.
Interior and Exterior
There are also some problems with the interior and exterior of the car. For example, the paint is known to chip and peel easily.
There have also been reports of the interior plastic trim coming loose and falling off.
This issue is most common on the doors and dashboard.
One of the most frustrating things about the Dart is that it doesn't have a ton of space. The trunk is small and the back seats don't have a ton of legroom.
Poor Fuel Economy Issues
One of the most common complaints among Dodge Dart owners is poor fuel economy. According to reviews, some models can only get about 27 miles per gallon in the city and 33 mpg on the highway.
Fuel economy issues were handled by issuing a software update for the 1.4L turbo engine in early 2013 that was supposed to improve fuel economy by about 5%.
Transmission Problems
Another issue with the Dart is its transmission system. Several reports from car owners have cited powertrain issues involving the automatic transmission system and gear shifting problems.
While some drivers reported that the automatic transmission shifted smoothly, others reported issues such as jerky shifting and delayed or slow downshifts.
Interior Accessories Breaking
There have been some complaints about the quality of the interior accessories. Some drivers have reported that the plastic knobs and buttons inside the Dart break easily.
Radio issues such as static, poor sound quality, and Bluetooth problems have also been reported.
Engine Problems
There have been some reports that the Dart's 2.4L engine can be prone to issues involving poor quality control on manufacturer parts and oil consumption.
Some drivers have also reported engine knocking sounds, rough idle problems, and excessive smoke coming from the exhaust.
There have been reports of the engine shutting off without warning and the transmission slipping.
The check engine light may come on due to these issues. In some cases, the engine may use an excessive amount of oil, which will result in frequent oil changes.
Brake Pedal Issues
Another common issue with the Dart is brakes that make noise. This can be caused by several things, such as worn-out brake pads, air bubbles in the brake lines, and any foreign objects inside the drum.
Some people have also said that the gas pedal is very sensitive, which can make it hard to control the speed of the car.
There have also been reports of the brake pedal being too hard to push, which can make it difficult to stop the car.
Sometimes the emergency brakes may fail to hold or the car may not be able to shift into gear. Most of these issues were seen on the 2013 model.
Despite these issues, the Dodge Dart is still a very popular car that many drivers enjoy driving.
Pros and Cons
Let's start with the pros
What People Like About the Dodge Dart
Even though there are some common problems with the Dart, there are also some things that drivers really like about the car.
For example, many drivers enjoy the car's comfortable ride, spacious interior, and high-quality materials. The car's exterior design is also very popular, with many drivers finding it to be stylish and modern.
The Dart's infotainment system is also very user-friendly and easy to use. Many drivers appreciate the car's safety features, such as blind spot monitoring and cross-path detection.
Overall, the Dodge Dart is a great car for drivers looking for style, comfort, and high performance. Despite some common issues, the car is still a great choice for many drivers.
Cons of the Dodge Dart
Some of the things that drivers don't like about the Dart include:
its poor fuel economy
transmission problems
brake issues
Engine problems
interior accessories breaking
High resale prices
Although the Dodge Dart might seem like a great choice for drivers looking for style and performance, it does have some downsides. With poor fuel economy and transmission issues, the car can be a bit of a hassle to own.
Due to reported issues, the manufacturers have issued several recalls for the car, which can be a big inconvenience for drivers.
However, the company took some initiative to deal with those reported issues.
What Do The Reviews Say?
"The car is very comfortable to drive and has a lot of features that I really like. However, I have had some issues with the transmission and brakes. Overall, I'm happy with the car."
According to ConsumerAffairs, one certified reviewer loved the car.
Here is a more mixed review on Cars.com,
"I had every option and there were some issues… Performance was downright awful with the turbo, the remote start was fine in winter, however, in Texas summer when you wish it to pre-cool"
Resale Prices
A new Dodge Dart costs between $16,995 and $24,995. However, the resale value of the car is not very high. After just a few years on the market, used Dodge Darts are selling for about 50% of their original price.
Even though there may be some issues with the car, it is still a popular choice for many drivers.
One user on the Dodge Dart Forum mentioned paying $24,000 for a 2015 model in 2014. By 2016 the same car was only worth $15,000.
Maintenance Tips
To ensure the long-term health of your Dodge Dart, it is important to take good care of the car and perform regular maintenance.
Some tips include:
Regularly changing the car's oil and replacing other fluids as needed
Checking the wheels, tires, brakes, and suspension regularly
Keeping the car clean, both inside and out
Keep up with other Dodge Dart owners and seek advice on forums and online communities.
Final Thoughts
Overall, the Dodge Dart is a decent car with a few issues. While it has some common problems, it also offers many great features and excellent performance.
So, if you are looking for a stylish, fun car with lots of high-tech features, the Dodge Dart might be the right choice for you.
Just make sure to take good care of it and perform regular maintenance to keep it running smoothly.
Go back: problems for all Dodge models here.
Was this article helpful?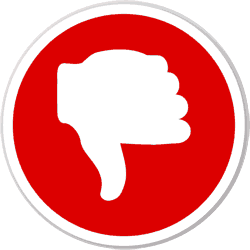 Did you find wrong information or was something missing?
We would love to hear your thoughts! (PS: We read ALL feedback)
ⓘ  The information in this article is based on data from National Highway Traffic Safety Administration (NHTSA) recall reports, consumer complaints submitted to the NHTSA, reliability ratings from J.D. Power, auto review and rating sites such as Edmunds, specialist forums, etc. We analyzed this data to provide insights into the best and worst years for these vehicle models.
---