All car models have a new generation or a new facelift every few years.
What about Teslas, do they also get facelifts and new generations?
Let's find out.
Here's How Tesla Rolls Out Their Model Updates:
Tesla is still a relatively young, cutting-edge company, and as a result, they tend to make continuous improvements to their electric vehicles. Rather than releasing redesigns or new generations all at once, their models are continuously evolving.
Updates For Each Tesla Model
Model S
 The Model S is the flagship Tesla model, and acted as a testing ground for many of the new features during the company's early years.
2012
The initial base Model S had a 60 kWh battery capacity, and was named the Model S 60. The number in subsequent version names refers to the battery capacity.
There were also Performance and Signature Performance models available, named the P85.
While highly drivable, the initial models didn't provide drivers with many "perks". A few months after the release, Tesla also rolled out a Technology Package option, which added things like keyless entry, rear cameras, cornering lights, a power rear lift-gate, and navigation.
Other features added in the first year of production included:
adjustable height air suspension
optional third row rear-facing seats,
along with an optional panoramic roof upgrade.
The standard interior was black leatherette, with the added option of Napa leather.
Color options included:
2013
2013 saw further tweaks to Tesla's flagship.
A Performance Plus model, or P85+, was introduced, with staggered 21" performance Turbine wheels.
Suspension dynamics received:
upgraded dampers,
bushings,
stabilizer bars,
leading to improved performance and comfort.
Brake calipers started out as black, but changed to red shortly after.
Tesla also added the option of an all-black roof.
Updates to the interior included standard textile upholstery and heated front seats, and improved resolution for the driver's instrument cluster display.
Tesla also made updates to the Driver Profile feature – seat, mirror and steering wheel position were now included as part of the automatic memory settings.
The brand also rolled out their second generation of door handles, which proved to have some continued issues with reliability.
2014
Starting in 2014, Tesla introduced an all-wheel drive option, designated by a D in the version number.
The P85 and P85+ models were replaced by the P85D, and a regular 85D was added.
The front trunk storage became smaller on these dual-motor, AWD cars.
An additional power circuit was added, reducing the risk of damage due to improperly installed third-party equipment.
Updates were also made to the tire pressure sensor (TPMS) design and the charge port door became automated.
2014 also saw the addition of the optional sub-zero weather package with heated seats, side mirrors, steering wheel, and wind-shield area.
Teslas became further automated with additional Autopilot hardware, providing Lane Departure sensors and Speed Assist features.
Parking sensors also became available on some packages. Air Suspension was upgraded to Smart Air Suspension, and included an automatic height adjustment feature.
More comfortable seat generations were offered, and the screen of the instrument cluster was upgraded again, reaching a 1920 x 720 resolution.
A yacht floor interior and parcel shelf became standard.
The trim received a refresh – the black roof option was discontinued, while a black Alcantara headliner was added as an option. The chrome bezel on the interior was also updated, becoming thinner and sleeker.
2015
In 2015, the 60 model was dropped and replaced by a 70 kWh battery.
The range of the 85 battery increased slightly with the addition of a silicon coating, and was later updated to the 90 model.
The Ludicrous feature was also introduced, replacing the previous Insane Mode. Launch Mode was added as a new function of P85D and P90D.
The Premium Package was introduced and included ambient interior lighting, lighted door handles, cornering lights and chrome accents on the front and rear bumpers.
The Alcantara headliner also became part of the Premium Pack.
The cellular connectivity feature was upgraded from 3G to 4G LTE.
2016
The 85 kWh battery option was dropped, as it was replaced by the 90 version. The P100D model was also introduced, superseding the P90D.
Tesla also debuted their own Autopilot system in 2016, known as Enhanced Autopilot (EAP), with hardware AP HW2.
Early, minimal versions of the Full Self Driving feature also became available.
2016 also saw one of the most comprehensive exterior updates to the model, with:
a new rear diffuser,
painted side skirts,
new LED headlights,
and true HEPA air filtration system.
The front end of the model was also redesigned, becoming more similar to that of the Model X.
For the interior, a solid glass roof became an optional feature.
Premium seats were also offered, with cooling features and adjustable headrests, and upholstery choices including white, black, tan, or vegan leather.
Rear cup holders and USB ports were added to the center console for back seat passengers.
2017
In 2017, the 70 kWh battery was discontinued, and the 75 version became the lowest-capacity model.
Enhanced Autopilot (EAP) features were added, including a self-parking feature called Summon.
Check our article here with a few problems Tesla owners experienced with the Model S.
2018
The Media Control Unit (MCU) saw a major update to MCU2. The system was faster and offered expanded features, but eliminated AM radio.
Tesla's Autopilot Hardware was also updated to the HW2.5 system, and the Dashcam feature was introduced along with the hardware.
Cold weather features also became standard on all vehicles. A glass roof also became standard, as opposed to the panoramic roof. The metal roof was no longer offered, and rear-facing seats were dropped as an option.
2019
The 75D version was discontinued, and the 100D became the base model battery capacity.
Front and rear motors were switched to permanent magnet versions, as first seen on the Model 3 and known as Raven.
2019 saw the introduction of Sentry Mode, which allows the car to preserve battery life while dormant for long periods.
For vehicles with the option for Full Self Driving (FSD), updates were made to the hardware system to enable the software.
Autopilot also saw improvements, with:
variable speed depending on adjacent lanes
and stop sign identification.
In the same lane, the Smart Air Suspension feature was switched to the newer Adaptive Air Suspension system.
Tesla also phased out their number-based model names, switching over to:
Standard,
Long Range,
and Performance models.
2020
The Model S received enhanced suspension options, dynamic brake lights, and a new battery with slightly improved range capacity.
Tesla also added the Boombox feature with the option of external speakers, and introduced multi-factor authentication for increased security.
2021
In 2021, the main changes consist of updates to hardware in order to enable the Full Self Driving feature.
The Plaid model was also introduced, with updated interior, tri-motor powertrain, better suspension, and thermal energy management.
2022
2022 has seen only minor updates to the Model S.
The charge port area has seen some redesigns, along with:
the headlights,
rear light details
and trim.
Model X
The Model X was released in 2015, and saw many of the same updates over the years as the Model S. Features such as Autopilot and FSD were implemented concurrently.
2021
As of 2021, the Model X is available only as Long Range and Plaid models, with a range of 360 and 339 miles, respectively.
Here you can check the most-common issues with Tesla Model X.
Model 3
The Model 3 hit roads in 2017, and quickly went on to become the best-selling EV in the world.
Like the previous two models, it received standard Tesla updates to Autopilot and other hardware, along with some unique features listed below.
2019
Towing becomes an option on the Model 3, on all trims except Performance.
2020
The Track Pack is created as an option, consisting of different tires, specialized brake pads and higher-quality brake fluid system. The package later receives an update which allows the driver to set options such as power distribution and the degree of traction control applied.
The Performance model uses a new 82 kWh battery, the BT42, an increase from the previous 75 version.
Tire pressure monitors (TPMS) became operated by Bluetooth, matching the new Model Y pressure sensors.
There were also a few problems with the Model 3 Teslas.
2021
2021 saw a number of minor changes, such as more laminated rear glass, a new low voltage battery, and a number of tweaks to sensors due to the new low voltage battery.
An updated MCU3 also began to appear, first in China and then in world markets.
The Model 3 Long Range switched to the BT43 battery, which is the same one used in the Model Y.
Model Y
Model Y is Teslas latest release, and the brand hasn't had much time to tweak it yet, having already tested many features on previous models.
For 2023, however, new color options will be added for Berlin production; Quicksilver and Midnight Cherry Red.
Model Y also has some issues, though.
How Often Are Tesla's Designs Upgraded?
Tesla's designs are upgraded each year, but not on a uniform basis. Updates are released when they become available, rather than in regular increments.
This allows Tesla to receive immediate feedback regarding which features are valuable for drivers, and which still need improvement.
This also allows them avoid high-risk rollouts which include a large number of new and potentially touchy features.
Does Tesla Update Its Cars Every Year?
Tesla doesn't release official upgrades for each model year like most car brands do.
However, they may make small upgrades throughout the year, but most of these are done via remote software updates.
Occasionally, Tesla will retrofit an upgrade to all their models, but this typically only happens if there is a significant problem with functionality or safety in the older design.
When Are Batteries Upgraded On Teslas?
Like with the other elements of their vehicle design, the brand is continually working to improve the longevity and range of their batteries.
Batteries have seen updates every one or two years, and have expanded from a 60 kWh capacity in 2012 to the current high at 100 kWh capacity.
How Can You Tell What Year A Specific Tesla Was Built?
Between regular software updates and the constant re-outfitting of Tesla vehicles, it can be tough to determine exactly when a vehicle came out.
However, even without a comprehensive knowledge of all Tesla updates, you can determine the year of a Tesla by way of its Vehicle Identification Number (VIN).
Was this article helpful?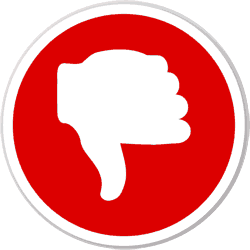 Did you find wrong information or was something missing?
We would love to hear your thoughts! (PS: We read ALL feedback)