Vehicle safety has been a hot topic for years in the automotive community—and airbags have always been part of that conversation.
Sure, the number of airbags you have may not actually impact safety. But we like to think that more is better for vehicle safety. All new cars have airbags, and we've already looked at how to find airbags in your car.
In this post, we'll be discussing cars with the most airbags. Let's go!
1. Jeep Grand Cherokee
The Jeep Grand Cherokee has been around for a long time, and its value offerings is the key to its longevity. It remains a popular SUV because it fuses performance with everyday comfort and utility.
Within the Grand Cherokee lineup, there's a model for everyone; whether you're an off-road enthusiast or a utility-focused buyer. Part of this is why the Grand Cherokee has such broad appeal to different sections of users.
The Grand Cherokee is also very safe for driving, as it provides a long list of driver-assistance features. Examples include emergency braking, lane-keeping assist, forward-collision warning, and parallel-and perpendicular-parking assist.
The Jeep Grand Cherokee has a lot of airbags.
By our count, the Grand Cherokee models feature up to seven airbags for better protection in accidents. This includes side impact airbags, front impact airbags, and knee bags.
2. Chevrolet Malibu
The Chevrolet Malibu may be one of the last Chevy sedans on the road, but it's still going strong. This model provides users with decent cabin room and manageable storage space.
The Malibu is certainly not the most stylish model in its segment. And it isn't the most fuel-efficient or most dynamic sedan, either. However, the Malibu simply does a good job of being an average vehicle that offers a bit of everything.
What the Malibu isn't average at, however, is rider safety. The model comes with several systems designed to keep both driver and passenger(s) safer.
A notable safety feature of the Malibu is its multiple-airbag system. The Malibu has a whopping 10 airbags, more than most sedans.
Buyers get two front impact airbags, two knee airbags, two side impact airbags, and four side curtain airbags for optimal safety.
Also read our article about where Chevrolet Malibus are made.
3. Toyota Camry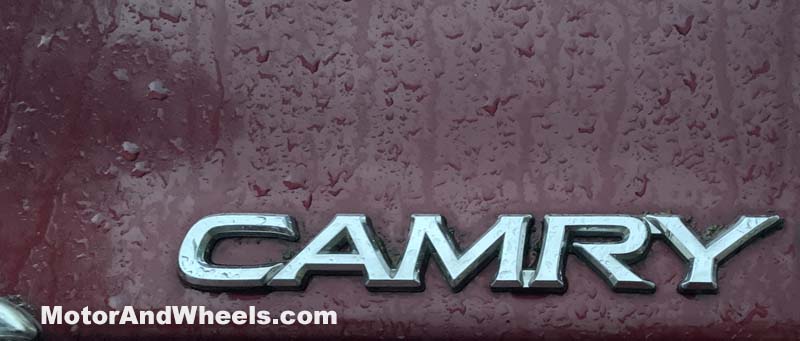 Even as sedan sales continue to fall, demand for the Toyota Camry remains stable. The Camry has been a bestseller for many years and may explain why Toyota refuses to exit the small-car market like some rivals have done.
The Camry is not the best model in the family sedan category; models like the Honda Accord are sportier. However, the Camry gives more value than many of its rivals for an unbeatable price.
Like every Toyota vehicle, safety takes center spot on the Camry models.
The Camry benefits from Toyota's STAR safety system which features anti-lock brakes, traction control, vehicle stability control, and emergency braking.
We also like the Advanced Airbag System present on the Toyota Camry.
The AAS bestows on the Camry a collection of 10 airbags, including knee airbags, front seat-mounted airbags, front and rear side curtain airbags, and rear seat-mounted airbags.
The Toyota Camry also has the Toyota Safety Sense P collection of driver-assist features. Among these include Radar Cruise Control, Automatic High Beams, and Lane Departure Alert.
Make sure to read our article about how long the Toyota Camry lasts.
4. Nissan Sentra
The Nissan Sentra underwent a major redesign in 2020 that gave it better fuel efficiency, increased interior room, and a bigger cargo hold. However, customers looking for performance will have to look elsewhere.
With the Nissan Sentra, you get exactly what you pay for. It is cheap (under $21,000) and doesn't have the feel or quality of higher-priced competitors.
Even so, the Nissan Sentra remains a contender for 'Safest Sedan of the Year'.
It provides drivers with the Nissan Safety Shield 360, a collection of safety technologies like emergency braking and blind spot monitoring technology.
Also, the Nissan's airbag game is strong, with the model providing a competitive 10 airbags. As airbags contribute to vehicle safety, it's easy to see why we consider the Nissan Sentra a safe vehicle.
5. Hyundai Elantra
If getting compact sedan at bargain price sounds appealing, then the Hyundai Elantra is the way to go.
The interior may be decidedly less of luxury and more of value; still, it remains true that the Elantra is perfect for budget-conscious buyers.
The acceleration and handling of the Elantra is a far cry from rivals, but it's enough to get you around town. However, we think the cargo space and cabin room on the Elantra is average for its class.
One thing that's impressive about the Hyundai Elantra is its various safety offerings.
The Elantra's designers must be fans of the "go big or go home" saying, as they outfitted the model with not one, but seven airbags.
Six of those airbags are in the front, side curtain, and side impact positions to protect you in different types of crashes.
There's also a solitary knee airbag in the driver's seat to ensure your knee doesn't suffer damage in a frontal crash.
6. Chevrolet Impala
For years, the Chevrolet Impala was America's classic family sedan. While it has lost ground to Japanese rivals, it remains a compelling option in the hot family sedan segment.
Much of the Impala's claim to fame is due to its spacious cabin and expansive cargo hold.
Very few large cars can compete with the Impala on both fronts, which led US News to rate it as the Best Large Car for 2020.
Also, the Impala is cheap to buy and maintain for buyers in the US. It has also had decent reliability ratings, so you'll enjoy this car's value offerings for long.
We are impressed with the Impala's advanced airbag system, which sees it get 10 different airbags for maximum crash protection.
Other standard safety features on the Impala include antilock brake system (ABS), rear cross-traffic alert, and lane-keep assist.
7. Honda Civic
Along with the Toyota Corolla, the Honda Civic paved the way for Japanese domination of the US passenger car market.
The Civic's appeal is likely due to Honda's decision to offer the model in various configurations—sedan, coupe and hatchback—to satisfy different needs.
You could also point to the Civic's useful cargo-carrying capacity and its snug cabin as reasons for its popularity. Nimble and responsive handling are other qualities likely responsible for the Civic's position as a top-selling sedan.
Whatever the reason for its sales dominance, one thing is clear: the Honda Civic is a truly impressive vehicle.
And it's safe for driving, too, boasting a commendable six airbags for improved safety during accidents.
Please also check our article about driving the Honda Civic in snow and winter.
8. Mini Cooper S Hardtop 2-door
The Mini Cooper offers buyers the classic Mini look, along with a dose of sportiness. It might not be as practical as some rivals, but its excellent handling and steering will give you many memorable rides.
The Mini has other benefits asides from its head-turning looks and peppy ride. For example, its lightweight design means the engine is light on fuel, giving it great mileage.
The Mini Cooper also has several safety features and was an IIHS Top Safety Pick in 2019.
We even found that the Cooper S Hardtop 2-door model offers up to eight different airbags to safeguard occupants from crash energy in an accident.
9. Volkswagen Golf SportWagen
Who says wagons have become extinct? The Volkswagen Golf SportWagen shows that wagons are very much alive and can compete with their sedan counterparts.
Being a wagon model, the Volkswagen Golf SportWagen comes with more space than you'd get on the average sedan.
This makes it an attractive option for families who don't want a high-riding vehicle but want more passenger and cargo room.
'Wagon' may bring to mind the dowdy estate cars of old, but the Golf SportWagen is a different type of wagon. It offers incredible performance, thanks to its zippy engines and balanced suspension.
It is also great for safe driving, offering up to six airbags to shield occupants during crashes.
With its fusion of performance, utility and affordability, the SportWagen is one of the best models for the money.
Was this article helpful?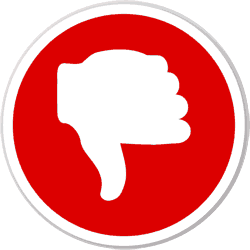 Did you find wrong information or was something missing?
We would love to hear your thoughts! (PS: We read ALL feedback)