If you're on this page, it means you're also curious to know what cars come with extra big engine bays. We've researched the automobile market to discover such cars and we feature them all in this article.
Let's check them out. Mind you, we didn't arrange the cars in a particular order.
1. Ford Thunderbird
The Ford Thunderbird is a luxury car produced by Ford.
Even though it was not marketed as a sports car when the automaker introduced its first version – the 1955 model year – the Ford Thunderbird featured a sporty two-seat convertible design.
Year by year, the vehicle became larger, changing from being a two-seater to adding a second row of seats.
Note that this wasn't a permanent upgrade; some older years, like the 1977, 1980, and 1983 models, experienced a downgrade in size.
One of the most notable features of the Ford Thunderbird is its big engine bay, most especially from the fifth generation to the sixth.
It is important to note that the Ford Thunderbird has eleven generations in its lineup.
After the first generation (1955–1997 model), the vehicle experienced a hiatus until the 2002 model ushered in the eleventh generation (2002–2005). There's been no newer model ever since.
Meanwhile, the eleventh-generation models came with a more modernized design and smaller engine bay.
They were not like the sixth-generation model, which has remained the largest Thunderbird produced by Ford. The 1972–1976 models came with a 120.4-inch wheelbase and an overall length of 214 inches.
That's even larger than many full-size SUVs out there.
Under the hood is a 460 cubic-inch space that houses the 7.5 L V8 engine that comes as a standard after the 1973 model. Note that this vehicle offered the largest displacement V8 engine ever installed in a Ford vehicle.
2. Chevrolet Camaro
Designed to compete with the Ford Mustang, the Chevrolet Camaro is a mid-size pony car manufactured by the American brand, Chevrolet.
The Chevy Camaro also came with a two-door body style and has six different generations from the 1967 model.
Until the fourth generation featured smaller body dimensions, this vehicle had maintained a large front wheelbase with big engine bays.
While the first-generation models (1967–1969) worked with a 230 cubic-inch (3.8 L) inline-6 base engine, they could as well accommodate a larger 396 cubic-inch (6.5 L) V8 engine.
The third-generation models (1982–1992) came with a more modernized, stylish design, and its engine bay is quite huge as well.
Note that the 1987 Camaro version saw the use of an L98 350 cubic-inch (5.7 L) V8 engine as a regular option. Of course, the vehicle has enough space in the engine bay to accommodate even bigger engines.
Make sure to also check how long the Chevrolet Camaro lasts.
3. 1970s Chevrolet Impala
The Chevrolet Impala is another vehicle that once featured an extra big engine bay. Built and first introduced by Chevrolet in 1958, this vehicle has ten generations in its lineup.
Before the vehicle started featuring a smaller body, from the seventh generation (1994–1996) upward, Impala was notable for its overly long length and large engine bay.
This is most notable in the fifth (1971–1976) and sixth generations (1977–1985).
Chevy Impala has been renowned for its big engine. Even as far back as the year 1971, the Impala model then worked with a Turbo-Jet 454 V8 engine that can make 365 horsepower.
From the 1973–1976 models, the standard engine for the vehicle was a 350 2bbl V8 engine. More remarkable is the fact that the vehicle offered up to a 454 cubic-inch (7.4 L) engine as an option.
4. Dodge Viper
We can't discuss cars that have big engine bays without mentioning Dodge. If you're on the lookout for even a vehicle with a modern look that has enough space for large engines, you can check out the Dodge Viper.
This is a sports car produced by Dodge in the year 1991. Now in its fifth generation, this vehicle still maintains a capacious space for a big engine.
Of course, the Dodge Viper is powered by a 511.5 cubic-inch (8.4 L) V10 engine that makes 640 horsepower.
While this is a standard in the fourth (2008–2010 models) and fifth generation (2013–2017 models), older Viper models may come with a slightly smaller engine.
5. Dodge Charger
The Dodge Charger is a powerful car introduced by Dodge in 1966. It was built in line with the pony car concept pioneered by Ford in the Ford Mustang.
The Charger boasts seven generations in its lineup. Since 1966, it has remained present in the automobile market, as the seventh generation spans into the 2023 model.
If you have seen how classy, sporty, and muscular the 2023 Dodge Charger is, you'll be surprised to see how long the oldest generation Chargers are, especially on the front base.
From the first-generation models (1966–1967) down to the fourth-generation versions (1975–1978), the vehicle featured large engine bays.
You might even wonder what lies under the hood of the 1970 Charger to have come with such a large engine bay.
Of course, Dodge Chargers also work with a powerful V8 engine. Maybe the brand had to maintain this design to accommodate the engine. However, even the more modestly sized 2023 Charger also works with a V8 engine.
Also, check how long Dodge Chargers last here.
6. 1970s Cadillac Eldorado
The Cadillac Eldorado is another vehicle that once offered a big room for its engine. It is a luxury car produced by Cadillac as far back as the year 1952.
You may hardly find this car on the road now, as the brand stopped its production after the 2002 model. Meanwhile, Eldorados were the most expensive Cadillac vehicles during their time.
Regardless of being an old car, the designs of the Cadillac Eldorado were quite alluring, especially with the two-door personal luxury and convertible design.
In fact, the designs of the newer models are not as fanciful as those of the older models. A notable blemish to the older Cadillac Eldorado is its overly long body and wide engine bay.
This is most notable in the ninth-generation models (1971–1978).
Note that these Eldorado models worked with a 500 cubic-inch (8.2 L) V8 engine. While you'll agree that this is a big and powerful engine, it also justifies the vehicle's need for a big engine bay.
7. 1970s Lincoln Continental
The Lincoln Continental is a luxury car that has made its name known in the automobile industry for over 83 years. Produced by Lincoln, a division of Ford, in 1939, this vehicle has ten generations in its lineup.
A notable point to note about the Lincoln Continental is how its size was increased from around 210 inches long in the 1940 model up to about 233 inches long in the 1977–1979 versions.
That is to say that the fifth-generation Continental models (1970–1979) came with the longest Continental sizes ever seen. Not only that, but these models also offered big engine bays to accommodate the vehicle's V8 engine.
Note that while the fifth-generation Continental models function with a 3-speed automatic transmission, they work with either a 400 cubic-inch (6.6 L) Cleveland V8 engine or a bigger 460 cubic-inch (7.5 L) 385-series V8 engine.
8. Aston Martin One-77
The Aston Martin One-77 is a two-door sports car built by the British automaker, Aston Martin. Unlike many other vehicles in this review, it is a more recent ride introduced in 2008.
At just 181.1 inches long, This Aston Martin is not as big as many other cars here but also features a big engine bay.
With a stylish, sporty design, Aston Martin also comes with a large engine bay to accommodate its big 446.2 cubic-inch (7.3 L) V12 engine.
As claimed by the brand when the first Aston Martin was introduced, this engine is the most powerful auto engine in the world.
Was this article helpful?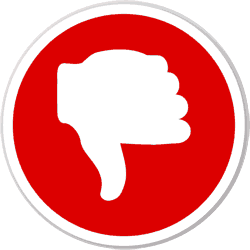 Did you find wrong information or was something missing?
We would love to hear your thoughts! (PS: We read ALL feedback)