Honda introduced its Ridgeline model truck to consumers in 2005 to give them the option of a smaller pickup. It's currently the only truck the company offers to any of its patrons.
Honda released Ridgeline models from 2006 to 2014 and then took a hiatus until 2017. They have since been releasing new Ridgeline models.
The highest-selling years for the Ridgeline were 2006, 2007, 2005, and 2021, respectively. Those years weren't necessarily the Ridgeline's best years, however.
Let's look at a few of the best and worst years for the Honda Ridgeline.
The Best and Worst Years for the Honda Ridgeline Are:
The best years for the Honda Ridgeline were 2010, 2011, 2013, and 2018. The 2006, 2007, 2008, and 2017 are Honda Ridgeline models consumers should avoid.
What Honda Ridgeline Years Are the Most Reliable?
We created the list after carefully reviewing each model's reliability rating, recall list, and complaint reports.
These are four of the most reliable Honda Ridgeline models. You can feel highly confident about these options if you consider purchasing one of these models as your vehicle.
Generally, a Honda Ridgeline will last a long time. It's a good stable pickup truck with a good reputation. just like the lineup of Honda SUVs, they hold their value well.
1. 2010 Honda Ridgeline
The 2010 Honda Ridgeline is a year you can be proud of. If you're a fan of used vehicles, you will do well by investing in one of these. J.D. Power gave this model a five-star reliability rating, meaning you can count on it to go the distance without giving you a ridiculous number of problems.
The model has an overall rating of 8.9 on U.S. News, with its highest ratings in the area of safety. Safety got a rating of 9.7, which is almost perfect.
Consumers appreciated this model primarily for its comfortable ride, safety features, and innovative tailgate.
The 2010 had fewer than 50 complaints on CarComplaints.com, and the ones people voiced weren't horrible. They mostly involved minimal paint issues that posed no threat to drivers or passengers.
2. 2011 Honda Ridgeline
The 2011 Honda Ridgeline was another fantastic year. The model received a perfect five-star reliability rating from J.D. power, and it also had an overall rating of 8.6, with a super high score of 9.8 points for its safety suite.
Consumers mostly loved it for its in-bed trunk and car-like ride.
The 2011 Honda Ridgeline seemed only to gather only 42 complaints, most of which involved paint and other body-related issues.
3. 2013 Honda Ridgeline
The 2013 Honda Ridgeline was another year with a good rating. Its overall score wasn't as high as the previous two models, but its safety score was a strong 9.8 points out of a possible 10.
Consumers raved mostly about its sedan-like presence and cargo features. That model had a lockable in-bed trunk that could hold approximately 8.5 cubic feet of cargo.
This model only had 61 complaints, unlike other models with hundreds of severe issues. The biggest problem with a moldy smell in the HVAC system.
4. 2018 Honda Ridgeline
The 2018 Honda Ridgeline is an excellent option for you to choose if you're looking for a highly-rated model. It has a 9.8-point safety score and a critic's rating of 8.9 points.
Consumers who enjoy this model mainly discussed the roomy cabin, the smooth ride, and the high-end interior materials. Some consumers, who had previously owned several trucks, raved about several positive qualities this year Ridgeline has.
For one, they discussed the gas mileage and how good it was for a truck. It got about 26 miles on the highway and 19 in the city. Thus, consumers who mainly drove highway miles found it above average in that area.
The Ridgeline is also a bit smaller than other trucks, which is appealing to many female drivers and smaller individuals. According to some recent owners, it maneuvers and parks well and doesn't take up the entire garage.
Any above-mentioned years will be excellent options for you if you grab a Honda Ridgeline truck.
What Honda Ridgeline Years Should You Avoid?
These are four of the most unreliable years for the Honda Ridgeline.
You should proceed with extreme caution if you are considering purchasing one of these models:
5. 2006 Honda Ridgeline
Sometimes, cars experience the most extreme issues during their first year after release. This scenario is the case with the Honda Ridgeline.
The 2006 model experienced myriad problems, the main one being a faulty #4 cylinder. Many consumers ran into the issue and needed to have their engines repaired.
A few other engine issues occurred, such as tapping, sticking, stalling, and rod throwing. However, these cases were few and far between, whereas the #4 cylinder was a frequent problem.
According to Car Complaints, the second most common issue with the 2006 Ridgeline was with the interior accessories. Issues such as faulty cluster displays, wonky radio lights, and fading odometers troubled some customers.
We have more here about issues with the lights on Honda Ridgeline models.
The 2006 Ridgeline also had many recalls for its corroding rear frame. More than 112,000 models needed to go to the nearest shop to replace the frames near the gas tank for premature corrosion.
All these issues do not make consumers very comfortable with the idea of purchasing the model.
6. 2007 Honda Ridgeline
The 2007 Honda Ridgeline is another less-than-desirable model compared to the rest of the releases. This model had over 200 complaints, most of which were about the body paint and engine.
The most troublesome engine problem was an issue with excessive oil consumption. The second most frequent issue was a blown engine, followed by an issue with the #4 cylinder.
Fortunately, fewer cylinder 4 issues showed up in the 2007 model than were present in the 2006 model. However, this year had plenty of its own problems.
Paint fading also seemed to happen prematurely, which was a problem for people who were highly concerned with cosmetics. Some vehicles need to be repainted to get back their original luster.
7. 2008 Honda Ridgeline
The 2008 Honda Ridgeline was not the cream of the crop for some consumers. The consumer cons list indicated an issue with the V6 model's acceleration capabilities.
Some buyers were also unhappy with the seating comfort and the visibility over the shoulder.
Specific problems with the 2008 Honda Ridgeline had to do with its clear coat. The model also had issues with the cab panel falling off and the weather stripping dry rotting.
Not unheard of among Honda SUVs either. You can read more about general problems across Honda SUVs here.
The second most common issue with this model Ridgeline was complications with the A.C. system. For example, the A.C. heater did not work in many cases. The problem happened around the 73,000-mile mark and cost more than $2,000 to repair.
In other situations, the AC fan did not work. Warped head gaskets were also an issue with a few vehicles of this year.
This year's model was also subject to a variety of recalls, and some vehicles had to be recalled due to faulty airbags.
8. 2017 Honda Ridgeline
The 2017 Honda Ridgeline was a whopper of a problematic vehicle. This model had over 300 complaints, many of which were related to the electrical system.
The second most common area for issues was the fuel system. The interior accessory cluster made it to number three on the problematic list.
The most frequent issue that owners saw in this model's electrical system was a multiple warning light problem. Several of the warning lights would come on without cause, leading to confusion for the driver.
Some drivers experienced horn sounds with no prompting from the driver's hand. Other people saw flashing lights and had trouble with the backup camera.
Failing fuel injectors were another leading problem with this model of vehicle. A small portion of vehicle owners also had trouble with the capless gas filler and the gas tank itself.
Interior accessories complaints most involved the navigational system not working effectively. Some drivers also complained about the Bluetooth connection and accessories failed to turn off when they pressed the power button.
The 2017 Ridgeline experienced a large number of recalls for its faulty rearview camera.
We have more Honda Ridgeline statistics here.
According to MSN, the company had to recall more than 117,000 models that Honda produced between 2017 and 2019.
The issue occurred because of the rear tailgate's positioning. This bad positioning often caused it to break a wiring harness for the rearview camera because of its opening and closing.
Thus, the company had the owners of those vehicles bring them in for repairs.
Now you know which Honda Ridgeline years are good and which ones were horrible. Use the information to make purchasing decisions if you're interested in grabbing a Ridgeline for yourself or your family.
You should always try to get an amazing deal when purchasing a vehicle, but you should also try to avoid buying a car with many potential issues.
Back to overviews: Best & Worst Years Per Honda Model.
Was this article helpful?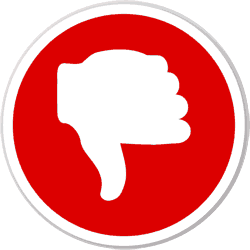 Did you find wrong information or was something missing?
We would love to hear your thoughts! (PS: We read ALL feedback)
ⓘ  The information in this article is based on data from National Highway Traffic Safety Administration (NHTSA) recall reports, consumer complaints submitted to the NHTSA, reliability ratings from J.D. Power, auto review and rating sites such as Edmunds, specialist forums, etc. We analyzed this data to provide insights into the best and worst years for these vehicle models.
---