The Audi Q8 is a luxury midsize SUV that offers stylish design, high-end technology, quality ride, and a spacious cabin, among others. Overall, owners will find the Q8 desirable with enough standard features.
However, just like every other car, the Q8 is not perfect in its entirety.
Whether you already own a Q8 or are about to get one, join us as we explore the known issues of the Q8 below for a better driving experience in your car.
Before we dive in, would you like to know about the best and worst Audi Q8 years?
1. Issues With the Engine
Some owners have reported the engine in their Audi Q8 shuts off during acceleration or deceleration.
In the 2019, 2021, and 2022 model years, some owners reported the engine in their Q8 lost power for 2-3 seconds while on the road, and some complained their car started shutting off during deceleration at any speed that was below 3000 rpm.
 Some owners have also reported issues with the auto/start system, as the vehicle can lunge forward unexpectedly while at a full stop.
There are as well reports of acceleration difficulty before and after a full stop, which owners reported is very slow in most cases.
These complaints have warranted a class-action lawsuit against Audi, but the case is no longer valid. However, if drivers are not careful, these incidents may cause accidents.
Though there are no recommendations on the best ways for owners to address the issue, we advise drivers to avoid busy roads while driving these Q8-year models.
This is because they can encounter engine issues at any moment for the ones with faulty engines.
2. Highly Priced
The Audi Q8 is a high-end luxury SUV, and its price range is typically higher than that of many other SUVs in the same category.
However, prices can vary depending on the
Model year
The market
Trim level
Options
and location, among others
The 2023 Q3 has a base MSRP of $71,800, the 2022 model has a base MSRP of 70,300, while other model years offer slightly lower prices than these.
So far, these prices proved higher than some competitors, which makes the Q8 available to only a limited number of customers who can afford its prices.
Many car critics also acknowledge that the Audi Q8 is expensive. However, some critics believe the Q8 justifies its high price with its premium features, high-quality materials, and impressive performance.
However, those who want a Q8, but found the price to be overly expensive, can consider the Q7. It offers more practicality and similar features to the Q8 at an affordable price.
3. Poor Fuel Economy
Another complaint concerning the Q8 model years is the fuel economy, which has gotten reports of not being good enough. Note that these reports are from a few owners so far.
The fuel mileage is low compared to rivals with an estimate of 18 mpg city and 23 mpg highway and 20 combined in the 2021, 2022, and 2023 model years.
The 2020 Audi Q8 offers the lowest fuel mileage with 17 mpg city, 21 mpg highway, and 18 mpg combined, while the 2019 model year offers 17 mpg city, 22 highway, and 19 combined.
Though you may spend more on gas owing to the gas mileage of the Q8, it shouldn't be overly much.
This is because the gas mileage is still fair enough and only a few owners have complained about the gas in their cars so far.
However, where you feel your Q8 is consuming too much gas, compared to others, this may be owing to the driver's driving habits, and driving terrains, among others. Where it is not, we recommend consulting a certified mechanic for proper inspection,
Check if you can lease the Audi Q8 or not in our list of Audi models you can lease and those you can't.
4. Problems With the Suspension
According to research, the Q8 developed suspension issues in some model years. These include the Q8 model years from 2019 to 2021.
Audi recalled Q8s from these years owing to defective nuts in the rear axle suspension links, which can cause a misalignment in the rear axle.
Many Audi Q8 owners have reported increased tire wear and worsened handling owing to this issue. However, the recalls corrected the mistakes in the model years affected.
Complaints also include issues with the front suspension, which is owing to the shock absorber fork that is not well-cased. However, this can lead to a rough ride as the car cannot absorb the effects of uneven roads and road bumps effectively.
Some owners have also reported issues with the air suspension system for those who opt for the feature in their Q8. It may occur owing to a faulty control module. Note the module determines the amount of air pressure the car needs for each shock.
A faulty module will lead to the air springs (for controlling the vehicle's height) to either over or under-inflate, causing stress on other suspension parts.
We recommend you consult a certified mechanic for any suspension issues you may encounter in your Q8 if it does not relate to suspension issues Audi addresses in its recall. However, if it is, taking your Q8 to Audi will rectify the issue.
Note that driving your vehicle with these problems will only affect your driving experience negatively.
5. Transmission Issues
Complaints about the transmission include delayed engagement from the gear when driving.
One such complaint includes one where the owner reported hesitation from the transmission system when slowing down, driving at a slow speed, or taking a turn.
Some owners also reported grinding sounds when shifting gears. However, this may not pose a serious issue, as it may only signify the transmission needs oiling. Note the warning light should signify it if your transmission needs more fluid.
There are also reports of fluid under the car, which is transmission fluid. This may signify there's a need for a fluid change, or in rare situations, an issue with the hose.
Whichever it may be, the issue requires urgent attention, as the transmission fluid is highly flammable.
The transmission pan, the transmission gasket, and the bolts holding the pan to the Q8 transmission are potential leak points for the transmission fluid to check during diagnosis.
However, we recommend taking your Q8 to a certified mechanic for proper diagnosis and repair.
6. Issues With the Infotainment System
The 2022 Audi Q3 has had infotainment recalls owing to issues with the infotainment system, which can cause some features to fail or malfunction.
An example is the rearview camera, which owners have reported failed to display images properly.
Owners also reported the navigation system stopped working in some situations, especially when they most needed it.
However, these problems may be owing to a loose wire connection supplying electricity to the camera, issues with the battery, or software errors.
We recommend checking the wire connection to your camera to see whether it is still intact. However, if this is not the problem, then verify the battery does not have issues.
Where the issues pertaining to the software, may involve issues that updating the software cannot solve. Instead, take your Audi in for servicing.
There are also reports of issues connecting with the infotainment system. Some owners reported their phones will not connect to Android Auto.
This may be due to software updates, low-quality data cables, or compatibility issues.
Updating the software or using the right data cable should solve this problem.
7. Leaking Sunroof
Reports of leaking sunroofs are common in the 2019, 2020, and 2021 Audi Q3 models so far.
The complaints involve water stains on the car's roof for some owners and water dripping into the car's interior for others.
However, this can be owing to some reasons, such as an aging ceiling strip, which occurs when owners park their Audi outside for too long, causing the sunroof sealing strips to age easily.
Replacing the strips should solve the issue in such cases. It can also be because of a deformed sunroof sealing strip which will need a replacement. It can as well be because of a blocked sunroof drainage hole, which will need cleaning.
However, if you can not rectify the issues yourself, we recommend taking your vehicle to a technician for a proper diagnosis.
General Pros and Cons of the Audi Q8
Audi Q8 offers many pros despite the complaints from owners. Onward.
Pros
The ride is comfortable
A spacious cargo area and cabin
Comfortable and secure handling
The steering provides a lot of feedback for a fun drive
Stunning interior architecture with high-quality materials
The front seats are available with countless configuration options
Cons
Issues With the Engine
Highly Priced
Poor Fuel Economy
Problems with the suspension
Transmission issues
Issues with the infotainment system
Leaking sunroof
Would you like to know if Audis are good for road trips?
What Do the Reviews Say?
Reviewers have claimed the Q8 is a practical car, though highly priced and including some features that can distract drivers behind the wheels.
The 2023 Audi Q8 offers an impressive blend of coupe-like style and SUV practicality, and its polished driving dynamics and comfy interior add to that appeal. However, the Q8's lofty price and distracting climate controls dull its sheen.
Source: U.S. News
Another review reported the Q8 offers a comfortable and stylish interior, though the most expensive in the Audi lineup.
Audi's flagship Q8 SUV is the most expensive non-electric SUV in the brand's lineup… Besides being comfortable and stylish, the Q8 provides plenty of power and space, and it packs impressive tech. Its digital instrument panel and dual-touchscreen infotainment system led to its high-tech and modern-looking interior.
Source: Edmunds
Here is a list of the common problems with Audi SUVs. 
What's the Resale Value Of the Audi Q8
We included the resale value based on Edmunds' reports in the table below.
| | | |
| --- | --- | --- |
| Year | Mileage | Price |
| 2019 | 57,052 | $39,679-$53,039 |
| 2020 | 42,789 | $44,422-$61,279 |
| 2021 | 28,526 | $48,198-$69,635 |
| 2022 |  14,263 | $59,226 – $62,960 |
Check problems for all Audi models.
Sources
New Cars, Used Cars, Car Reviews, and Pricing | Edmunds
Audi Q8 Problems | Car Complaints
Was this article helpful?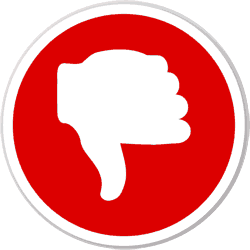 Did you find wrong information or was something missing?
We would love to hear your thoughts! (PS: We read ALL feedback)
ⓘ  The information in this article is based on data from National Highway Traffic Safety Administration (NHTSA) recall reports, consumer complaints submitted to the NHTSA, reliability ratings from J.D. Power, auto review and rating sites such as Edmunds, specialist forums, etc. We analyzed this data to provide insights into the best and worst years for these vehicle models.
---