Nexen is a budget tire brand that started operations in 1941.
The South Korean brand is well known for providing good tires at lower prices. Its tires provide a mix of above-average handling and stability and are quite durable.
Are Nexen tires quiet or noisy?
Given their budget status, Nexen tires are not as quiet as more advanced premium models. However, some Nexen tires offer some measure of reduced noise output during rides. This is due to Nexen's noise-canceling technology, which helps minimize tire noise.
An example of this feature is the signature 5-optimal variable pitch tread block arrangement.
Are Nexen Tires More Quiet Than Other Brands?
Before anything, understand that Nexen is a budget tire brand.
Budget tires are attractive for a specific reason: they are very affordable.
Unlike their premium cousins, budget tires hardly come with advanced features designed to improve overall performance. Thus, you cannot expect a Nexen tire to perform as well as a Goodyear or Continental tire.
This applies to other aspects, e.g., ride comfort; Nexen tires have higher noise output than most premium brands. However, in the budget tire category, Nexen tires are among the quietest. This is a no-brainer, as Nexen has invested money in perfecting several features aimed at cutting noise output on its tires.
The patented 5-optimal variable pitch tread block technology is perhaps the best known of Nexen's noise cancellation features.
The variable pitch arrangement helps disperse pattern noise, which contributes to tire noise. This reduces the harshness associated with excess tire noise and improves ride quality.
Another of Nexen's efforts at minimizing road noise is the addition of a polyester covering to the tires. This feature prevents tire noise and vibration from filtering into the cabin, ensuring enhanced ride quality.
Typically, tires make more noise as they go over bumps and cracks. The polyester covering prevents this, reducing noise.
How Are Nexen Tires Tested for Noise?
Nexen has what it calls its Vehicle Dynamic Testing Center, where it put its latest tire designs to test.
Here, tire prototypes undergo testing to determine their performance in areas including braking distance, wet/dry handling, and noise.
Below, we discuss Nexen's tire noise assessment procedure:
Nexen uses the pass-by test to measure external rolling noise on its tires. External rolling noise refers to the noise produced as the tires come in contact with the road.
The pass-by test occurs in a square-shaped test zone with a track in the middle of the area. The vehicle moves through the track at a particular speed, while sound-measuring devices measure pass-by noise.
The pass-by test usually takes three forms:
Coast-by Method
Drive-by Method
Cruise-by Method
In the first, the vehicle travels through the track at 50 mph with the gear in neutral. Before this, the driver must have switched off the engine, or the test will be invalid.
In the second method, the driver floors the accelerator as he enters the track. Also called the wide-open throttle method, it involves the driver zooming by the microphones placed on both sides of the track.
Using the cruise-by method, the driver passes by the sound measurement devices at a stable speed. He advances towards the track at a specific speed and maintains this momentum till the end of the track. This differs from the coast-by or drive-by methods, where the driver has to decelerate and accelerate while on the track.
The pass-by test only measures external noise, i.e., tire noise that affects people outside the car. Testing for internal noise often takes a different set of procedures.
Interior noise refers to tire noise that filters into the cabin and affects vehicle occupants.
Nexen has a series of tests that measure internal noise and ride comfort. An example is the NVH test, which measures tire noise and vibration. Usually, the test involves using different tread patterns on different surfaces.
Test drivers report back to engineers with their impressions of road noise. Engineers will compare these reports to see which tread design makes the least noise on a particular surface.
There's also the Ride Test, which comprehensively evaluates ride comfort. It requires drivers to drive over a patch of rough road and provide feedback on ride quality.
"Ride quality" is a blanket term covering noise level, vibrations, and so on.
What Nexen Tires Are the Quietest?
It is rare to come across a Nexen model on a "Quietest Tires" list.
In fact, Nexen was absent from most "Quietest Tires" list we found online.
Nevertheless, we were able to find information on the least noisy Nexen tires on offer.
Below is a guide to the quietest Nexen tires:
1. Nexen Aria AH7
The Nexen Aria AH7 tire is quite popular, thanks to its ability to deliver trusty all-weather performance at an affordable price. Its all-season tread compound and symmetric tread design improve grip, handling, and cornering abilities.
Additionally, its stiffer tread block design increases stability on roads and at corners.
Wet performance on this tire is exceptional, as wide circumferential grooves evacuate water from the tread. This improves the tire's grip on wet pavement and minimizes the chance of a hydroplaning accident.
Seeing this, it comes as no surprise that this tire has some of the highest levels of wet grip in its class.
Furthermore, double steel belts in the tire provide added strength and durability. Similarly, the uniform footprint reduces tread wear and prolongs the service life of the tires.
Quiet performance is guaranteed, thanks to the 5-optimal variable pitch tread blocks. This feature kills road noise and makes riding a truly enjoyable experience.
2. Nexen N5000
An all-season tire for passenger cars, the Nexen N5000 gives exceptional value for money.
It delivers all-season traction and handling, with better road comfort to boot. The tire also does well on snow and ice and on regular roads.
Furthermore, a directional tread design gives the tire increased cornering ability and exceptional ride quality. A continuous center rib guarantees quicker and more responsive steering, which is important for performance enthusiasts.
This tire performs well on wet surfaces, with deep-cut grooves preventing water from accumulating under the tread.
The innovative tread design also helps with improving traction while driving on snow-covered roads.
Even with its performance credentials, the Nexen N5000 has low noise output, surprising for a budget tire. The secret lies in Nexen's 5-optimal variable pitch sequencing, which helps minimize road noise.
Curved groove edges also reduce vibration and noise during rides.
3. Nexen Roadian MTX
Winner of the 2018 Good Design Award, the Nexen Roadian MTX is a mud-terrain tire designed to provide serious off-road performance for enthusiasts.
It sports a handful of features that deliver greater levels of grip and traction off-road.
Among such features is a rugged tread resistant to cuts and chips and optimized for brutal off-road terrain.
More so, there's a computerized tread pattern that provides increased traction and stability in both off-road and on-road driving situations.
In addition, bigger lugs further improve the tire's grip in wet, dry, and rocky areas, making it a true all-terrain tire. What may amaze you is that this tire, even with its aggressive tread, has quiet riding manners.
This is a direct result of Nexen's signature variable pitch arrangement technology to this tire.
4. Nexen N3000
With the Nexen N3000, the company does what it does best: provide great tires at low prices.
The N3000 is a summer tire engineered for performance enthusiasts. It is stable at high speeds, attacks corners like a champ, and has reduced braking distances.
The tire's unique tread compound combines effectively with the directional tread pattern for better traction and handling on wet and dry pavement.
Particularly, the V-shaped tread pattern bolsters the tire's handling and grip on wet roads. A continuous center rib also allows for improved stability, responsive steering, and greater stopping power.
Once again, Nexen's variable pitch tread sequencing helps eliminate road noise and vibrations. In fact, reviews we found for the model praised the ride quality as impressive.
What Nexen Tires Are Noisier?
Based on consumer complaints, here are the noisiest Nexen tires:
Nexen Class Premiere 671:
Used as OEM equipment on the Kia Optima, this Nexen tire was notorious for its excessive road noise.
Per users' reports, the tires made a lot of noise, even ones that were barely worn.
In most cases, buyers had no choice but to replace the stock Nexens with other tire brands.
Nexen N'Priz RH7:
Similar to the Class Premiere, the N'Priz RH7 is an OEM tire (used on Chrysler Pacificas).
They appeared on the Chrysler Pacifica models in 2017, and barely months later, a series of noise-related complaints poured in.
According to owners, the N'Priz RH7 tires were terribly noisy and suffered reduced ride quality. For some, the noise started early, around 5,000 to 10,000 miles, while it started much later in other cases.
A large number of owners indicated that they swapped out the stock Nexen's because of the noise.
Can You Make Nexen Tires Quieter?
Yes, you can make your Nexen tires quieter.
Below is a list of things you can do to reduce noise on your Nexen tire:
Swap out worn bearings for new ones
Fix faulty suspension parts
Rotate your tires as recommended
Ensure your wheels are aligned properly
Balance your tires
Which Tire Brand Is The QUIETEST?
Based on our analysis, here are the quietest tire brands available:
1. Pirelli
2. Bridgestone
3. Cooper
4. Dunlop
5. Michelin
6. Hankook
7. Continental
References:
TIRE TECH: NOISE REDUCING TIRE TECHNOLOGY
Was this article helpful?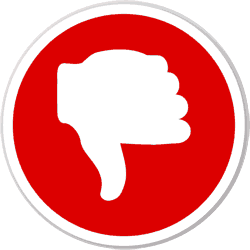 Did you find wrong information or was something missing?
We would love to hear your thoughts! (PS: We read ALL feedback)