Most electrical cars (EVs) today come with a lane assist feature. It has become a must-have feature for both gas-powered and EVs.
There are a couple of advantages of having lane assist on your vehicle. Not only does it allow your EV to stay in the right lane. But it alerts you automatically once your EV steers out of the lane.
According to a study by Insurance Institute for Highway Safety (IIHS), 40 crashes are caused by drivers that strayed from their lane.
We've researched cars and come up with a list of affordable EVs with lane assist.
Let's dive in.
1. The Nissan Leaf
The Nissan Leaf is one of the insanely affordable EVs right now. It is also reliable and has a wide range of driver-assist features that keep you safe.
Although some drivers may not find it fancy, the Nissan Leaf is not a bad car. It requires a power supply center in the home to take advantage of this power for households.
The Leaf has a standard 120-V charging cable, which allows you to temporarily plug into a standard 120-V outlet for a Level 1 charge.
The problem with the Leaf is that it is sluggish.
It can accelerate from 0 to 60 in 7.9 seconds. And the only top speed you should expect to do is 144 km.
Interior
Inside, the Nissan Leaf featured comfy La-Z-Boy seats.
There is also enough space at the rear. Fold your rear seats; you'll get up to 30 cu-ft of rear cargo space.
Driver-assist features
Automatic Emergency Braking with Pedestrian Detection – With this feature, you will know when a pedestrian or another vehicle is in front of you. Once the feature detects anything, it will reduce speed to lessen the severity of the impact.
Rear Automatic Braking – This feature monitor and alerts you if any objects are behind your vehicle. If it senses anything, it automatically applies the brakes for you.
Lane assist – The Nissan Leaf also comes with the ProPILOT Assist keeps your vehicle centered in your lane.
Cost
The 2022 Nissan Leaf entry-level trim starts at $27,400.
2. Volkswagen ID.4
The Volkswagen ID.4 is one of the fanciest EVs with a lane assist feature.
With this EV, VW has paired practicality with comfort well.
We've got some great news if you are one of those few drivers concerned about how the Volkswagen ID.4 will perform in snow. The ID.4 can handle snow, although you should expect it to slide now and then.
Thanks to its all-season tires and ABS, you will still be able to control it.
The regenerative braking system of the ID.4 helps it recapture energy significantly when you slow down the car.
Interior
Inside, the ID.4 is cozy.
The cabin features comfy seats, a retractable steering wheel, and sliding rear doors. You have an option to go for cloth seats or faux-leather upholstery seats.
There are also high-tech and safety features to keep you safe. You'll also get a spacious cargo to load luggage and groceries.
Here are some of the driver-assist features of the 2022 Volkswagen ID.4:
Adaptive Cruise Control – This allows for maintaining a safe distance and keeping you and your passengers safe.
Blind Spot Monitor alerts you if a motorcycle or another vehicle is in your blind spot.
Park Assist – determines if your car will fit into a parking spot.
Front Assist – This feature will alert you if another vehicle or pedestrian is in front of your car.
The lane assist – The ID.4 comes with DRIVE® Lane Assist that will alert you when you steer out of a lane.
Cost
The base trim starts at $41,955. At the same time, the Pro S models cost $46,455.
2. Polestar 2
Then there is Polestar 2, an EV that most people are unfamiliar with. With EV, Volvo is trying to compete with Tesla and other electric vehicle market leaders with this car.
Outside, Polestar doesn't look appealing.
And it doesn't go as fast as its rivals do. Otherwise, this is an excellent EV. Volvo has to improve those two areas.
Let's have a peek inside.
Interior
The interior is sleek.
There are no surprises there. Volvo always pulls out all the stops to offer a cozy interior. The upholstery is supportive and comfortable.
All materials are super quality.
The Polestar 2 offers a highly adaptive lane assist feature and other cutting-edge driver-assist features. Here is the driver-assist that you should expect:
Run-off road mitigation – Guides you back onto the road at speeds between 40 mph and 87 mph.
Post Impact Braking – Will activate the airbags and the seatbelt pretensioners to keep you and your passengers safe. It also sends signals to the brakes and reduces the impact.
Driver Alert Control -It measures where your EV is concerning the lane markings.
Lane assist – alerts you of any vibrations in the steering wheel, then steers back your car to the center of the lane.
Cost
The price can start at only $45,900.
3. Tesla Model 3
Tesla Model 3 is a 4-door with five seats and uses a fully electric engine. Tesla is made specifically from the ground up are the best at handling.
The Model 3 Rear-Wheel Drive comes standard with 235/45 R18 front tires and 235/45 R18 rear tires. But you must service it every 12 months or 20,000 km, whichever comes first.
The RWD of the Tesla 3 has a 140mm ground clearance.
For the best results, consider upgrading from the standard 18-inch to 19-inch wheels and navigating slippery terrains effortlessly.
The new model can accelerate zero-100 mph in 6.1 seconds, which is quite impressive for an EV. That said, it is highly recommended that you charge the battery to the total capacity.
Interior
The Tesla Model 3 comes offers an ambient interior.
The seats are comfortable and easy to adjust. There is enough boot space to drop in your luggage or groceries.
It boasts a 15-cubic-foot trunk space and a front trunk (or frunk). You can fold seats to accommodate bulky items; a power trunk lid is standard.
Drive-assist features
Here is the list of driver-assist that you should expect from Tesla Model 3:
Traffic-Aware Cruise Control – This feature will match the speed of your EV to that of other cars.
Autosteer – Automatically steers your vehicle to be within a marked lane.
Lane Assist- provides steering interventions to your Model 3. If your car drifts out of the lane, it will steer it to a safer position.
Navigate Autopilot – this feature navigates your car from a highway's on-ramp to the off-ramp. It also suggests lane changes and navigating and automatically engages the turn signal.
Auto Lane Change– Helps you move your can to an adjacent lane on the highway.
Autopark: This feature will help you park your vehicle if you struggle with parallel parking.
Cost
The base trim starts at $57,490; if you pimp it, it can cost $72,490 fully loaded. In comparison, the top-of-the-rage Performance trim costs $62,990.
Final Thoughts
Lastly, lane assist has become one of the most indispensable features. Not only does it protect your car from straying out of lane, but it protects other cars, too.
To ensure that this valuable feature is in perfect condition, you must service your EV regularly.
Signs that your lane assists feature no longer works optimally include a warning sign on your dashboard. Or when your lane assist no longer beeps as it should be when you turn it on.
How often do you need to service EV? You need to service your car at least two times a year. This way, you will know that all parts and features are in good condition.
Taking good care of your EV will ensure that your car lasts you for more decades.
Was this article helpful?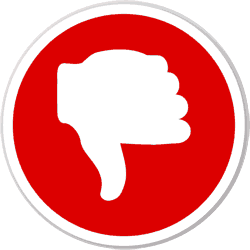 Did you find wrong information or was something missing?
We would love to hear your thoughts! (PS: We read ALL feedback)