We've looked at electric cars with too low driving range. A decent range is of the first things that you should consider when purchasing an electric car (EV). But, previously, all EVs came with a shorter driving range.
For instance, EVs such as the Nissan Leaf had a maximum range of 109 miles. Fast-forward to today, the most affordable EV from Nissan offers an impressive 285 miles.
That said, the range of your EV depends on the size of your battery. Most EVs come with 60 to 100 kWh batteries. The bigger the battery, the longer the range. Bigger batteries tend to be pricey, though.
They range between $1,500 and $3,000. Experts predict that a battery's price will likely fall to $90 by 2031. This will, in turn, allow automakers to produce many affordable EVs.
In this article, we compare four affordable EVs with a decent range.
Let's dive in!
Before we start, you should also check our article about SMALL electric cars with good range.
1. Hyundai Kona EV
Only a few EVs are as efficient and affordable as the Hyundai Kona EV. This EV also offers an agile performance and a rare versatility, though there have also been problems with some of the Hyundai Kona models.
Outside, the 2021 Kona EV looks stunning. Hyundai's designers have expertly crafted it and added projector headlights, rear privacy glass, and LED taillights at the back.
Did I mention that the Kona EV can sense rain? The Ultimate midrange trim offers rain-sensing windshield wipers.
The Kona comes with a 64 kWh Lithium-ion Polymer battery that powers the electric motor. The electric motor can make 201 horsepower and 291 lb-ft of torque.
Inside, the Hyundai Kona looks cozy and comfortable.
The cabin has quality materials for your comfort and a myriad of driver-assist features. Leather upholstery, ventilated front seats, and an eight-way power-adjustable driver's seat is available.
It offers the following safety features:
Forward-Collision-Avoidance Assist alerts you when another car is in front of you. If it senses another vehicle, the Kona applies the brakes to avoid a collision.
Lane-Keeping-Assist – keeps your car from steering out of the lane.
Driver attention warning – becomes your co-driver and warns you when you are tired or inattentive.
Check also: 9 affordable electric cars that are made in USA.
Driving range
The Kona has an impressive driving range. It delivers a 258-mile EPA-estimated driving range.
Plus, charging it from home is easy. All you need is a 240-volt outlet for home charging.
Alternatively, you can take your Hyundai Kona to the nearest DC fast-charging station.
Additionally, all-wheel drive (AWD) is available for this electric SUV, though at an added price.
Cost
The Kona EV SEL base trim starts at $38,575, the Limited mid-range trim costs $43,185, and the top-of-the-range Ultimate costs $46,785.
2. The BMW i4
The BMW i4 is an all-electric sedan that offers the best of both worlds.
The exterior design looks flawlessly posh, the acceleration is powerful, and the driving range is excellent.
That said, there are also problems reported with the i4 model from BMW.
This German machine is perfect for commuting and those long road trips. The i4 comes with safety and driver-assist features that will give you peace of mind on the road.
You'll love it with its elongated coupe-like exterior kidney grille and angled LED headlights. Inside, you will find an immaculate interior with leather upholstery and light wood trim.
A sizable rear liftgate also opens to reveal a large cargo area. The i4's roofline is another jaw-dropping feature worth mentioning.
What's more, the i4 is also not sluggish on the road. The motor of the i4 is powered by an 80.0-kWh battery pack that makes 530 horsepower, which is quite impressive for an EV car.
It can go from 0-60 MPH in just 4 seconds. It offers all-wheel drive, which means navigating slippery surfaces will be easy.
Let's take a look at some features of the i4 that will blow your mind:
Standard automated emergency braking – this feature will activate your EV brakes when detecting a potential collision.
Pedestrian detection – this feature senses when there is a pedestrian in front or behind your car. Then alerts you immediately. Or applies the brakes for you.
Standard lane-departure warning with the lane-keeping assist – tells you when you are straying out of the lane.
Available adaptive cruise control with semi-autonomous driving mode – alerts you when your vehicle approaches another car ahead. Then accelerates your car when it's safe to do so.
Driving range
Interestingly, the battery of the i4 offers an excellent driving range of 300 miles.
This range is nearly the distance between Los Angeles, CA, and Las Vegas.
The powerful battery of the i4 measures about 80.0-kWh. It has a 150-kilowatt charging capacity that can provide up to 80 percent of your EV's driving range in half an hour.
Cost
If you thought this all-new BMW would be expensive, take a deep breath. Expect to pay only $50,400 for a base trim.
Check also: 15 cheaper electric cars with HIGH range.
3. The Nissan Leaf
The Nissan Leaf is one of the insanely affordable EVs with an excellent driving range.
Besides, it is reliable and comes with a wide range of driver-assist features that keep you safe.
Although some drivers may not find it a fancy EV, the Nissan Leaf is a great EV.
The Leaf has a standard 120-V charging cable, which allows you to temporarily plug into a standard 120-V outlet for a Level 1 charge.
The problem with the Leaf is that it was not built for speed. But it can accelerate from 0 to 60 in 7.9 seconds, which is still ok. And the only top speed you should expect to do is 144 km.
Meanwhile, explore the best and worst Nissan Leaf years.
Driving range
The Nissan Leaf® offers a remarkable range. Once you fully charge it, it can travel for 149 miles. Thanks to its two batteries that give it acceleration on the road.
Interior
Inside, the Nissan Leaf comes with comfy La-Z-Boy seats. There is also enough space at the rear. Fold your rear seats. You'll get up to 30 cu-ft of rear cargo space.
Driver-assist features
Automatic Emergency Braking with Pedestrian Detection – With this feature, you will know when a pedestrian or another vehicle is in front of you. Once the feature detects anything, it will reduce speed to lessen the severity of the impact.
Rear Automatic Braking – This feature monitor and alerts you if there are any objects behind your vehicle. If it senses anything, it automatically applies the brakes for you.
Rear Cross-Traffic Alert – This feature will become your extra eye if you back out of a tight space. It alerts you as soon as it detects other cars.
Lane assist Alert – The Nissan Leaf also comes with the ProPILOT Assist keeps your vehicle centered in your lane.
Check our article also for a list of affordable electric cars with lane assist and driver-assist features.
Cost
The Nissan Leaf entry-level is affordable. The base-level trim starts at only $27,400.
4. Chevrolet Bolt EV
Another affordable EV with a decent driving range is the Chevy Bolt EV. This 100% electric car offers superb performance on the road, a stunning design, and an interior that ticks all the boxes.
Outside, the Bolt EV looks quirky. You'll love everything, from its smallish LED headlights to a dapper bumper. The 17-inch wheels make it noticeable.
If anything, you'll love driving this EV. It comes with an electronic shifter that makes shifting gears effortlessly. There is also a supercruise feature. You also get a one-finger braking functionality.
The motor of the Chevy makes 200 horsepower and 266 of torque. It can sprint from zero-60 mph within 6.5 seconds.
Take a peek inside; you'll find comfy seats and all the necessary driver-assist features.
60-degree camera – helps you when you back out of a busy shopping center. When another car approaches, you will see it.
Front pedestrian detection – alerts you when there is a pedestrian in front of your EV.
Standard forward-collision alert – warns you before you can collide with another car.
Standard lane-departure warning – Alerts you when you steer out of the lane.
Check also: Electric cars with long warranty on the battery.
Driving range
Chevy has a driving range of 259 miles on a full charge.
Cost
The Bolt EV starts at $31,995. The 2LT model costs $35,195 for the 2LT trim, and the top-of-the-range trim is $42,695 for the Premier trim.
Final Thoughts
Lastly, you need to take good care of your battery to ensure that your EVs travel hundreds of miles.
First, keep your battery away from extreme temperatures.
That includes parking your EV in direct sunlight, or outside when it's too cold.
Avoid using fast charging – Using fast charging will only degrade the lifespan of your battery. For instance, when you use fast charging a battery that could have lasted you ten years may last only five years.
Don't charge your battery at 100% – Experts warn that when you fully charge your battery to 100% frequently, you'll eventually degrade the quality of your battery. Instead, charge your battery to 80%. And only use quality chargers when you charge your car. The overall lifespan of your battery will depend on the above.
Was this article helpful?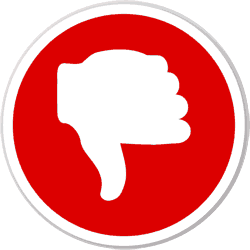 Did you find wrong information or was something missing?
We would love to hear your thoughts! (PS: We read ALL feedback)