The Ford Raptor debuted in the American market in 2010, wowing both the automotive press and buyers with its impressive off-road ability.
At heart, the Raptor is a high-performance version of the Ford F-150. However, it has more rugged features that make it a better off-road performer than even the latter.
Even with its off-road ability, the Ford Raptor is comfortable enough for regular highway driving. We recommend buying the Raptor if you are an avid off-road adventurist.
With standard four-wheel-drive, long-travel suspension, and a powerful V6 engine, this beast will give you adrenaline-filled off-road experiences.
To guide your buying decision, we've written this article containing key statistics relating to the Raptor models.
We examine yearly sales, production history, resale values, recall actions, towing capacities, safety ratings, and many more!
How
Many Ford

Raptor Have

Been Sold

Per Year in The US?

Ford does not release individual sales figures for the models in the F-Series lineup, which the Raptor is part of. We do believe annual sales of the Raptor won't be as high as its other F-Series siblings such as the F-150.

To start with, the Raptor is one of the most expensive trucks in the F-Series lineup. A 2020 base-model version of the Raptor costs close to $55,000, and loaded models sell for much higher amounts.

Because of its price, the Raptor is, more or less, a low-volume model.

That said, the Raptor is hugely popular in the United States and is one of the highest-selling specialized off-road trucks in the country. Ford has even had to increase the production of the model to meet demand on certain occasions.
What Year Did Ford Start the Raptor Models?
Production of the Raptor started in 2009, with the model released for the 2010 model year.
At inception, it was called the 'SVT Raptor,' indicating that it was a product of Ford's Special Vehicle Team (SVT).
The Raptor was based heavily on the F-150 truck, and many saw it as an F-150 optimized for extreme off-road performance.
The Raptor came with improved suspension setup, wider tracks, and custom-tuned reservoir shocks. Models featured 11 inches of travel and 12 inches in the rear, which made absorbing bumps on the trail easier. A standard 5.4-liter V8 engine producing 310 horsepower powers the models.
Buyers could choose to bump up performance by opting for the available 6.2-liter V8 producing 411 horsepower. Originally offered in only SuperCab configuration, a new SuperCrew configuration was later added to the lineup.
The model went on a two-year hiatus following the introduction of the 13th-gen. F-Series trucks in 2014. Ford brought the Raptor back for the 2017 model year, dropping the 'SVT' tag.
Significant changes include the replacement of the former V8 engine with a turbocharged 3.5-liter EcoBoost V6 producing 450 horsepower. The new Raptor came with larger shocks and improved chassis, increasing travel in both wheels to 13 inches.
Ford introduced a new Ranger Raptor, based on the Ranger T6 pickup, in 2019. However, this model is not available in the US market.
To date, the Raptor has been in production for eight years, undergoing two generations:
2010 – 2014 (First Generation)
2017 – present (Second Generation)
How Is the Fuel Economy On Ford Raptor?
The Ford Raptor is a big, bad off-roader with a V6 engine producing 450 horsepower and 510 pound-feet of torque.
With that kind of performance, it only makes sense that the vehicle consumes lots of fuel. Therefore, if you're buying a Raptor, figure in likely monthly/annual fuel costs.
Don't think the Raptor is a total fuel-guzzler like a Hummer, though. The engine's EcoBoost turbocharging feature helps reduce fuel consumption on Raptor trucks.
According to EPA estimates, the Raptor gets 18 MPG on the highway and 15 MPG on city roads for a combined 16 MPG.
How Quickly Do Ford Raptor Depreciate?
The Ford Raptors are huge favorites among a wide range of people, particularly off-road enthusiasts.
Its reputation as a superb off-road performer (formed by participating at popular off-road racing events) helped increase sales. Strong demand for the Raptor models has allowed them to command high prices on the used vehicle market.
Besides, the Raptor's low production volume means demand continues to outpace supply. This helps protect the models against the adverse effects of depreciation.
NB: A 2016 AutoTrader article found that 4-year-old Raptors lost only a small percentage of their value, even after years of rigorous use. According to them, the price difference between new and used Raptor models was only a few thousand dollars.
Did Ford Recall Any of the Raptor Models?
There are no individual recall figures for the Raptor models.
As it is part of the F-150 lineup, recalls after the former often affect it too.
Checking through recall history for the F-150 models should indicate how many recall the Raptor has been involved with.
How Much Do the Raptor Models Pollute?
You don't buy a gigantic full-size pickup like the Ford Raptor if you're looking to reduce your carbon footprint.
The 2020 Raptor's 3.5-liter V6 engine hardly sips fuel and gives off 540 grams of CO2 per mile, earning a 2/10 Emissions Score.
Annual greenhouse gas emissions on the Ford Raptor total of 8.9 tons.
How Much Do the Raptor Models Tow?
Besides being a solid off-road performer, the Raptor is a capable hauler.
It can haul loads weighing up to 8,000 pounds and has a payload rating of 1,200 lbs. While this is not as good as its F-150's performance, it can handle most of your towing needs.
It has features such as trailer sway control and stability control that help make towing safer and easier.
How Reliable Are Ford Raptors?
Ford often markets its vehicles as "Built Ford Tough," explaining that its models undergo rigorous testing and improvement before production.
That seems to be true in the Raptor's case as its reputation as a durable off-road truck has solidified over the years.
We have plenty of high-mileage examples of Raptors, with some crossing the 150,000-mile mark. This is particularly impressive, given that these vehicles tend to withstand huge abuse from owners.
This is not to say the Raptor is a flawless machine. Of course, there have been complaints from owners about defects in the Raptors design, but these haven't been widespread.
Common problems with the F-150 pickups include worn-out shocks, malfunctioning sensors, and worn brake pads.
Early models were also notorious for having frames that bend after some years.
How Safe Are Ford Raptor?
If you are jumping over sand dunes and racing through uneven terrains, you'd want to ensure that you're adequately protected.
Luckily, the Raptor does well in the safety department and comes with several safety-enhancing features.
Features include a rearview camera (with dynamic hitch assist), AdvanceTrac (with roll stability control), advanced airbag system, and anti-lock brakes. Other features include a tire pressure monitoring system, multiple safety belts, and an active restraint system (ARS).
Ford also offers the following as optional safety features:
Blind Spot Information System (BLIS) with trailer coverage
Inflatable second-row safety belts (available only on SuperCrew models)
The Raptor hasn't undergone testing by either the NHTSA or the IIHS.
What Is the Typical Buyer Demographic for This Model?
The Raptor's buyer demographic is mostly made up of male individuals. They are considered wealthy, which makes sense in the light of the Raptor's expensive price tag.
In addition, they often prize vehicle performance over qualities such as environmental impact or fuel economy. These demographic consider reliability and vehicle quality before making buying decisions. Vehicle uniqueness is also important to this group of buyers.
Ford Raptor Theft Numbers
We found insufficient theft data for the Raptor model on the NHTSA Vehicle Theft Rate Database. However, we don't see the Raptor as an easy target for thieves as it features advanced anti-theft systems. Here are some of them:
1. SecuriLock Passive Anti-Theft System
2. Remote Keyless Entry System
3. Perimeter Anti-Theft Alarm
4. SecuriCode Keyless Entry Keypad
5. Spare Tire & Wheel Lock
Optional security features include a remote start system and an advanced security pack.
References:
en.m.wikipedia.org/wiki/Ford_Raptor
fueleconomy.gov/feg/noframes/42178.shtml
autotrader.com/car-news/used-ford-raptors-are-still-really-expensive-256129
fueleconomy.gov/feg/Find.do?action=sbs&id=42178&#tab2
ford.com/trucks/f150/models/f150-raptor/
Was this article helpful?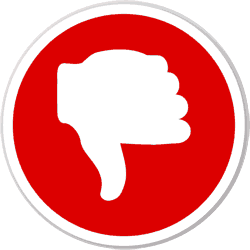 Did you find wrong information or was something missing?
We would love to hear your thoughts! (PS: We read ALL feedback)