Ferrari is one of the most iconic sports cars in the world. Prized for its performance, unique design, and prestigious heritage, the brand remains every gearhead's dream car.
For some, the best Ferraris are the convertible models. After all, who would not want to drive a drop-top car from this Italian carmaker? Whether as a soft-top or hardtop, Ferrari convertibles combine class with exceptional performance!
Which Ferraris are convertible?
There are several Ferrari cars that are convertible. The Spider, California, Portofino, and many others are some of the brand's convertible cars.
Below is a list of the models that are available as convertibles (both hardtops and soft tops).
For clarity, the list is divided into two sections – current models and new models:
Current Models
Ferrari 812 GTS
Ferrari F8 Spider
Ferrari 488 Spider
Ferrari Portofino
Past Models
Ferrari California
Ferrari 458 Speciale A
Ferrari 328 GTS
Ferrari 355 Spider
Ferrari 430 Spider
However, as expected, not all Ferraris share the convertible body design, especially sports cars. Here are some non-convertible Ferrari models still in production:
Ferrari 812 Superfast
Ferrari SF90 Stradale
Ferrari F8 Tributo
Ferrari 488 Pista
Ferrari GTC4Lusso
Ferrari Roma
What Are The Most Popular Ferrari Convertibles?
Over the years, Ferrari has produced many famous convertible models. While every Ferrari car is a big deal, not all of them have the same amount of popular appeal. Here is a list of the most popular convertibles to bear the Prancing Horse logo:
1. Ferrari Portofino
The Portofino is a part of Ferrari's current production line-up that includes other convertibles such as the 812 GTS and F8 Spider. What distinguishes this sports car is its mission and philosophy.
The Portofino is not the car for racing enthusiasts looking to break lap records. It is designed for those who want a high-performance car that can handle the occasional drag-strip race and serve as a daily driver.
In the Portofino, Ferrari has a successor for the wildly popular California T model people loved for its practicality and affordability. Like its predecessor, the Portofino is a grand touring hardtop convertible with a front-engine design. The Portofino also shares a V8 engine design with California and matches it in terms of raw performance.
However, the Portofino is a significant improvement on the California T in many aspects. It has a stiffer suspension to increase ride quality, more power output for an increased top speed of 199 mph (the California T has a TP of 193), and a lesser 0-62 mph time of 3.5 seconds (the California T does it in four seconds). The Portofino also has a lightweight design and weighs 176 lbs less than the California T.
The Portofino is essentially Ferrari's version of a budget sports car. While some may consider its $214,533 starting price exorbitant, real Ferrarristas know that the Portofino is very much an entry-level car compared to some of the brand's more expensive offerings. For example, the 812 GTS base model costs around $370,000, while the LaFerrari Aperta costs an eye-popping $2.2 million.
2. Ferrari 488 Spider
This car is the convertible version of the 488 GTB model that was crowned "Supercar of the Year" by Top Gear in 2015 and "Best Driver's Car" by Motor trend in 2017.
Featuring a 3.9L twin-turbocharged V8 engine, the 488 Spider can go from zero to 62 mph in three seconds. It has a top speed of 202 mph, which is lesser compared to the 488's top speed of 205mph. The Ferrari 488 Spider is one of the best performance cars around.
For convertible lovers, the 488 Spider is the perfect vehicle. It combines the benefits of a convertible car with the comfort and protection of a coupe. The hardtop shields you from the elements, and you can fold it to enjoy the fresh air and sunshine while driving. Switching between coupe and convertible mode on this car is easy, and the hardtop retracts in a mere 13 seconds.
3. Ferrari 812 GTS
Another vehicle in the new Ferrari line-up, this convertible model, made its debut in 2019, drawing praise from critics and industry experts. The Ferrari 812 GTS is the open-top variant of the Ferrari 812 Superfast and is the first front-engine V12 convertible from Ferrari in 50 years.
The 812 GTS can produce up to 530 lbs-ft of torque and over 700 horsepower for a top speed of 211 mph. According to Ferrari, the 812 GTS can go from zero to 62 mph under three seconds, making it one of the most powerful convertible models in the world.
The top of the 812 GTS retracts under 14 seconds. You need not park before retracting the roof-the roof is retractable when driving under speeds lower than 24 mph. The presence of a retractable hardtop does not affect the vehicle's body design or performance.
This is because the Ferrari design team ensured the convertible variant retained the attributes of the 812 Superfast.
4. Ferrari F60 America
Ferrari is famous for making exclusive and eye-watering automobiles. However, even some cars are rarer and more expensive than others. The F60 America is one of those super-rare and uber-expensive Ferrari cars that confer royalty status on anyone who owns them.
The F60 America is a limited edition convertible model developed to mark Ferrari's 60th anniversary back in 2014. It is based on the F12 Berlinetta. But this Ferrari is ten times the price of the Berlinetta at a whopping $2.2 million.
What makes it extraordinarily rare is that Ferrari commissioned only ten of the models for production. Unsurprisingly, all ten models were snapped up by private buyers even before it showed the vehicle to the public. Talk about flexing financial muscles.
The F60 America is widely talked about as it represents Ferrari's attempt to continue its age-long tradition of building limited edition, exclusive cars for its rich clients. In fact, the F60 America's design pays homage to another limited edition Ferrari sports car, the 1967 275GTS4 NART Spyder that had ten models produced strictly for North American clients.
5. Ferrari LaFerrari Aperta
Did we say Ferrari loves making expensive and rare vehicles? Well, here is another reason to believe us.
The Ferrari Aperta base model costs a cool $2.2 million. Add custom configuration costs, and the price tag increases to a little under $3 million.
The Ferrari Aperta is a speed demon. With a 6.3-Liter V12 engine, this supercar convertible produces 664 lbs-ft of torque and 949 hp for a mind-blowing top speed of 217 mph. Why anyone would want to drive at such speed with his or her top down, we do not know.
But then, it all comes down to how much one loves the thrill and the lengths one is willing to go to satisfy one's thrill-seeking desires. The LaFerrari Aperta is as rare as they get. Only 209 units were produced, and only 200 were for the public. These cars sold out even before their official unveiling.
6. Ferrari California/California T
The statement "Before the Portofino, there was the California" shows how much of its success the Portofino owes to the California model.
The California model was the brand's most successful attempt to create an entry-level car that new Ferrari buyers could afford. Not only was it affordable (compared to other Ferrari models), it offered extraordinary performance for racing enthusiasts. The vehicle offered a top speed of 193mph and could go from zero to 62 mph under three seconds.
The California T was the updated version of the then-California model. Debuting in 2014, it had a newer interior design, an upgraded turbocharged engine, and a reinforced chassis. Aside from these, this model was also the first Ferrari road car to have Apple CarPlay integration and was generally seen as a worthy replacement for the California model.
You should also be reading our article which talks about Are Ferraris Reliable?
Ferrari stopped production of the California T model in 2017 and replaced it with the Portofino model.
What Is The Cheapest (New) Ferrari Convertible That You Can Get?
Ferrari cars are not known for being cheap. The company produces a limited number of vehicles per year, and customers already book these in advance. This drives up the cost of the cars since the demand is higher than the supply.
What are your options if you want to buy a Ferrari convertible without splashing high six figures?
The best option is the Ferrari Portofino: Believe it or not, this car's starting price of $124,553 is the cheapest you can pay for a new Ferrari now. Even though the Portofino costs more than the average Porsche 911, it is considered Ferrari's budget-price entry-level car.
Ferrari's 488 Spider base model comes with a hefty starting price of $280,990. The F8 Spider sells for $293,480, and you need $370,000 to buy the 812 GTS. The 812 GTS even offers an upgraded version that costs upwards of $474,000.
To the less affluent, it is hard to imagine people pay these huge sums to buy cars. However, the number of pre-orders for these vehicles show people will spend humongous amounts to get their dream cars. Who wouldn't if money is not a problem?
Are Convertible Ferraris More Expensive Than Non-Convertible Models?
Convertible models are not only sporty; they give you the liberty to feel the wind on your face as you tear away at insane speeds. However, that liberty comes at a HUGE price.
As per current prices, Ferrari convertible models cost around $5000-$7000 more than their non-convertible cousins. To see for yourself, here is a table comparing the prices of the non-convertible and convertible models:
| | | |
| --- | --- | --- |
| Model                     | Convertible            | Hardtop |
| 812 | $370,000 | $363,730 |
| F8 | $289,000 | $274,280 |
| 488 | $280,000 | $256,000 |
Are All Ferrari California Models Convertible?
Yes, all Ferrari California models are convertibles. With the California model, Ferrari designed a sports car that was both practical and sporty. Upon release, it had a hardtop that could be retracted to give drivers the wind-through-the-hair driving experience.
Over the years, other variants of the original California model have been released, and these models have varied in different aspects.
However, all of them have retained the retractable-roof design featured on the first California vehicles. Variants of the original California model include California T and the California 30 models.
Classic Ferrari Convertibles – Which Are Less Popular
That Ferrari is one of the top carmakers in the world. That is not in doubt. However, like all carmakers, the Italian giant loses its mojo occasionally, and this affects the quality of a few vehicles it produces.
There are certain Ferrari cars whose low price tags will shock and entice you. While it might be nice to get a cheaper convertible from Ferrari, these cars are cheap because many people dislike their models.
These cars often develop recurring faults and cost a lot to repair, because Ferrari parts are often expensive, and some components could cost up to 5x or 10x their normal value.
Here is a list of Ferrari convertibles that may increase your number visits to the repair shop:
Ferrari 308 GTS
Ferrari 348
Ferrari 355 F1 Spider
Ferrari 360 Spider
Ferrari Mondial Convertible
Things You Should Consider When Choosing A Convertible
Convertibles offer a memorable and enjoyable driving experience. However, these perks carry a hefty price tag, which is important to know before buying one.
Here are things you should consider before buying a convertible:
1. Size:
Convertibles are usually small-sized cars with limited interior and cargo space. You will rarely find rare seats on a convertible, and when you do, they are usually too small to fit in grown adults. In addition, the trunk space of the average soft-top is small and even gets smaller when the top is down.
2. Safety:
Convertibles with fabric soft-tops are attractive for petty car thieves and vandals as they can be pierced to gain access to the car's cabin. If you plan to get a convertible, get one with a folding hardtop or a Targa top model (these come with removable roofs).
3. Comfort:
While there is unlimited headroom on convertibles, the cramped interior may provide little legroom for occupants. Then, there is the problem of road noise. Do you really want to drive at 100 mph and have the wind whooshing in your ear? That is a decision for you to make.
4. Practicality:
Convertibles and practicality do not mix that much. Reduced cargo space, limited cabin room, and high fuel consumption show that the convertible is not your typical family-friendly car.
Before buying one, ask yourself if the convertible can work as a practical daily driver for you. Consider the times when you want to take the family along on a ride or get groceries at the neighborhood supermarket.
5. Ownership Costs:
Luxury convertibles cost more to insure because of their hefty price tags. Soft-tops will cost more to insure compared to hardtops because they are easier to break into. Therefore, you need to be certain of the insurance costs before deciding to get a convertible.
Final Thoughts on the Subject
Buying a convertible is usually a hard choice to make because there are so many things to consider. These considerations may make you doubt your decision to buy a soft-top or hard-top car. But they should not discourage you, especially if you really want to buy a convertible.
Nothing beats the open-air driving experience that a convertible affords you.
If you want to feel the sunshine, the wind, and all the elements while cruising at top speeds, then, by all means, get a convertible!
Was this article helpful?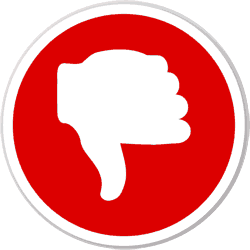 Did you find wrong information or was something missing?
We would love to hear your thoughts! (PS: We read ALL feedback)