Considering whether a Volvo will be a good choice according to depreciation?
Let's dive in and take a close look at the numbers!
How do Volvo cars depreciate?
The average car depreciation has the greatest impact in the first year of ownership. Generally, the drop will be around 15-35% in the first 12 months.
That will continue to rise up to 50% or more over three years in the Volvo.
Basically, you could write off most of the total value of most cars after around 10 years.
Year 1: 15-35% depreciation. 65-85% left of the original value.
Year 3: 40-60% depreciation. 40-65% left of the original value.
Year 5: 60-70% depreciation. 30-40% left of the original value.
Year 8-10: 80% depreciation.  20% left of the original value.
By the end of the first decade, most cars will begin to bottom out.
The question of whether Volvo follows this trend.
When is it best to buy a Volvo?
Here you can see what the best time is to buy a Volvo (on average):
Here are some brief descriptions of the columns in the tableau:
Year – The brand model year.
% Decline (YOY) – Year over Year price decline.
% Decline – Total percentage of decline.
% Paid – Percentage of the original price paid for that model year grouped by the same trim levels.
% Left – Percentage left of reliable years with relatively predictable costs of the vehicle.
Years Left – Current industry average of years remaining with predictable maintenance and repair costs.
Net Used Value ® – a ranking & sorting index to help you find the model years with the most value.
In the graph 2015, 2017 & 2014 Volvo model years are illustrated as currently the best values.
On average, we can expect to pay only 46% of the original cost with 67% of the vehicle's lifetime remaining for a 2015 Volvo.
That gives it a Net Used Value® score of 20.53 which factors in annual maintenance costs, price decline, reliable years left and available inventory.
The graph also indicates how we can consider the 2017 & 2014 model years which have currently a low risk of any significant depreciation over the next several years.
Which Volvo models depreciate the least?
V70: 10%
XC70: 21%
V50: 23%
S80: 25%
XC90: 27%
V90 Cross Country: 30%
V60 Cross Country: 30%
C70: 31%
S60: 33%
C30: 33%
S40: 35%
V40: 37%
V60: 40%
V40 Cross Country: 41%
S90: 41%
V90: 43%
XC60: 53%
It's interesting that the XC60 comes off the worst on the research, because the media cannot say enough about the car.
There are some who feel that Volvo did really well when redesigning the midsize crossover.
The XC60 was called the most stylish in its segment.
When compared with its competitors, the media stated that we could get back half our money back if sold within five years.
However, make sure to choose one of the good years. Volvo XC60 had some good and bad years.
Interesting, that the S60 was also spoken of favorably.
It may have something to do with the fact that the 2015 S60 was reasonably priced, and comes with a robust array of standard equipment. This is a recipe for strong value.
The model is considered a great and popular design.
It's has a couple of traits which stand out:
Safe vehicle
Potent engine
Good fuel consumption
Optional all-wheel drive
Crisp handling
Exciting to drive
Innovative features
Upscale design
The base model is a bargain
It has good resale value (evidently)
Which region could slow the depreciation?
Let's stay with the S60 and compare it to a couple of trends. We can compare the S60 to an industry average for depreciation captured in a different research paper.
Then the comparison intends to show the S60 depreciation across various general regions of the United States, Europe, and China.
Here's how the Volvo S60 depreciates across different continents:
The first thing we notice is that even though the S60 lies on the median (33%) when compared with other Volvo models, it still lies below the industrial average.
The next thing we notice is that the Europe depreciation trend is slower than those in United States or Asia.
What have we discovered?
We don't think Volvo follows the typical depreciation trend. The car may have its drawbacks, but one of those is not it's depreciation rate.
Drawbacks can be counted on one hand, literally (no manual transmission and average-sized back seat).
If depreciation is the major decision-making factor when purchasing your next car, it could very well be a Volvo and it should be purchased in Europe.
References
https://www.volvocars.com/ [accessed 30 September 2019]
https://usedfirst.com/cars/volvo/ [last analysed 25 September 2019; accessed 30 September 2019]
https://motorway.co.uk/guides/car-depreciation-guide [accessed 30 September 2019]
https://www.motortrend.com/news/2018-lexus-rx-450hl-priced-51615 [written 6 March 2019; accessed 30 September 2019]
http://carsalesbase.com [accessed 1 October 2019]
https://www.media.volvocars.com/us/en-us/media/pressreleases/247393/volvo-cars-sets-new-global-sales-record-in-2018-breaks-600000-sales-milestone [written 4 January 2019; accessed 1 October 2019]
https://schibsted.com/blog/price-car-data/ [written 9 November 2016; accessed 1 October 2019]
Was this article helpful?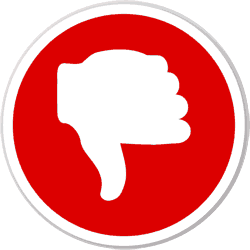 Did you find wrong information or was something missing?
We would love to hear your thoughts! (PS: We read ALL feedback)