Are you thinking of buying a new Volkswagen car? Or maybe you already own a Volkswagen, and you're wondering how long it will last.
We have researched this topic thoroughly and come up with this informative post to help answer your question alongside other relevant information.
Here's How Long Do Volswagen Cars Last
Volkswagen cars typically last around 150,000 miles as long as it is serviced and taken good care of. VW cars you buy today usually last longer than VWs that are just 10 years old as they are built better and easier to maintain.
However, like most vehicles, you can only achieve this mile mark if you continuously take the car for regular maintenance.
So, in essence, your car will last as long as you are willing to take care of it.
Here are the specifics you need to know.
Here are 0-60 MPH times for all VW models.
How Long Do Volkswagen PASSATS Last?

The Volkswagen Passat cars have several models, all made differently. Although the Passat cars strive to maintain the general standard, the specifications of these cars are tweaked a bit.
Passat cars have over ten models over the years from 1990 till date. They boast of being generally Sedans, Minivans, Wagons and many more.
One factor that affects the longevity of cars is the maintenance of the engine. Similarly, Volkswagen Passat lasts as long as you maintain it.
Generally, the average mileage of Volkswagen Passat is 17.42 KMPL.
The Passat Highline Automatic also has about 14 KMPL and can go even further if you maintain the engine better.
Over the years, the lifetime of Volkswagen cars has gradually increased. For instance, in 2009, the lifetime of vehicles was placed at an average of 9.4 years; this increased to 10.8 years in 2013 and 11.4 in 2015.
In essence, old Passat cars have an average lifespan of 6.4 years while the modern cars models have an engine lifespan of 10.5 years.
That being said, I personally had a Passat that was around 22 years old. So they can get PRETTY old when you take good care of them.
How Long Do Volkswagen GOLFS Last?
If you are thinking of purchasing the Volkswagen Golf, we advise that if it is a fairly used car, you check the already existing mileage on the vehicle. As much as this is important, you should also weigh it with the usage of the car.
Volkswagen Golf is a trusted car in terms of its longevity.
For instance, a 2001 Golf with a mileage of 80,000 miles can still run after adding 50,000 more miles.
However, when you are reaching up to 1.5 million miles, the engine is approaching its limits.
In terms of years, Volkswagen Golfs can run for an average of 5 years without problems and can still work further after changing the timing belt and if you maintain the engine regularly.
How Long Dies Volkswagen POLO Last?
Volkswagen Polo has a line of comfortable hatchbacks and has a history of being reliable. The average mileage of Volkswagen Polo, 1.2-liter petrol, is 16.47kmpl.
Despite the estimated mileage, the mileage in real-time can be affected by some factors like the driver, condition of the road, and tire pressure.
As a result of these factors, you will notice a total mileage of 12-13kmpl if you are driving in the city. Contrarily, you can achieve a distance of 15kmpl while driving on highways.
Additionally, you can increase or reduce the mileage of your Volkswagen Polo by judicially using your gear, air conditioner, and accelerator.
Having this mileage in mind, we can comfortably say that the Volkswagen Polo lasts over six years without any trouble, including the 2 years warranty promised by the company.
You can achieve this with adequate servicing.
How Long Does Volkswagen JETTA Last?
The Volkswagen Jetta is one of the reliable cars in the Volkswagen fleet of vehicles. It is a norm for most car users to begin searching for a new vehicle when their current vehicle has gone past the 100,000-mile mark.
However, it is not the same when using the Volkswagen Jetta vehicle. You still get to enjoy using your Volkswagen Jetta vehicle even when it is beyond the 100,000-mile mark.
Additionally, some models have been said to surpass the 200,000-mile mark with little issues. If we use the 100,000 marks as the standard, then we can correctly estimate that the Volkswagen Jetta will last for about 7.5-10 years.
Again, some models will last much longer if they haven't been driven much or if the owner has taken really good care of it.
However, the possibility of achieving this goal is dependent on how you handle and maintain the car.
Do Volkswagen Cars Last As Long As Other Cars?
Yes, Volkswagen cars last as long as other car brands. It's German quality and you can expect them to last many years when you take good care of them.
Whether you are using a VW Passat or a VW Jetta, the lifespan of your vehicle is highly dependent on how you handle the engine.
The importance of engines to vehicles cannot be overemphasized. More often than not, cars break down when you do not maintain them, the same can be said for Volkswagen cars.
Simply put, your Volkswagen vehicle will last as long as you are willing to invest in its maintenance.
Volkswagen gives an estimated 100,000-mile mark on all their cars.
Here are some tips on how to achieve this mark and go beyond.
Keep the engine clean:
This issue cannot be over flogged. A dirty engine will most likely lead to a faulty engine. Ensure that you wipe off any oil stain and any fluid that spills in or around the engine.
Handle repairs immediately:
A famous saying goes: "A stitch in time saves nine." This is the mechanism you should employ when handling your Volkswagen. If your car needs a small repair, we advise that you get it fixed before it increases. This will no doubt ensure that you get the best out of your vehicle.
Listen to your car:
As much as we humans talk, our cars talk too; Volkswagen is not an exception. It is essential to monitor any noise your vehicle makes and get it checked immediately. Take your vehicle to the auto mechanic to ascertain the reason behind the strange sound.
Change oil regularly:
Ensure that you change the oil in your vehicle repeatedly to avoid issues with your engine. Bad oil will affect how smooth your Volkswagen engine works.
Keep up with maintenance routine:
Schedule car maintenance routine and stay true to it. This will ensure that your vehicle lasts longer and exceeds the 100,000-mile mark.
Also, Volkswagen car engines are made with parts that are made to last throughout the lifespan of the vehicle. Some parts have been made to wear and tear so that they can be replaced.
As a result of this, the answer to the question: Do Volkswagen cars last as long as other cars is
Yes, Volkswagens last as long as other cars do and even go further to go beyond the stipulated time frame when you pay special attention to the engine.
How Long Is The Factory Warranty From Volkswagen?
Everyone wants to get the most out of their purchases, and even more when you buy cars. This is why car factories give their best when it comes to warranties.
Volkswagen is not an exception as they give their customers an effective warranty program.
Their warranty covers about four different platforms. They include:
New car warranty
Used car warranty
Extended warranty
Fleet warranty
1) New car warranty:
When you buy a new Volkswagen car from an authorized dealer, you will be given a comprehensive warranty package. This covers any repair or defect during the first three years.
The three years package contain:
A 2-year mileage warranty
A 1-year/60,000 miles warranty
Terms and conditions apply when you get this warranty of 3 years or 60,000 mileage cover.
2) Used car warranty:
Volkswagen gives a minimum of twelve months warranty when you buy used cars. This is part of the Das WeltAuto warranty package to ensure that you get the best despite your budget.
The 12 months warranty is available for vehicles with up to 100,000 miles during activation. The added advantage of this warranty is that the costs for parts and labor especially are covered.
Although you get a full warranty, you still have some components that may not be covered by the warranty. Covered parts may include the mechanical and electrical parts of the vehicle.
Some components are not covered by warranty.
They include:
Bodywork routine servicing such as glasswork or seals.
Items that are prone to wear and tear such as cambelt timing, batteries, brake discs, wheels, e.t.c.
3) Extended Warranty:
When driving Volkswagen cars, you can pay for an extended warranty plan if the existing warranty will expire soon.
You can decide to customize your warranty to cover more components during the one year window you paid for. Asides the excellent component cover, you can receive expert treatment from Volkswagen repairers.
You will appreciate this more as these trained repairers have the technical knowledge of Volkswagen vehicles.
The flexible warranties associated with the extended warranty plan allows you to do the "all component" cover or the "named component" cover.
If you decide to choose the named component cover, Volkswagen handles the cost of repairing and replacing any faulty component.
4) Fleet warranties:
This is a more complex and defined warranty package.
When you buy a fleet of cars, probably as company cars for employees, Volkswagen offers this warranty to enable the smooth running of your business.
When you purchase a new vehicle, the warranty covers the vehicles for the first two years despite the mileage covered.
After the two years has elapsed, your vehicle is still entitled to a third-year cover, especially if it has not exceeded the stipulated 60,000 miles.
If this mark has been achieved, you can opt to purchase any vehicle warranty cover to suit you.
Are Volkswagen Cars Expensive To Maintain And Repair?
While using a Volkswagen vehicle, just like using other car brands, you will have minor and significant issues to fix.
Whether it is a major break down or routine maintenance, you will always need to invest in your car.
Unfortunately, Volkswagen cars are expensive to maintain and repair. This is because of the high-quality German car parts that are used in its assemblage. However, this extra expense can be avoided if you have regular checks from time to time as well as careful use of the vehicle.
Another reason why Volkswagen cars are expensive to maintain is the ability to burn more fuel than it's counterparts.
If you are using a Volkswagen, you will notice that the vehicle has low mileage. Hence, making you spend more on diesel/fuel for the car.
There is, however, a more comfortable and more affordable way to enjoy your Volkswagen vehicle.
These tips will help have a concise repair routine, hence saving you extra money.
Replace faulty parts:
Just like any other car model, Volkswagen may have wear and tear of some vital parts. You can avoid further complications by replacing these parts at once. It could be brake discs, wheels, cambelt timing, e.t.c. It is better to work on these car defects early as they could further increase and make you spend more on repairs.
Check your driving style:
Many German car brands and Volkswagen are called driver's cars. This is blamed on their effortless acceleration, tight steering and smooth handling. Unfortunately, vehicles like this are often misused and will develop some complications. This is why we advise that to reduce maintenance cost; you should try to curtail excessive rough driving.
Watch your engine:
The engine is the life of your car and requires adequate attention as well. When your engine develops faults that are not curtailed early, there is no doubt that your Volkswagen will begin a slow decline in its performance.
One way to do this is to set car repair schedules and not missing an appointment.
Also, the fluids in the engine should be changed regularly to get the maximum result.
If these steps are followed through, then you will have little or no issues to worry about, hence, reducing the cost of maintenance.
Final Thoughts
Volkswagen is a brand of reliable cars that pay attention to your specific needs in a vehicle.
We also advise that before you purchase a used Volkswagen, you calculate the total mileage and ensure that it tallies with the usage of the vehicle.
Finally, if you notice some changes in your vehicle even before it reaches the 100,000-mile mark, ensure to get it checked.
Was this article helpful?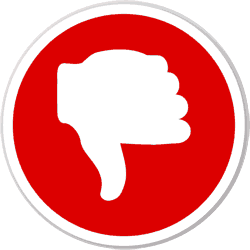 Did you find wrong information or was something missing?
We would love to hear your thoughts! (PS: We read ALL feedback)