Driving for companies like Uber is a quick way to make a few dollars during your spare time. Some individuals even find that they enjoy driving so much that they make a full-time income from this side gig.
Unfortunately, not all drivers are prepared for the hidden (and not-so-hidden) costs associated with being an Uber driver.
Do Uber drivers pay for gas and tolls themselves?
Uber drivers are responsible for covering the cost of gas for their own vehicles. However, this expense is tax-deductible if you track your spending and receipts. Tolls are charged to the passenger automatically, meaning drivers do not have to worry about this expense.
For a more detailed explanation, we've compiled a lot of information for you below!
Do Uber/Lyft Compensate Drivers for Gas?
One of the main draws for prospective Uber and Lyft drivers is the fact that they technically work for themselves. They are independent contractors that are free to set their own schedule and earn as much as possible in their free time. Unfortunately, independent contractors are also fully responsible for their expenses.
You are completely on your own when it comes to major expenses like gas, insurance, fees, and wear and tear on your vehicle.
However, these expenses can be deducted when you file your quarterly taxes.
You have two different options for deducting these business expenses from the bottom line that you owe to the IRS at the end of each quarter or year. Some people prefer to deduct the actual expenses associated with their vehicles while others take the standard mileage rate.
If you choose to deduct your actual expenses, make sure you keep good records of how many miles you have driven, how much gas you have put in your car, and even the extra surcharge that may apply when your auto insurance is upgraded to a commercial policy.
Many people find that this task is too arduous for them.
This demographic prefers to take the simpler route and stick with a standard mileage rate, which right now comes in at 56 cents per business mile driven.
You may also like to explore our article Do Uber Drivers have Car Seats for Kids (and Babies)?
Do Uber/Lyft Compensate Drivers for Tolls?
If you drive in an area that has frequent toll booths, you know how quickly those expenses can add up. Fortunately for drivers, that cost is passed onto the passenger instead of coming out of the driver's pocket. Unlike gas, tolls can be tacked onto what the passenger owes at the end of a trip.
Another bonus for drivers is that they do not have to hound the passenger for the extra fees associated with driving through a toll booth. The process is automated so drivers can easily add a toll fee onto the platform and accurately charge the passenger.
At the end of the trip, they will pay for the total amount.
Things to Remember:
Keep in mind that the amount the passenger is charged could differ from what you, as the driver, will pay.
Uber and Lyft drivers may be charged the commercial toll fee, which is typically less than that established for the standard vehicle.
However, the passenger will likely be charged for the non-commercial toll fee.
The tolls are typically included in the upfront price based on the expected route the driver will take.
Prices may change if the driver has to take a different route that requires more or fewer toll fees.
Depending on the city, every passenger in the vehicle might have to pay the full toll fee. Other locations will allow them to split the cost evenly.
Make sure to investigate how these charges work for your area so that you can knowledgeably answer questions for passengers.
Do Uber/Lyft Drivers Get Discounts on Gas?
Both Uber and Lyft have or have had programs that can help drivers to save some money on gas costs.
Uber offers an Uber Visa debit card from GoBank that features a cashback program for fuel expenses.
Uber Visa Debit offers three percent cash back on gas purchases when you use your PIN at an Exxon Mobil pump and 1.5 percent cash back at other gas stations. While this is not quite the same thing as a discount, every little bit helps.
The program also offers other rewards, including:
2% cashback at Walmart purchases online and in-store
15% discount on services at Jiffy Lube
10% cashback on purchases at Advance Auto Parts and Carquest
The card is a great incentive for drivers. It features no minimum balances, overdraft charges, or monthly fees.
Instead, it is simply a great checking account that rewards you for your usual spending.
Meanwhile, Lyft had previously partnered with Shell to create a fuel rewards program that gives drivers roughly five to seven cents off of each gallon of gas purchased. This program is no longer active, but many drivers hope it comes back eventually.
Do Passengers Pay Extra When the Driver Stops for Gas?
Eventually, every driver is going to run out of gas. You may face some angry passengers if they believe that you are intentionally stopping just to milk the clock for more of their hard-earned money. It helps to know all of the facts about who pays for the time you spend at the pump.
Lyft drivers will make some money while at the pump, but not much. Passengers may be required to pay the per-minute rate while the driver fills up the tank. Fortunately, the cost per minute is negligible when compared to the cost per mile.
Drivers make less than ten cents per minute, on average. Some drivers, however, may make more than 75 cents per mile, depending on the location and time of day.
Uber is a little different than Lyft in this regard:
The expected path and price of an Uber trip are calculated before a driver is even en route to a passenger.
As soon as the passenger hits accept on the price, it signals the driver, and the price is set in stone.
The only thing that may change is the cost of tolls or if there are unexpected stops that the passenger requests along the way.
This allows you a few moments to fill up at the gas station without worrying about an upset passenger who is paying for the delay. While this does not always work out beneficially for the driver when they are held up by traffic, it is in the passenger's best interest not to have to pay more for the delay.
Do Uber's Visa Debit Cards Help Drivers Save on Gas?
Uber's Visa debit cards do help to cut back on the cost of gas even though it does so indirectly. The checking account offered through GoBank for Uber drivers is a great way to earn rewards for the spending that you do for your new business. Unfortunately, it does not offer immediate rewards at the pump, though.
The Uber Visa debit card program offers three percent cash back on purchases made at Exxon Mobil gas stations when you use your PIN. If that particular gas station is not the most convenient for you, you can also earn 1.5 percent cash back at other gas stations.
In addition to these offerings, you also get substantial discounts at Jiffy Lube (15 percent off) and Advance Auto Parts (10 percent cashback). You might be grateful for these discounts when routine maintenance is required for your vehicle!
What's the Cheapest Way for Uber/Lyft Drivers to Fill the Tank?
The cheapest way for Uber and Lyft drivers to fill the tank is to pay attention to programs that promise to save you money. Instead of driving around town looking for the lowest prices, you can utilize popular apps like Gas Buddy to show you the best price around. This can automatically help you to save five to ten cents per gallon.
You can also take advantage of programs that feature cash back for fuel purchases. Many major banks offer credit cards with this type of reward program.
However, Uber also offers its own debit card program through GoBank if you prefer to use a checking account instead of opening up a line of credit.
Last but not least, you can make it a priority to join loyalty clubs that offer lower prices at the pump. Gas stations like Spinx offer substantial discounts to rewards club members compared to the general public. It is worth the few minutes that it takes to sign up for some of these programs.
Final Thoughts
Unfortunately, Uber and Lyft drivers are required to pay for their gas and other related expenses. Fortunately, tolls are covered by your passengers. As an independent contractor, you are responsible for the majority of the costs of driving for Uber and Lyft. With a few smart and financially savvy moves, you can substantially whittle down the price you pay each month on necessary business expenses like gas.
Remember to keep track of just how much you're spending so that you can write it off on your taxes!
Was this article helpful?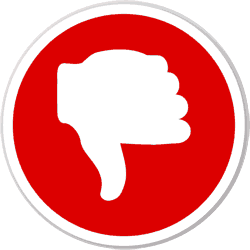 Did you find wrong information or was something missing?
We would love to hear your thoughts! (PS: We read ALL feedback)