Getting a great deal in a rental car company is usually challenging these days.
No, we're not talking about buying a used rental car. Rather, the emphasis is on getting great prices for renting a car even when you're late or forgot to book.
Here are great tips that'll help you get amazing deals every time.
1. Find an Affordable Rental Car Company
This is the most important step when looking for a nice rental deal. If you're urgently in need of a rental car, you don't want to just rush to any rental car company. We can classify rental car companies based on their affordability.
If you're looking for a great last-minute rental deal, a premium rental company may not be the best option. These are the biggest names in the rental car industry. Such companies include Avis, Hertz, Enterprise and a few others.
However, you get to save more with Thrifty, SIXT and Dollar rental companies. You may get an average daily rate that could be up to $10 cheaper than the premium companies.
2. Avoid Airports
Now you're sure of the best rental car company for you. The next step is to avoid airport locations. People who pick up rental cars at airports pay unbelievably high prices.
However, don't let this be you. It's always cheaper to get a cab to a different rental location. This is because rental car companies have their highest fees at airport locations.
Most probably, a pickup location away from an airport would save you tens to hundreds of dollars in costs. While it may seem more convenient to just rent a car from the airport, it's not the most affordable option.
3. Choose Reliability Over Luxury
So you want the best possible price you can get. The type of car you opt for has a heavy influence on the price. You'd want to go for a salon car and not an SUV, a truck, a van or a sports car, unless you have extra luggage, passengers or a need for speed.
Hence, consider a Corolla or a Camry rather than a Mustang or a Camaro. It's only natural that a Corolla would cost less to rent than a Mustang. The major reason being that a Mustang will cost more to repair if it's involved in an accident.
Upgrades, fees and even damage waivers would cost more on a sports car. Another advantage of picking a simpler and more reliable car is its fuel efficiency, which cuts down costs. They'll also charge you less if you cause damage to the car without having insurance or any waivers.
Also, ensure you're able to differentiate between the several car types. They include standard sized cars, midsize cars, compact cars, SUVs, luxury cars and so on.
Ensure you confirm the prices and find the best for you and your trip.
4. Use a Manual Tranny If You Can
You've picked the most affordable, reliable and fuel-efficient car you could find. However, different variants of the same car can have different prices. Starting with the transmission, a manual transmission may cost slightly less than an automatic.
While the price difference wouldn't be much, it doesn't hurt to save a little extra since we're considering costs. If driving a manual doesn't make a big difference to you, it is best you ask for a car with a manual tranny. Make sure they tell you just how much you're saving by opting for the manual vehicle.
This doesn't apply to just the transmission. A luxury trim for any vehicle would have higher rental costs than its base trim. If you want a car to only drive from point A to B, you're better off with a base trim.
Related: Are Rental Cars New Or Used? (Checked & Explained)
5. One Driver Is Cheaper Than Two
This is another great tip to drive costs further down. Unless you're driving across the 50 states for a hundred days, it's best if one driver handles the steering wheel. This would help cut the costs of having to pay for two drivers by over $10 with many rental companies.
However, some rental car companies are more lenient with extra drivers and may charge less. Besides, many rental companies wouldn't charge you at all if the extra driver is your spouse. It's best to know the car rental laws in your state of residence to avoid being overly charged.
Some states may prohibit rental companies from charging extra drivers.
Also, it's more affordable if the older person in the pair pays for the car. Rental car companies charge higher rates for drivers below 25 years of age. This is commonly known as the underage driver fee.
However, specific companies have different policies. Check which companies have the best policies that support younger drivers. Whatever the case may be, older drivers always have the advantage.
6. Skip the Insurance and Upgrades
Workers at rental car companies have one major goal. This is to get you to agree to as many upgrades and options as possible. While certain upgrades can sometimes come in handy, most of the time, they're redundant.
You'd save a lot of money by skipping these options.
For example, they always want to emphasize on the importance of insurance. While this is helpful, most times, your personal auto insurance already covers for any car you rent. That's why it's best to confirm with your insurance providers on how far your coverage goes.
This will help you avoid unwarranted costs.
The rental company may also present a "Toll pass" option. The irony is that you're better off paying the toll fees yourself than paying the company an extra $5 daily. Sometimes, you may end up not going through many toll gates during your trip.
They may also offer upgrades like GPS navigation and satellite radio. However, remember that what we're looking for is the most affordable last-minute deal you can find. Paying for such add-ons prevents you from achieving this goal.
We believe you can navigate your way through town just fine without them. If you get lost, your mobile phone can perform a similar function.
Related: What's The Longest You Can Keep a Rental Car?
7. Always Ask for Discounts
So you've negotiated the best deal, have avoided excess options and have optimized costs. However, we're not satisfied yet. There are still more discounts you can ask for.
Many rental car companies offer corporate discounts to customers.
This means they'd offer you a certain percentage off the full price you're supposed to pay. This discount is exclusive to members, employees, or affiliates of a particular company or organization.
If you are part of such an organization, you only need to present a means of identification to get the discount. However, since discount rates vary, you'll have to compare different companies to know which offer the highest discount rates.
The discounts may include student discounts which are offered to students of a particular school. There are also discounts that apply to people living in a particular state.
Also popular is the military discount, which may also apply to war veterans. Companies may also offer discounts to hotels they partner with. So if you stay in any of these hotels, be sure to explore such discounts.
With so many discounts flying around, getting a deduction from a rental company might be easier than you think. You may or may not have to ask for these discounts first.
Cross check the long list of rental car companies and their affiliated companies. This'll help you verify which discounts you qualify for. You can save as much as 25% on some of these discounts.
8. Consider Peer-to-Peer Platforms
Peer-to-peer rentals turn out to be the cheapest means of renting a car. This method omits the traditional rental car companies and allows drivers to rent cars from car owners. Of course, it's more affordable because car owners do not need to charge as much as companies do.
Hence, if you couldn't book a rental car early and you're experiencing difficulty getting discounts, consider car-sharing. Turo is the most popular peer-to-peer company for car-sharing.
They also have better rates than the major rental car companies in the United States. You can price the cost of renting from them as low as $25 per day. This will come in handy given the rising rates traditional rental car companies now charge because of vehicle shortages.
Still, it depends on the particular host you're renting from.
All you have to do is download the mobile app or use their website to book a vehicle. Cars available in your location would pop up and you'll easily be able to select the car of your choice.
Other peer-to-peer companies include Getaround, Zipcar, and so on.
With peer-to-peer rentals, you're guaranteed more transparency, but don't forget, we're mainly after the affordability, right? Now you have it.
Related: What Is Considered Damage To A Rental Car? (Explained)
9. Consider a Costco Membership
The above tips will help you save a great deal of money even though you don't book the car early. There are other options that also help you save, including Costco.
Costco provides you with discount prices while renting a car for a small membership fee. The yearly fee can either be $60 for the gold plan or $120 for the executive plan.
Other than the discount prices, renting a car via Costco eliminates many additional fees. Such fees include but aren't limited to the extra driver fee and cancellation fees.
Costco partners with rental car companies, such as Alamo, Avis, Budget and Enterprise.
Other platforms, such as AutoSlash and AAA, offer competitive prices. Hence, don't limit yourself to Costco. Always compare the best platforms to make use of when looking for the most affordable prices.
Final Thoughts
Ultimately, research cannot be underestimated. You'd always find companies that will waive many of these fees. We advise you shouldn't limit yourself to one company or a specific type of contract.
This is because the company you choose and the options you include should depend on what you require. Don't go for a midsize car if you'll be driving through rocky terrains simply because you want to minimize costs.
Also, remember smaller cars aren't always cheaper. Sometimes, demand can cause specific car types to have higher prices.
Was this article helpful?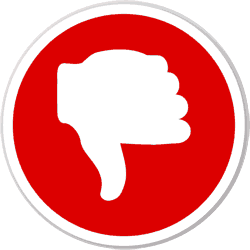 Did you find wrong information or was something missing?
We would love to hear your thoughts! (PS: We read ALL feedback)