The timing belt (or timing chain) on a car makes sure the engine's parts move in sync, helping the car run smoothly.
Let me explain exactly how the timing belt works, where it sits, what it costs, etc.
I'll use plain English so anyone can follow.
What is The Timing Belt on A Car?
The timing belt is a rubber belt that helps synchronize your camshaft and crankshaft. It's responsible for keeping your valve timing accurate, ensuring that your engine runs smoothly and efficiently. If your valve timing is off, your engine won't run properly, and in some cases, it may not run at all.
Now, some vehicles have a timing chain instead of a belt. These metal chains perform the same function as a timing belt but tend to be more durable and last longer. Regardless of whether your car has a belt or chain, proper lubrication is crucial to protect and maintain the parts.
The timing belt has teeth on one side that connect with the pulleys on the crankshaft and camshaft. It ensures that everything stays in sync as the engine runs.
What Does A Timing Belt Look Like?
The timing belt looks like a big rubber band with teeth on one side.
The teeth are designed to precisely mesh with the gears on the crankshaft and camshaft, allowing them to rotate at the correct timing.
The design and size of the teeth are specific to the engine in your car, so it's crucial to use the recommended replacement when the time comes to avoid any engine damage.
It is made of a strong, flexible material like rubber or neoprene. When you take a closer look at a timing belt, you may see fibrous materials, such as Kevlar or fiberglass, embedded within its structure.
These materials help to enhance the strength and durability of the belt, allowing it to handle the constant stress, tension, and heat generated within the engine.
Do All Cars Have A Timing Belt?
Cars with a combustion engine (gas or diesel cars) have either a timing belt or a timing chain.
Cars with a timing belt generally have a quieter operation and this belt is cheaper to produce. On the other hand, cars with a timing chain utilize a metal chain that's lubricated with oil to ensure smooth operation. While timing chains are heavier and more complex than timing belts, they last longer.
So, depending on the make and model of your car, you might have a timing belt or a timing chain. It's essential for you as a car owner to be aware of which component your vehicle has and schedule appropriate maintenance to avoid any potential engine damage.
Where is The Timing Belt Located in A Car
The timing belt is located toward the front of your engine, usually beneath the timing cover.
Now, finding the timing belt might not be a walk in the park. It is often hidden from plain sight as it's behind the engine's front cover. In some cases, you'll need to remove a few nearby components to get a good view of it. This may include taking off the serpentine belt, accessory drive belts, or even the harmonic balancer.
How Long Does A Timing Belt Last?
The lifespan of a timing belt varies depending on your specific vehicle type and engine, but it generally lasts between 60,000 and 100,000 miles.
Years of service also matter, in case your car doesn't rack up miles that quickly. Many experts suggest that a timing belt should be replaced after 7 to 10 years of service. But, to be on the safe side, it's always best to follow the recommendations provided by the manufacturer.
Unlike timing belts, timing chains usually don't have a set replacement interval and can last much longer, sometimes even the life of the car.
How Much do Timing Belts Cost?
It's essential to consider both the cost of labor and the price of the belt itself.
How Much Does It Cost to Replace Timing Belts?
On average, the total cost for replacing a timing belt can range between $400 to $1,000, with labor accounting for 3-5 hours of the expense.
New vs. Used Timing Belts
In addition, opting for a new or used timing belt from a scrap yard can impact the cost. Here is a table comparing the prices of both options:
| Timing Belt Type | Price Range |
| --- | --- |
| New | $75 – $250 |
| Used (Scrap Yard) | $25 – $100 |
Remember, investing in a quality timing belt replacement may save you money in the long run, and it will also help ensure the proper functioning and longevity of your vehicle. If you purchase a used timing belt, be sure of the quality you are buying. Don't buy a used belt that is near the end of its life as you'll soon be back in the same position needing another belt replacement.
What Happens When A Timing Belt Breaks?
When a timing belt breaks, it usually leads to some serious consequences for your car's engine. In most cases, you won't be able to continue driving with a faulty timing belt, so it's crucial to address the issue before it causes further damage. Of course, you can't drive without one at all.
A snapped timing belt can lead to serious engine damage and costly repairs. Typically, the damage can include harm to the cylinder head hardware, damage to the crank bearings, or even the oil pump inside the oil pan. Unfortunately, you might be looking at some extensive work to get your car back on the road.
Can You Replace A Timing Belt Yourself?
Yes, you can replace a timing belt yourself, but it does require some technical knowledge and the right tools. So, if you're confident in your mechanical skills, let's go through the process step-by-step.
First, gather the necessary tools and equipment. Some common tools needed are:
Socket set
Wrenches
Screwdrivers
Pliers
Timing light
Next, consult your vehicle's repair manual for specific information on how to access your car's timing belt. This can vary greatly between different makes and models, so it's essential to follow your manual's recommendations.
After locating the belt, carefully remove any parts obstructing your access to the belt. Depending on your particular vehicle, this may include the serpentine belt, pulleys, and various engine components. Keep track of these parts, as you'll need to reinstall them later.
Once you have access to the timing belt, inspect its condition. If it's showing signs of wear, such as cracks, looseness, or missing teeth, it's time for a replacement. Carefully remove the old timing belt, taking note of the alignment marks on the camshaft and crankshaft pulleys. These marks are critical for proper engine timing when installing the new belt.
With the old belt removed, install the new belt, following the alignment marks precisely. Ensure the belt is seated correctly on the pulleys and tensioned according to your vehicle's specifications.
Now it's time to reassemble the components you removed earlier. Work systematically and consult your repair manual to avoid any missteps. Make sure everything is tightly secured before starting your engine.
Finally, start your engine and inspect the timing belt to ensure it's running smoothly and properly aligned.
Remember, while it's possible to replace a timing belt yourself, it's crucial to follow the instructions in your vehicle's repair manual and use the proper tools to avoid potential damage to your engine. If you're unsure or uncomfortable with this task, consider seeking the help of a professional mechanic.
Was this article helpful?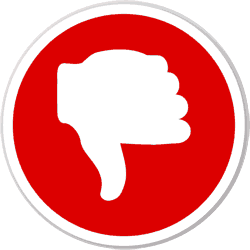 Did you find wrong information or was something missing?
We would love to hear your thoughts! (PS: We read ALL feedback)