The Mercedes-Benz EQB is a battery-powered compact SUV introduced by Mercedes-Benz in 2021. It is a very recent vehicle that has just two model years (2022 and 2023 version) in its lineup.
Aside from the issues with its charging compatibility, this EV has a few issues you'd love to learn about before buying one.
So, stay on this page to learn about all the issues with the Mercedes-Benz EQB.
1. Problem With the Charging Compatibility
One major problem with many electric vehicles is charging. Unlike their gas-powered counterparts, EVs require compatible charging sources to restore power into their batteries.
Of course, you can charge your electric vehicle at home, using the 3-pin plug. But, this will only create a slow charging time, usually around 31 hours, to take the vehicle to a full charge.
However, when you use a 22kW charging source, usually found at public locations, it may take just about 7 hours to full-charge the vehicle.
Using a more powerful charging source, like a 150kW power, could even take just 30 minutes to charge the Mercedes-Benz EQB up to around 80%.
All of these won't be an issue for a Mercedes-Benz EQB owner except that there's an issue with the charging system of the vehicle. Some users have complained about their inability to charge the vehicle at different EA stations.
Our EQB has never been able to charge via the Me app or navigation system at any Electrify America (EA) and have to call into EA every single time to remote charge. We've tried at over 15 different locations.

Mercedes says it's EA issues and EA says it's a Mercedes issue.
Unlike the Mercedes-Benz EQS that charges as soon as you plug it into a power source, EQB seems to require some forms of activation on the MBUX infotainment system before it charges in a power station.
2. Problem With the Brake Caliper Housing
The brake pads and pistons of a car are housed in the brake caliper. As such, the caliper serves as an important component of your vehicle, especially as it concerns slowing and stopping the car.
Brake calipers contain brake pads fit with it to clamp on the vehicle's wheel's rotor whenever you press the brake.
Overtime, the calipers can become weakened and degraded. This often happens as a result of their exposure to constant heat and friction generated from the braking processes.
However, there seems to be an issue with the brake caliper housing of the Mercedes-Benz EQB. According to car-recalls.co.uk, there was a recall on this vehicle around November 2021.
The recall was aimed at fixing the bolting of the brake caliper housing of the SUV to meet the torque specifications.
Note that a brake caliper requires a certain torque specification to ensure proper tightness and function effectively. Tightening it too much or too little will affect its function.
3. Issues With Coolant Leak
There is a claim that Mercedes has called for a recall of 8,078 units of EQA and EQB models on February 1, 2023.
The recall is issued to fix the cooling system of the electric drive module of the vehicles, which is believed to have inadequate seal.
As long as there's a recall on this issue, you simply need to ensure that there's no issue with the cooling system of the vehicle before getting one.
General Pros and Cons of the Mercedes-Benz EQB
The Mercedes-Benz EQB is an exciting electric SUV that comes with a lot of features to brag about. But it equally has some few downsides too.
Here are the pros and cons of the vehicle:
Pros
It offers a comfortable ride.
It comes with a top-grade interior.
The EV delivers a driving range up to 243 miles.
It features the MBUX infotainment system that supports the natural voice recognition technology.
Cons
The optional third-row is somewhat cramped.
It offers no front trunk like many other EVs.
 What Do the Reviews Say?
The Mercedes-Benz EQB comes in a somewhat box-like shape that gives it enough space in the cabin and cargo.
Although the optional seven-seater configuration may make it somewhat cramped and less spacious at the rear, it offers a convenient ride and an impressive range.
The 2022 Mercedes-Benz EQB is every bit the fun little urban runabout that the gas-powered GLB-Class is. It's shaped to prioritize interior and cargo volume in a footprint that's easy to maneuver and park on tight streets.

It has good tech and, for what it can fit under the passenger compartment, a solid amount of electric range.

Source: Cnet
With a maximum driving range of 260 miles, the vehicle maintains a close competition with some more notable rivals. However, there's a claim that the driving range of the EQB would later be reduced by about 20 miles.
Under the European WLTP testing, which is usually more generous than the EPA, the Merc was rated for a maximum of 260 miles. Specced similarly, the EQB is on par with the base, AWD Model Y and the electrified Audi Q4.

However, the Mercedes will likely return closer to 230-240 miles of max range.

Source: TopSpeed
Charging has remained the major challenge of many EVs, and it still remains a bit of an issue with the more recent EQB. While Mercedes tried to make the EQB charge as fast as it could, you would still experience a bit of a delay when attempting to recharge the battery.
Charging isn't the quickest available these days, topping out at 100kW, though Mercedes tells us you can zip from 10 to 80 per cent in a touch over half an hour, while charging to 100 per cent from a typical residential wall box will be an overnight job.

Source: Topgear
What's the Resale Value for the Mercedes-Benz EQB?
The Mercedes-Benz EQB is a very new addition to the EV market. The MSRP for the 2022 edition falls around $54,500 – $58,050, while that of the 2023 edition starts at $52,400 to $60,200.
Because it's still in the onset of its debut, its resale value is still not very different from its MSRP.
Note that this vehicle is available in three different models: EQB 250, EQB 300 4MATIC, and EQB 350 4MATIC. And each of these models attracts slightly different prices.
That said, let's check the resale values for the Mercedes-Benz EQB below, as derived from Carfax.
| | | |
| --- | --- | --- |
| Model | Mileage | Price |
| 2022 Mercedes-Benz EQB 300 | 10,322 | $55,988 |
| 2022 Mercedes-Benz EQB 300 | 2,126 | $55,702 |
| 2022 Mercedes-Benz EQB 300 | 4,777 | $53,490 |
| 2022 Mercedes-Benz EQB 300 | 3,027 | $45,996 |
| 2022 Mercedes-Benz EQB 350 | 2,745 | $55,995 |
| 2022 Mercedes-Benz EQB 350 | 1,518 | $51,800 |
| 2022 Mercedes-Benz EQB 350 | 5,747 | $58,987 |
| 2022 Mercedes-Benz EQB 350 | 3,252 | $59,988 |
It is important to also remember that the resale value of a vehicle largely depends on how well the you have maintained it, and the number of mileages it has covered.
Final Thoughts
The Mercedes-Benz EQB is another Mercedes' addition to the EV, or the EQ family. While it delivers a snappy acceleration and offers an impressive driving range, it also gives a comfortable ride, even on a less smooth terrain.
This vehicle is almost similar to the Mercedes-Benz GLB, except that it weighs a little heavier. Mind you, the GLB costs lesser, but doesn't offer a quitter ride.
Although EQB delivers a similar performance to the Audi Q4, it's still some way behind the Tesla Model Y, especially in terms of driving range and fast acceleration.
Don't also forget that Model Y costs significantly higher and comes with a more complex infotainment system.
Go Back: Problems for all Mercedes models.
Was this article helpful?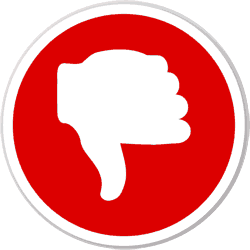 Did you find wrong information or was something missing?
We would love to hear your thoughts! (PS: We read ALL feedback)
ⓘ  The information in this article is based on data from National Highway Traffic Safety Administration (NHTSA) recall reports, consumer complaints submitted to the NHTSA, reliability ratings from J.D. Power, auto review and rating sites such as Edmunds, specialist forums, etc. We analyzed this data to provide insights into the best and worst years for these vehicle models.
---