These pet names can reflect the bike's personality, appearance, or even the rider's own interests and experiences.
Choosing the perfect nickname for a motorcycle can be a fun and creative process.
To help spark some inspiration, here are 30 name ideas for your beloved two-wheeler
Raven
Dust Devil
Hurricane
Katana
Flash
McQueen
Anarchy
Axel
Cruiser
Daytona
Fat Boy
Harley
Indian
Jax
Rocket
Gnaw
Thunderstruck
Dragon
Phoenix
Serpent
Stallion
Mustang
Widow Maker
Zombie Apocalypse
Thunder
Iron Heart
Katniss
Insomnia
Mammoth
Jaguar
Here are 24 more ideas for motorcycle nicknames that you might consider for your bike:
Black Panther
Siren
Wild One
Chrome Cruiser
Sonic Boom
Thunderbolt
Speed Demon
Night Rider
Lightning
Phoenix
Black Beauty
Ghost Rider
Steel Stallion
Road Warrior
Dragonfly
Shadowfax
Gryphon
Valkyrie
Viper
Scarlet Sabre
Iron Horse
Midnight Runner
Firebird
Blue Streak
Remember to choose a name that reflects your personality and the essence of your motorcycle. A fitting nickname can make your motorbike feel more like an extension of yourself and showcase a piece of your identity on the road.
We also have a list of the FUNNIEST names for motorcycles.
Best Pet Names for CRUISER Motorcycles
Cruiser motorcycles represent freedom, style, and the open road. Having a pet name for your cruiser is a fun way to express your love for your bike and embody its unique character. Here are a few paragraphs discussing some awesome pet name ideas for cruiser motorcycles.
Choosing pet names for cruiser motorcycles can be based on a variety of factors such as color, design, power, or simply the bike's attitude. A black cruiser with a sleek and menacing appearance might invite names like "Black Betty," "Raven," or "Night Rider." On the other hand, a bright red bike could inspire names such as "Firebolt," "Cherry Bomb," or "Scarlet Speedster."
Another way to name your cruiser is by focusing on its engine or performance attributes. Names like "Big Bore," "Iron Horse," or "Thunder Stroke" fit the bill. If your motorcycle is a long-distance touring machine, consider names like "Road King," "Highway Star," or "Mile Muncher."
Lastly, you can draw inspiration from popular culture or historical figures. Some popular examples include "Ghost Rider," "Easy Rider," "McQueen," and "Bonnie & Clyde." You can also pay homage to famous motorcycle manufacturers like "Harley," "Victory," or "Indian."
Here are 30 pet name ideas for your cruiser motorcycle:
Black Betty
Raven
Night Rider
Firebolt
Cherry Bomb
Scarlet Speedster
Big Bore
Iron Horse
Thunder Stroke
Road King
Highway Star
Mile Muncher
Ghost Rider
Easy Rider
McQueen
Bonnie & Clyde
Harley
Victory
Indian
Wild One
Steel Thunder
Rock & Rolla
Avenger
Dust Devil
Hurricane
Katana
Flash
Chrome Phantom
Spirit Catcher
The Enforcer
Best Pet Names for OFFROAD Motorcycles
Choosing the perfect pet name for your offroad motorcycle can be a fun and creative experience. It allows you to personalize your ride and express your passion for offroad adventures. Here are 30 pet name ideas for your offroad motorcycle:
Dust Devil
Trailblazer
Mud Monster
Thunder Runner
Outlaw
Grizzly
Rumble
Saddle Slinger
Wildcat
Screamin' Eagle
Road Warrior
Dirt Dancer
Ridge Rider
Rock Hopper
Sandstorm
Apache
Iron Horse
Badger
Kodiak
Sidewinder
Renegade
Raptor
Grit Grinder
Cyclone
Falcon
Mustang
Prairie King
Viper
Gambler
Tornado
Remember, your motorcycle's pet name can be inspired by its unique features, your favorite terrain, or even your own personality. So, take your time and consider what you and your offroad motorcycle have conquered together as you decide on its nickname.
Best Pet Names for SPORTS Bikes
Bikers often choose names that reflect the bike's appearance, performance, or their own personal connection to the motorcycle.
Below are 24 name ideas to consider for your sports bike.
The Beast
Rapid
RoadRanger
Black Betty
The Sonic
The Assassin
Destructive
The Force
RedLight
Black Angel
BlueArmor
The Fighter
Punisher
FuelEagle
NextStar
BlackFury
Ducati
Gilera
Aprilia
Bimota
Thunderbolt
Night Rider
Skyrocket
Blaze
Keep in mind when choosing a name for your sports bike that it should reflect the unique characteristics and style of your motorcycle, as well as your own personality.
Ultimately, the best pet name for your sports bike will be one that resonates with you and brings a smile to your face every time you hit the road.
Best Pet Names for VINTAGE Motorcycles
When it comes to vintage motorcycles, coming up with the perfect pet name can be a fun way to showcase the unique personality and history of your classic two-wheeled companion.
In this section, we'll share 30 pet name ideas for your vintage motorcycle, inspired by various aspects including famous riders, motorcycle models, and iconic characteristics.
Bonnie (inspired by the Triumph Bonneville)
Panhead (named after a Harley-Davidson engine)
Knuckle (a nod to Harley-Davidson's Knucklehead engine)
Vincent (after the classic Vincent motorcycles)
Norton (based on the British manufacturer Norton)
Scout (a name from Indian Motorcycles)
Rocket (in reference to the BSA Rocket Gold Star)
Thunderbird (from Triumph's Thunderbird model)
Shadow (inspired by the Vincent Black Shadow)
Guzzi (named after Moto Guzzi, an iconic Italian brand)
Many vintage motorcycle riders choose pet names based on historical figures or famous riders.
Here are some names inspired by legendary individuals in the world of motorcycling:
Evel (after Evel Knievel, the famous stuntman)
Marlon (named after Marlon Brando, known for his love of motorcycles)
McQueen (in honor of Steve McQueen, an avid motorcycle enthusiast)
Cannonball (after Cannonball Baker, a pioneer in motorcycle racing)
T.E. (inspired by T. E. Lawrence, also known as Lawrence of Arabia, who was a passionate motorcyclist)
Lastly, you could also choose a name with a more light-hearted or whimsical nature, embracing the playfulness and excitement that comes with riding a vintage motorcycle:
Lightning (reflecting the thrill of speeding down the open road)
Sprocket (named after an essential part of a motorcycle)
Cruiser (a laid-back name perfect for relaxed rides)
Rumble (showcasing the satisfying sound of a vintage motorcycle)
Rev (short for Rev-matching, a technique used to add flare to your ride)
Blaze (for the fiery rider seeking a name to match)
Vixen (a fierce name for a feisty vintage bike)
Maverick (for the riders who love defying expectations)
Spitfire (named after the iconic British fighter plane with a hint of attitude)
Whiskey (a name for those who enjoy a touch of old-school rebellion)
We hope you find inspiration in this list of 30 pet names for your vintage motorcycle, and that you'll choose one that best represents the essence and spirit of your beloved two-wheeled friend.
Best Pet Names for CHOPPER Motorcycles
Chopper motorcycles are unique and have a strong presence on the road. Their custom design and rebellious spirit deserve fun and creative pet names that match their striking appearance. Here are 30 name ideas for your chopper motorcycle, perfect for giving your ride its own identity:
Shotgun
Queenie
Foxy
Buffalo
Smokey
Tiger
Smoocher
Ironclad
Shovelhead
Brick
Tiny
Fester
Crow
Butch
Kiwi
Iron Heart
Commander
Hornet
Tonnerre
Aberr
Mammoth
Settler
Ouragan
Minnie
These names were inspired by various sources like popular culture, nature, and motorcycle brands. Some of the names have a tough, edgy vibe, while others have a playful and cute feel.
Whatever your style, these pet names for chopper motorcycles can help personalize your ride and make your biking experience even more enjoyable.
Was this article helpful?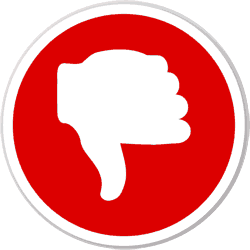 Did you find wrong information or was something missing?
We would love to hear your thoughts! (PS: We read ALL feedback)