Car rental companies are there to aid travelers and tourists in their bid to get around a particular area without buying a car. They do this by renting out different classes of vehicles known as rental cars for an agreed period and fee.
As important as the companies are, there have been complaints about the exorbitant prices they slam on their rental cars. Some prices even fluctuate and stay at increased levels at certain periods of the year.
If you are looking to rent a car and you'd like to know if it's possible to negotiate with a rental company successfully, sit tight. This article will give all the information and tips you need in great detail.
Here's the Short Answer to Whether One Can Negotiate With Car Rental Companies:
Prospective renters are absolutely well within their rights to negotiate with car rental companies. They can do this successfully by applying known negotiation tips which, of course, are better done face to face and over the counter.
Are Rental Car Personnel Allowed to Offer Discount?
The active operating staff of car rental companies can only offer discounts if the top officers at the company sign off on it. The most common beneficiaries of rental car discount codes include military personnel, federal employees, company employees (and immediate family members), amongst others.
Car rental companies also offer corporate discounts to businesses and organizations whose employees regularly embark on business travels. They do this through loyalty schemes, and the benefits include free upgrades, unlimited mileage, no-pay rental days, guaranteed cars (when needed), amongst others.
Which Car Rental Companies Lets You Negotiate?
As we mentioned before, you can negotiate with any car rental company of your choice, and you don't need their "permissions" for that.
However, as you probably know, it matters how successful your negotiation will end up being. Some companies are more likely to give in to customer negotiation than others are .
There are relatively smaller companies known for offering very low prices, and they include Advantage, Ez, Payless, and Fox, amongst others. When you go over the counter with these companies, you are likely to get even better rates when you negotiate.
That's not to say, however, that you can't successfully negotiate with the big guns like Enterprise, Hertz and Avis. Truth is, you can do that, but the chances are significantly lower.
This is because the companies are considered premium brands and they offer high-ticket convenience services you probably won't get anywhere else. So, when you try the walk away negotiation technique, you probably won't be called back because another interested prospect would likely walk in after you.
However, if you try these techniques with the smaller, budget rental companies, you just might get an offer.
Another way to get great deals on car rentals is by using third-party websites like Expedia, Kayak, Orbitz, Priceline, Skyscanner, Costco, and Hotwire, amongst others.
A writer on Upgraded Points had this to say about Kayak "They aren't as easy to spot as some other sites, but they can save you money. I priced out a week-long rental, and Kayak's price was $37-$43 cheaper than other sites!"
Related: Are Car Rental Prices Going Up Or Down? (Checked & Explained)
4 Great Tips for Negotiating Better Prices on Car Rentals
Here are four great tips for negotiating discounts when renting cars:
1. Rent During Off-Peak Periods
Off-Season times of the year are the best times to negotiate rental car prices. This is because demand isn't particularly high during these periods, and agencies usually have lots of cars just sitting in their parking lots.
2. Improve Your Negotiation Skills
Haggling might come off as embarrassing, but you cannot worry about that if you are looking to get a great price. First thing you want to do is express your mild displeasure at the first and the second offer. Whatever price you want to settle for, make sure it is below the maximum price you've set.
Once you do all that, there's a great chance you walk out of that establishment with the best price possible.
Related: Are Rental Cars Cheaper Last Minute? (Checked & Explained)
3. Keep Your Cool
Remember, you are trying to get a bargain, so you can't afford to flare up no matter what. Keep your cool, exchange pleasantries and talk to whoever the attendant is like you're talking to a friend. Losing your cool is a bait you do not want to fall for.
Once the spirits are high, and the vibes are cool, the chances of walking away with a good deal is high.
4. Stand Your Ground
After they've named all their offers, stand your ground at a particular price and keep pushing. You can even take it a notch further by walking away, and if they consider your counter offer reasonable, they will likely call you back.
The walk-away trick almost always works. And even when it doesn't, at least you would have gotten the company's bottom line price, and you'd be able to compare.
However, remember that negotiation isn't always successful, especially when you are trying it with big rental companies. That doesn't mean you still can't get juicy deals from them. Below are 4 other tried and tested tricks that will help you get cheaper deals from car rental companies even whilst negotiating:
1. Turn Down Upgrade Offers From the Company
More often than not, rental companies will try to offer you some enticing add-ons, like a GPS tracking system, insurance, and roadside assistance. While these offers sound really exciting, they usually cost a lot.
So, when you are offered these upgrades, decide on which ones you can absolutely do without. For instance, if you will only be renting for a couple of days, you might not need an insurance. Especially not if you already have an insurance coverage that covers rentals as well.
Also, instead of paying for a GPS, you can just use your phone's GPS. It's just as accurate and effective.
If you do all of that, you'd be saving yourself a lot of money and getting a cheaper deal than what they first offered to you.
2. Join Loyalty Programs of Rental Car Companies
You're better off signing up for loyalty programs of rental car companies, especially if you use rental cars often. If you've found a rental car company that satisfies you completely, stay with them and sign up for their loyalty programs.
These programs feature insanely good rewards, and it usually costs zero dollars to sign up for them. So, if you're convinced you've found the perfect rental for you, take advantage of their reward programs.
Related: Do You Get Refunded When Returning Rental Cars Early? (Solved)
3. Contact Smaller Rental Companies
If the prices from the big rental companies are looking too exorbitant, try calling the smaller rental companies around you. You can search online for them.
These companies often offer juicy deals to lure renters because it's their only way of competing with the big guns. However, this isn't always the case, i.e. you could contact a smaller car rental company and the price would be no different or it could even be higher.
4. Compare Prices Before Making a Choice
Before settling for any deal, compare prices to be sure you are not missing out on a "steal" from other companies. Websites like AutoSlash can help with that-they take up the work of finding the best prices on rental cars.
They even go to the extent of continuing to track these prices even after you've made a reservation. That way, if they find a better deal, you can cancel and opt in for the better deal. Using such websites can ensure you get the best deals possible on rental cars.
Was this article helpful?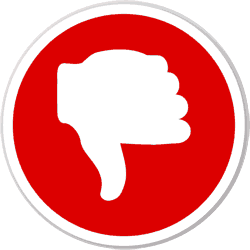 Did you find wrong information or was something missing?
We would love to hear your thoughts! (PS: We read ALL feedback)