Whether you're traveling on a wide road or just riding around town, sitting comfortably is important. 
That's when seat coverings come in handy! 
Here's the thing – we all have different budgets, and finding the proper fit for your wallet and your behind may be a genuine challenge. 
But don't worry! Below, we've compiled a list of the coziest car seat covers available, and we've sorted them by price.
FH Group Fabric Seat Covers (Budget Pick)
Introducing the most affordable option, the FH Group fabric seat cover set – your ticket to an entirely new level of design and comfort for your car's seats. 
This all-inclusive kit is a game changer since it includes two front covers, a rear bench cover, and four easy-to-remove headrest covers. 
They're machine washable and made of sturdy polyester with a hint of foam cushioning, making them easy to maintain.
Let us now talk design.
If your vehicle has detachable headrests and a rear bench seat, these covers were created just for you. And, with a color pallet spanning from traditional solid black to eye-catching electric green, you may choose the shade that screams to you.
Concerned about fit? No problem. 
These covers cost $35 and are intended to fit most car models. However, double-check the dimensions in the product description before clicking the buy button. 
And here's the best part – FH Group has you 'covered' with an installation video on the product page. 
If you decide to go with these covers, FH Group recommends air drying them after a light machine wash. 
Here are some pros and cons to help you decide:
| | |
| --- | --- |
| Pros | Cons |
| Budget-friendly | May not have as premium a feel |
| Complete set for various seats | May require occasional adjustments |
| Machine washable | Limited color options |
| Air drying recommended | |
| Easy installation | |
Please also check out our top 8 reasons why you really need car seat covers.
Coverado Car Seat Covers (Best Overall) 
Coverado Car Seat Covers are more than simply utilitarian –  they also make a statement. These covers come in a variety of designs, colors, and patterns. 
They promise more comfortable sitting on lengthy rides, which is enhanced by an additional layer of protection from life's spills, stains, and general wear and tear.
These covers are also designed to be quite simple to install. But, let's be honest; the outcomes will vary based on your car type and your DIY abilities.
Quality and durability are the hidden heroes of any item, and Coverado appears to have mastered this.
That said, the fit appears to be a varied component across different car types, so think about how snug they'll look in yours. 
And let's not forget about the price – these coverings aren't dirt cheap; they're somewhere in the middle of the range.
So, at $180, they have both advantages and disadvantages:
| | |
| --- | --- |
| Pros | Cons |
| Wide range of styles and colors | Fit may vary across different car models |
| Personalized and stylish appearance | Mid-range price point |
| Enhanced comfort for extended drives | Installation experience may differ |
| Protection against spills and wear | Fit might not be optimal |
| Relatively easy installation process | |
| Durable stitching and robust fabric | |
Black Panther Luxury Seat Covers (Best Universally Compatible)
Black Panther Luxury Car Seat Covers are serious business, considering the word "luxury" in their name. 
At $65, they provide the ideal balance of comfort and protection that you've been looking for.
But it's not just about appearances. These covers are constructed of strong synthetic leather and have a lovely quilt design. 
The practical element is that these covers feature a hole for seat belt locking on all seats and are completely safe for airbags. 
These covers have an anti-slip bottom and a rubber granule back to hold them firmly in place.
Remember that size is important. Before purchasing these covers, be sure you measure your vehicle seats. They're simple to put on and have many buckles for a secure fit. 
Just a heads up – this set is just for the front seats. If you want the same treatment for your back seats, you'll have to make a separate payment.
In short, Black Panther car seat covers provide your car seats the class, comfort, and protection they deserve. 
Here are some pros and cons to help you make an informed decision: 
| | |
| --- | --- |
| Pros | Cons |
| Stylish and luxurious look | The set is for front seats only |
| Durable synthetic leather | Rear seat covers are sold separately |
| Slot for seat belt locks | |
| Airbag compatible | |
| Anti-slip bottom | |
| Easy installation | |
Covercraft Carhartt Precision Fit Seat Covers (Best Premium)
When the word "luxurious" is used, the Covercraft Carhartt Precision Fit Seat Cover definitely lives up to the description. 
Handcrafted with devoted attention to detail, these covers redefine the concept of quality within your car. Every detail, from the premium materials to the craftsmanship, screams luxury.
True to how they are marketed, these covers create an excellent precision fit equivalent to a tailor-made suit.
These seat covers are made from the same tough duck-weave cloth as Carhartt's legendary pants and are built to last, making them nearly immune to spills and rips.
The ruggedness of Carhartt's material not only stands the test of time but also radiates elegance. The ultimate product is an uncommonly harmonious combination of sturdiness and refinement.
While the Covercraft Carhartt Precision Fit Seat Covers are the pinnacle of luxury, there are a few things to keep in mind. 
The price tag reflects the level of luxury they convey, which may not be suitable for all budgets. Furthermore, their lavish qualities could surpass the requirement for individuals who value minimalist aesthetics.
Priced at $300, it's clear this cover is quality.
But let's take a closer look at some pros and cons: 
| | |
| --- | --- |
| Pros | Cons |
| Crafted from durable duck-weave material | Higher price point |
| Virtually spill-proof and tear-proof | May not suit all budgets |
| Ruggedness  | Might overshadow minimalist aesthetics |
| Premium construction for longevity | |
How Much Should You REALLY Pay for Car Seat Covers?
Finding the best pricing for car seat covers can be difficult because it depends on several things. While budgets vary, it is critical to establish a balance between functionality, quality, and personal requirements. 
Here's an approximate breakdown of pricing ranges to give you an idea:
Budget: $20 – $60
Mid-Range: $60 – $15
Premium: $150-$300+
Let's break down what you should think about when deciding how much you're prepared to pay for car seat covers:
Quality Matters:

High-quality coverings are more resistant to wear and tear, spills, and regular usage.

Materials and Features:

Genuine leather, premium fabrics, and complex functions like heating or cooling capabilities are more expensive. 

Customization and Fit:

While seat covers tailored specifically for your car model are more costly, they provide a snug fit that improves the overall appearance of your vehicle's interior.

Brand Reputation:

While smaller or lesser-known companies may provide more economical options, be sure they uphold a particular standard before committing.

Long-Term Investment:

Investing a little extra on high-quality covers may save you money in the long term by protecting your seats and maintaining the overall aesthetic of your car. It also means you don't have to purchase new covers yearly. 

Budget Allocation:

Determine how much you're willing to spend and then look for the best options within that range. Remember that compromise may be required – achieving the correct balance of cost and quality is critical.
In short, the cost of car seat coverings is determined by your unique circumstances, tastes, and priorities. 
While inexpensive choices may satisfy short-term needs, investing in quality and features may provide advantages in the future. 
Strive for a balance that is consistent with the worth of your vehicle, its intended use, and your financial ability.
Sources
The 10 Best Car Seat Covers: Protection and Style
Best Seat Covers For Cars, Tested By Experts
Was this article helpful?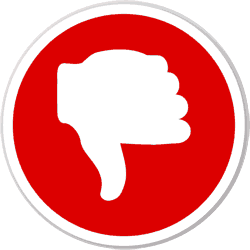 Did you find wrong information or was something missing?
We would love to hear your thoughts! (PS: We read ALL feedback)