When it comes to road trips, you definitely want as much flexibility as you can get. That can mean towing your vehicle using your motor home. If you own a Jeep, this can be a great way to flat tow it using your RV.
Flat-towing a Jeep is a simple process and Jeeps are known to be a firm favorite among RV'ers.
If they are so easily towable, the weight of the Jeep might be a concern for most.
How Heavy Are The Jeep Models?
Curb weights for Jeep models range from 3,500 pounds right up to 7,000 pounds. A Jeep Wrangler weighs in at about 4,100 pounds while a Jeep Gladiator weighs much more at about 5,100 pounds.
Jeeps add a sense of adventure to any trip, and that is why they are a firm favorite when it comes to off-road driving. The curb weights of the different Jeep models differ due to the engine as well.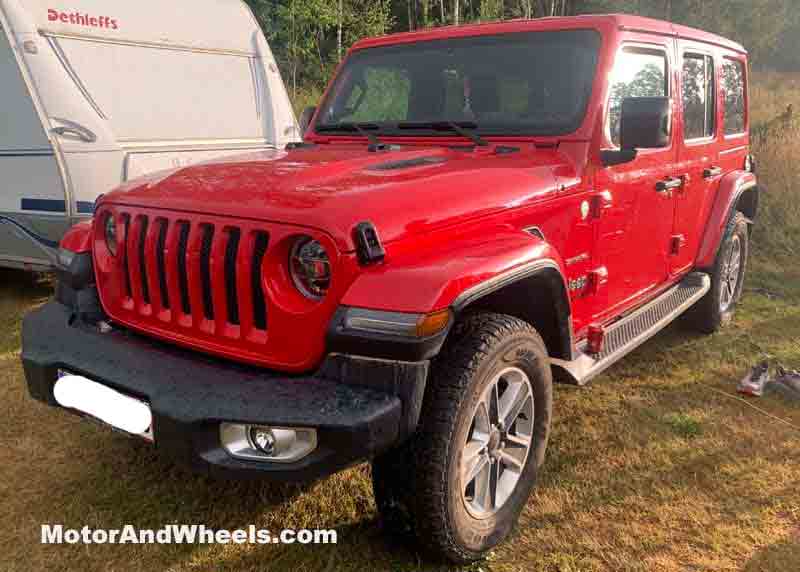 A bigger, more powerful engine will usually mean more weight for the vehicle.
The Jeep Wrangler is on the lighter side of the scale when it comes to weight. It comes in at about 4,100 pounds and is one of the lightweight Jeep models. This makes it a good candidate for flat-towing because it doesn't add tons of weight to be towed.
Here's a quick table with the well-known Jeep models and their curb weights.
| | |
| --- | --- |
| Jeep Models | Curb Weight |
| 2011 Jeep Patriot | 3,091 pounds |
| 2006 Jeep Liberty | 4,033 pounds |
| 2010 Jeep Wrangler Unlimited | 4,100 pounds |
| 2008 Jeep Grand Cherokee Laredo 2WD | 4,254 pounds |
| 2018 Jeep Gladiator | 4,800 pounds |
| 2009 Jeep Commander Limited | 5,199 pounds |
For flat-towing to be effective, the vehicle being towed should be relatively light. If the vehicle is being towed by an RV, for example, the vehicle's weight may not exceed that of the RV's maximum towing capacity. The RV's maximum towing capacity is there to protect both you and the RV.
Flat-towing a vehicle that is above this weight can damage the engine of the motor home.
A Jeep Wrangler is tried and tested when it comes to flat-towing. This is due to its narrow body and lightweight features. It is among one of the easiest Jeep models for flat-towing.
With all of that to consider, it can leave many people wondering if the Wrangler is the only Jeep model that can be flat-towed.
Can All Jeep Models Be Flat Towed?
Not all Jeep models can be flat-towed. 2-wheel drive Jeep models will have to use an alternative method of towing such as using a trailer. Most of the 4×4 Jeep models can be flat-towed.
A good rule of thumb is to always refer to the user manual of a Jeep for more detailed information. This will give more information about the method of towing and any safety precautions to be aware of.
Flat-towing involves all of the wheels rolling on the ground. This means all of the Jeeps wheels will be active when it's being flat-towed.
Other methods involve using a trailer to tow the vehicle.
Some Jeep models require that a trailer be used when towing. Other restrictions can also be placed on the vehicle to be towed. Distance driven and speed are just some of the restrictions you can find on some Jeep models.
Which Jeep models can be flat-towed?
| | |
| --- | --- |
| Jeep Model | Flat-Towable |
| Jeep Cherokee | Yes and No (ActiveDrive II or 2-speed PTU Models Only) |
| Jeep Liberty | All 4×4 models  |
| Jeep Patriot | All 4×4 models |
| Jeep Wrangler | Yes |
| Jeep Compass | No |
| Jeep Grand Cherokee | Yes and No (4-LOW Models Only) |
| Jeep Wrangler Unlimited | Yes |
| Jeep Renegade | No |
| Jeep Gladiator | Yes |
As you can probably tell, there are a number of factors involved in flat-towing Jeep. One of the biggest factors affecting how the Jeep is towed is the drivetrain. For most 4×4 Jeeps, flat-towing is okay, but it differs for the 2-wheel drive Jeeps.
This is really important to take note of because a damaged engine or drivetrain is a big problem.
The ability to be flat-towed differs for every Jeep model.
This means the Jeep's service manual will come in very handy if you're wondering about the Jeep's ability to be flat-towed.
Going through the manual can also bring up some aspects to be checked. Other models require that some fuses are disconnected or the keys are in the ignition. Little pointers like that can save you a lot of trouble and money.
Yet another factor you have to look into is whether a tow bar can be used.
The Jeep Wrangler can be towed by using a tow bar which will be mounted onto the motorhomes hitch for easier flat-towing.
How Much Does A Flat Towing Kit Cost?
You can expect to pay between $80 to $900 for a flat towing kit. Towing kits are typically rated by weight. They range from class I (up to 2,000 pounds) to Class V (up to 12,000 pounds).
Towing kits are usually available at RV dealerships and auto stores. The class of the towing kit is important because the weight should match that of the vehicle being towed. This means that it's a good idea to know both the weight of the Jeep and that of the motorhome.
Lightweight towing kits can be found for cheaper prices but will have restrictions on weight. Furthermore, the material that the towing kit is made of adds more weight to it. This can mean the tow bar can handle heavier capacities and therefore cost a bit more.
For Jeep owners, the great thing is that there's a great market for parts and they can be found easily. The bad news is that Jeep parts aren't exactly cheap and if you have to install the part, you have to add labor costs as well.
This makes it necessary to do the required research before purchasing or installing any parts. The service manual of both the Jeep and the RV is a great place to start when researching.
From the manuals, you can also learn what type of tow bar is compatible with the motorhome. Some motorhomes don't come with all the required hardware for proper flat-towing.
This will also reduce all the stress when it comes time to hook up the Jeep to the back of the RV.
For Jeep models like the Wrangler, flat-towing should be easy and straight-forward. If you aren't exactly clued up on the mechanics of the process, it can be quite a headache trying to figure everything out.
6 Tips To Know When Flat-Towing A Jeep
Here are a few tips to know when flat towing a Jeep. Jeep models change constantly and getting the right information on your particular model is crucial.
These tips are a great starting point and they might remind you of other things to check.
1. Read The Jeep Manual
The owner's manual of the Jeep will give you an idea about the towing capability of the vehicle.
The manual might also give precautionary details about the towing process.
The manual can also point out the process to take when hooking up the trailer. You might need additional actions on some models before getting on the road behind the RV.
2. Check The Towing Capacity Of The RV
The towing capacity of most motorhomes can easily handle around 5,000 pounds.
A Jeep Wrangler is relatively lightweight, but some customizations and upgrades to the Jeep might increase the weight.
The maximum towing capacity of the RV can never be exceeded.
This means to always make sure that the weights check out. An exceedingly heavy pull on the RV can mean damage to the engine.
3. Ensure The Tow Bar Is Working Correctly
The tow bar is an essential part of the flat-towing process.
The towbar has to be compatible with both the RV and the Jeep. Famous brands for tow bars are the Roadmaster and Blue Ox brands. These are compatible with most Jeep models and are tried and tested for durability and ease-of-use.
It is not recommended to use a bumper-mounted clamp-on tow bar for a Jeep Wrangler as this can cause damage to the Jeep's bumper.
4. Make Sure Safety Cables Are Attached Securely
Safety cables are used to attach to the towbar. This will prevent the car from rolling away if the connections aren't secured properly.
The cables act as a backup system in case the hitch is not installed properly.
They will catch on to the towbar and make sure the Jeep is always attached to the RV.
5. Check If The Lights Are Working Correctly
A towing kit will usually come with wiring included.
Lighting cables connect the RV to the Jeep and synchronize the light indicators.
The wiring is used for the indicators and brake lights while driving. They are typically easier to connect and come in a 4-pin or 7-pin umbilical cord.
6. Check If Brakes Are Functional
A supplemental braking system might be your best bet when it comes to a proper braking system.
When flat-towing, a braking system can allow for a smoother ride and less braking distance. With all the weight involved in a flat-towing situation, an effective braking system is crucial.
A supplemental braking system will help reduce the distance the RV takes to come to a complete stop when the braking. A proper braking system is so crucial that some states require it by law.
Check your state laws regarding braking systems in a towing situation before hooking up the Jeep to your trailer.
References: https://www.quadratec.com/c/reference/flat-towing-jeep-wrangler
Was this article helpful?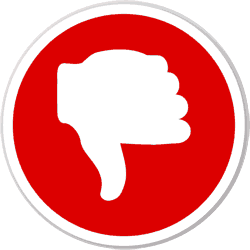 Did you find wrong information or was something missing?
We would love to hear your thoughts! (PS: We read ALL feedback)