The Honda CB500F hit the streets in 2013 as part of the modern 471cc Twin line launched that same year. 
The CB500F is a medium-sized naked or standard bike, a stripped-down and often de-tuned version of a sportbike intended for straightforward town-hopping and city commuting.
The Honda CB500F packs the 500cc liquid-cooled parallel-twin intended for a mid-sized sport riding to be considered one of the best beginner bikes on the market, but just how long does a CB 500F last?
Find out in this article.
Here's the Short Answer to How Long a Honda CB500F Lasts:
A responsibly owned Honda CB500F can last well over 80,000 miles, as there are real-life examples of 500Fs with over 100,000 miles on the odometer. Honda motors are dependable, but the CB500F's life span relies on proper service, riding, and storage practices. 
How Many Miles Do You Get on a Honda CB500F?
You can get more than 80,000 miles on a Honda CB500F if you store and winterize correctly, service per the intervals suggested by Honda and ride regularly without redlining or stunt riding. 
The used market might deem standard bikes like the Honda CB500F "high-mileage" after the odometer hits between 25,000-35,000 miles. 
This unrealistic label is due to the mid-sized naked model's reputation as one of the best beginner bikes on the planet; unfortunately, that reputation generates the assumption that all 500Fs are maintained and ridden irresponsibly by newbies and the bikes have been ridden hard. 
To dispute the used market's assumption, we've searched the forums for testimonies from real-world 500F owners:
I bought my 2013 CB500F with 13,500 km on the clock in Feb. 2015. Since then, I have changed the oil and filtered each 10,000 km, chains, sprockets, tires, etc., as required. I performed no other servicing until 100,000 km, when I took it to a mechanic, with instructions to check it over and replace anything necessary (spark plugs, air filter, brake pads). Valve clearance needed no adjustment, and we could have gone further on the spark plugs, but why would we? I have replaced one headlight bulb and one taillight bulb, and the battery is at 155,000 km, and that is all. It has now traveled 166,000 km. It has been ridden in all weather on all kinds of roads, from main highways to forestry tracks, and has never let me down. I have never needed to add oil between changes. It still runs as sweetly as when I first acquired it and has no rattles or other undesirable noises. And while not pristine, it still looks bloody good. BEST BIKE THAT I HAVE OWNED. 


I always wonder why we think a bike can't go over 160000Km or 100,000 miles. Most of the time, people don't keep a cycle that long. Most don't ride that many miles a year. And a bike parked most of its life only being used for a few times a year is so much worse than a bike that has been used all the time and has over 50,000 miles/80,000Km. Regular maintenance, and this is what you get!


Yes, Mine is not thrashed. I have redlined it only once, just to hear the sound. But, apart from regular oil changes, my servicing has been minimal, and I ride many miles on dirt roads and bush tracks. I think that more than 100,000 miles without a glitch is commendable. Thank you, Honda.


I bought my 2013 CB500F brand new when I was in my 40s. It's probably the most forgiving bike in the world. I rode a ninja 250 before that and a scooter before that. I have never considered myself a very good rider because I started late in life, but it never stopped me, and the honda just forgives me. I redline it all the time, and the oil goes to the universe somewhere, starting at around 1500 miles of an oil change. I dropped it occasionally because I'm 5'2 and tiptoe around. My first drop was trying to ride off a curb but had to stop and couldn't get a foot down. At just over 33k miles, I decided to ride it across the country. Now my bike has over 70k thousand miles, and I still ride almost every weekend at just turning 56. Maybe I will get another bike. I hope so, and as good as this one. I wonder how these stories would be if my bike told the story.


TODAY, my CB500F passed 176,000km (nearly 110,000 miles) and is still running sweetly. The engine, clutch, and gearbox are still leaving the factory. Valve clearances were checked at 100,000 km and found to need no adjustment. New fork-seals were fitted recently. Otherwise, only tires, chains and sprockets, brake pads, and fluids have been needed. It still uses no oil between changes, starts instantly, and has no rattles or other unpleasant noises. I am beginning to think that it will out-live me.
What Is Considered High Mileage for These Models?
The Honda CB500F motorcycle is considered high mileage between 25,000 and 30,000 miles, as it's a mid-sized naked bike. The mileage on a 500F's clock has little relevance on the bike's lifespan, as much as factors like riding habits, storage, and service routine do. 
You can get a more practical sense of the lifespan of a used Honda CB500F and any other standard streetfighter by considering how sufficiently the bike's last owner kept up with it. 
Recurring upkeep and regular maintenance are essential when assessing how many miles a 500F will last.

A well-kept standard Honda parallel-twin would last well over 100,000 miles if it had a responsible owner.

A 500F that you kept outside, redlined, raced, and stunted without frequent oil and filter maintenance will likely incur damage by 15,000 miles. 
If you're in the used market for a pre-owned CB500F, here are a few questions you should ask the vendor. Their answers can give you a clear idea of how many miles the bike will last:
How often did the last owner change the 500F's fluids and oil air filters? 

If it was less than the frequency suggested in the owner's manual, it might be considered high mileage at as low as 30K. 

How was the 500F stored? 

If the last owner held it outside, was it protected? Were there airborne-corrosive chemicals stored nearby if they kept it in a garage?

How often was the 500F ridden? 

This last inquiry proves the unimportance of a CB's mileage—a 500F that's been ridden often is likely in a more satisfactory state than a 500F that sat unused. Without preparation, a stagnant bike can develop rust, corrosion, and deterioration to its fuel lines, tank, seals, gaskets, etc.
If you favor the vendor's response to this direct line of questioning, go ahead and ask for some service documents. Ask for any records of any upgrades, aftermarket installations, and accidents to be sure you get the whole picture. 
Related: How Long Do Honda CTX700s Last? 3 Examples
How Many Years Does a Honda CB500F Typically Last?
A CB500F that's well-maintained with high-quality oil can last over 30 years. A standard bike is ridden around 3,000 miles per year. Real-life exemplars have put 100,000 miles on their Honda CB500Fs.
The 500F hit the streets in 2013 as part of the 471cc liquid-cooled, parallel-twin mid-range family, all utilizing the same efficient engine. Being such a new bike with an overqualified motor gives it the advantage of modern tech, innovative research and development, and industry-leading engineering.
Related: How Long Do Honda VTX 1800s Last? 3 Examples
Is the Honda CB500F Reliable?
The Honda CB500F naked bike is made reliable by a 471cc parallel-twin motor, crowned with dual overhead cams. Less strain on its transmission makes the 500F dependable. Honda's world-renowned research and design unit fitted the 500F with a 6-speed gearbox. 
The mid-sized 500F stocks the same gears as a full-sizer with an engine twice as big. This buttery 6-speed gearbox is overqualified for the task of naked bike street fighting.
The most current Honda research devised the 500F's nasty, performance-packed motor. 

The result is more power than you need for the size of the bike, making the 500F's engine completely worth its weight, an attribute that affects not just power and speed but in the realm of reliability. 

An overworked motor tires itself out, marring its trustworthiness. 

On the other side of that coin, a naked bike like the Honda CB500F is intended for basic commuting. Its sportbike-ready motor is barely cruising at the 70 MPH needed to perform its intended commuter function.
Of course, like all the other categories we've covered thus far, dependability is a privilege enjoyed by reliable motorcycle owners. 
This bike will be much more dependable with frequent service upkeep. 
Does a Honda CB500F Last Longer Than Other Motorcycles?
The Honda CB500F will last longer than anything else in the mid-weight standard class thanks to its reliable motor and Honda's high-class design squad. Its liquid-cooled, 471cc parallel twin motor was designed for the 500R medium race-bike counterpart.
The CB500F packs more power than the competition, not to mention it has a 6-speed transmission where most standard-bike transmissions use 4 or 5. 
Related: How Long Do Honda CB650Fs Last? 5 Examples
What Typically Breaks First on a Honda CB500F?
The first things to break on a Honda CB500F naked bike are the chain, sprockets, and valves, all due to general wear. Still, these components are essential to the 500F's dependable engine. Regular inspection and adjustment can prevent problems.
That said, in the first few years, there were a couple of recalls on the CB500F; here are the details.
Honda recalled numerous CB500Fs produced from 2013 to 2015 due to a faulty fuel level sensor. 

A fuel level sensor could be the first to break on a CB500F from 2013 to 2015. 

Honda recalled more 2013 CB500Fs thanks to an oil leak. Some models' retaining bolts on the rocker arm shaft weren't treated with anti-corrosion properly during assembly. As a result, corrosion hit and caused the bolts to loosen enough to weep oil. 
In some of the more extreme situations, the bolts slipped out of the cylinder head, dislodging the rocker shaft to cause stall-outs. 
Honda did their usual thing, claiming accountability and replacing the bolts at the dealerships via recall, for free. If you have a 2013 CB500F and have encountered any of the above failures, Hoda's moto-techs have you covered. 
4 Great Tips to Make Sure Your Honda CB500F Will Last Long
Here are four tips to improve the longevity of your CB500F:
Ride your Honda CB500F appropriately, especially if it's your first bike. Don't stunt the bike or rev the engine past the redline. 

Ride your Honda CB500F motorcycle often. This step includes the adequate winterization of your CB500F before any periods where you're unable to ride for more than two weeks. A stagnant CB is a neglected CB unless it's been appropriately prepped. 

Store your 500F in a garage, under a carport, or covered by a hearty tarp. Be sure to protect your CB500F from harmful UV rays or rampant moisture. 

Conduct regular oil and fluid changes, inspections, and regular upkeep following Honda's detailed checklist/schedule in the CB500F's owner's manual
Was this article helpful?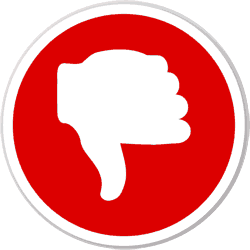 Did you find wrong information or was something missing?
We would love to hear your thoughts! (PS: We read ALL feedback)