The Ford Flex is a midsize SUV that offers a roomy cabin, abundant luggage space, decent engines, and an easy-to-navigate infotainment system.
Produced between 2009 and 2019, the Flex was criticized for it's looks despite its many positives.
In this piece, we discuss the longevity of the Ford Flex.
Does a Ford Flex last long?
The Ford Flex is durable and reliable. Several users are well past the 150,000-mile mark with no rust, major maintenance, or repairs. With adequate care, the Flex will last more than 200k miles easily.
How Many Miles Do Ford Flex Last?
With adequate maintenance, a Ford Flex will most likely last for 200,000 miles or more.
Flex drivers whose vehicles have lasted that long say they park them in indoor garages during the winter.
In addition, the Ford Flex only needs minor repairs before it reaches the 200,000-mile mark.
Check also: worst and best years for the Ford Flex.
How Soon to Expect Rust on Ford Flex's?
The Ford Flex can go up to 150,000 miles with no rust.
We had a user reaching out to us sharing that his 2011 Ford Flex has NO RUST after 130,000 miles and he had learned the same thing as he met other happy Flex owners.
Users claim they found the first signs of rust on the lower edges of the rear door.
When that happens with your Ford Flex, spray the affected part with some wood oil.
The Film Fluid wood oil comes recommended, as long as you use it only in the winter.
This is because the Ford Flex is more likely to rust in cold weather, just like any other vehicle.
How Long Do Ford Flex Last Compare to Similar Cars?
Ford Flex vehicles last just as long as other vehicles in the same category.
Below, we compare the Flex to its major competitors:
Ford Flex vs. Chevrolet Traverse
The Ford Flex and Chevrolet Traverse have equal durability levels.
Both cars will most likely last for 200,000 miles.
However, rust appears on the Ford Flex faster than it does on the Chevy Traverse. While it probably takes 4 years after production for the Chevrolet model to start rusting, you may find rust on your Flex within 2 years of production.
Likewise, the Traverse saves more fuel than the Flex.
Your Ford Flex probably won't last longer than 18 miles on a gallon of fuel. For the Chevrolet Traverse, the average gas mileage is 23 mpg.
Ford Flex vs. Acura MDX
Your Acura MDX will most likely last the same time as the Ford Flex.
Drivers of both vehicles attest to the fact that they can last for 200,000 miles or more.
On the other hand, the Acura MDX withstands rust much longer than Ford Flexes.
Rust doesn't show up on most MDXs until about 12-14 years after they were produced. Ford Flex often start rusting as early as 2-3 years after production.
With regards to fuel economy, the Acura MDX delivers better than the Ford Flex.
Whereas Acura MDXs last 24 miles per gallon, Ford Flex will most likely not travel longer than 18 miles on the same quantity.
You may also like to read our article about Ford Flex & Light: 14 Questions Answered
Ford Flex vs. Honda Pilot
The Honda Pilot is the only car in this set of comparisons that is not as durable as the Flex.
It is more probable that your Honda Pilot will breakdown after 150,000 miles. Ford Flex's often last a little longer, about 200,000 miles.
What the Honda Pilot loses in durability, it gains in resistance to rust. Ford Flex SUVs rust much faster than Honda Pilots.
While it often takes the Honda Pilot about 15 years to succumb to rust, Flex's start rusting about two years after their manufacture date. Yet again, the Honda Pilot wins over the Ford Flex in gas mileage.
Whereas the Ford Flex may offer you only 18 miles per gallon of fuel, the Pilot can take you 5 miles longer.
Even though Ford Flex is undeniably very durable, they offer a rather low fuel economy in comparison.
Is Ford Flex Reliable?
The 2019 Ford Flex, its most recent model year, only earned a score of 2.5 out of 5 in reliability in J.D. Power's reliability rating.
Meanwhile, the Ford Flex is quite expensive to maintain. Maintenance on most similar-sized SUVs probably won't cost more than $573.
However, you'll likely have to pay about $715 for yearly maintenance on your Flex.
In addition, they offer a low fuel economy compared to similar SUVs. For instance, the Honda Pilot offers an average of 23mpg.
On the other hand, the Ford Flex may only last 18 miles on one gallon of fuel.
There are still several benefits you'll enjoy if you buy a Ford Flex:
The vehicle combines the utility of a minivan with the sportiness of contemporary SUVs.
It delivers exceptional visibility, a comfortable cabin, and best-in-class entertainment systems.
The Best and Worst Years of Ford Flex
Customer feedback shows that 2013 is the worst model year for the Ford Flex.
This model year had the highest amount of negative reviews varying from expensive repairs to low fuel economy.
Also, users complained that the signal light for 'door ajar' wouldn't go off even when they shut the doors.
The 2019 Ford Flex is the best model year. It offers larger seats, improved handling, and more powerful engines.
It comes with a glass roof for better all-around visibility, and the interior is plush.
Nevertheless, 2019 Flex owners fault the model year on its low gas mileage.
What About Recalls for These Model Years?
Ford has recalled the Flex 10 times during its 10-year production run.
The company recalled some 2013 Ford Flex to fix a manufacturing defect in its fuel tanks.
Because of this issue, fuel may leak from the tanks, and cause fire accidents.
A few 2019 Ford Flex also received recalls from the Ford Motor Company. The company had doubts that their power supply cables were attached correctly.
If this problem is not fixed, owners may be at the risk of a fire.
Here is a breakdown of the recalls, according to the model years:
| | |
| --- | --- |
| Model Year | No. Of Recalls |
| 2013 | 5 |
| 2014 | 3 |
| 2015 | 2 |
| 2011 | 2 |
| 2012 | 2 |
| 2009 | 1 |
| 2010 | 1 |
| 2016 | 1 |
| 2017 | 1 |
| 2019 | 1 |
Ford Flex Model Year List
Ford released the Flex in 2009, and production ended in 2019.
While the vehicle is still on sale, the units at dealerships are leftovers from the 2019 production.
Here is a list of the model years of the Ford Flex:
2009 Ford Flex
2010 Ford Flex
2011 Ford Flex
2012 Ford Flex
2013 Ford Flex
2014 Ford Flex
2015 Ford Flex
2016 Ford Flex
2017 Ford Flex
2018 Ford Flex
2019 Ford Flex
Is Ford Flex Expensive to Maintain?
Yes, they are. Your typical midsize SUV only costs $573 yearly to maintain, but Ford Flexes often require $715 for annual maintenance.
How Long Do Brakes Last?
The average service life for Ford Flex brakes is 30,000 miles.
Your brakes may not get to last that long if you stomp on the brake pads too often.
New brakes are priced at $136-$196.
How Long Do Batteries Last?
Usually, Ford Flex batteries quit after 4-7 years of usage.
If you switch off all signal lights when you leave your car, you can extend the service life of your batteries.
$199 should get you a new battery.
How Long Do Tires Last?
Since the Ford Flex is heavy, its original tires will most likely wear out after 40,000 miles.
When you need a replacement, get Bridgestone Dueler or Hankook DynaPro tires.
Both tires are tough and can take the weight of the Flex.
With $150, you can purchase either of them.
How Long Do Transmissions Last?
The service life of Ford Flex transmission ranges from 130,000-180,000 miles.
Keep an eye on your transmission for leakage if you want them to last very long.
How Long Do Spark Plugs Last?
Most Ford Flexes use iridium spark plugs, and they are usually good for 100,000 miles.
What Is the Insurance Cost of Ford Flex?
On average, it costs about $2,052 yearly to insure a Ford Flex.
Nevertheless, your insurance may increase or decrease depending on your age, gender, or mileage.
Tips to Prolong the Life of your Car
Here are ways to optimize your Ford Flex for improved longevity:
Pay regular visits to the technician.  That way, you will detect faults in your car before they escalate.
Park your car in a dry, well-ventilated garage when it is not in use. If you do this, you can delay rust on your Flex. It is imperative that you do this during the winter, as vehicles are more likely to rust in cold weather.
Ensure you give your Flex a thorough wash to remove foreign materials that may make your SUV rust faster.
Check and refill your fluids when necessary.
Remember to rotate your tires when you take your car for servicing at the technicians.
Avoid stomping on your brake pads as much as you can.
Drive carefully.
Start your car every day, even when you have no intention of using it on a particular day. This practice will extend the service life of your batteries.
Repair car parts as soon as they develop faults.
When you need to replace worn parts, get quality spares.
References:
Was this article helpful?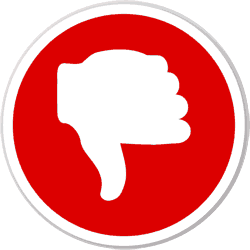 Did you find wrong information or was something missing?
We would love to hear your thoughts! (PS: We read ALL feedback)