There are several types of tires for different vehicles, terrains and applications.
One such tire is the flat-run tire, which can support a vehicle's weight for a considerable distance after a puncture.
If you're wondering whether to buy these tires for your car, we answer questions about flat-run tires in this article.
What are flat-run tires?
Flat-run tires, as the name implies, are tires that enable you to drive after a puncture till you reach a safe destination to change your damaged tire. 
Flat-run tires are becoming popular, and most automakers have placed them in new automobiles. 
These tires were first introduced into the market in the mid-1980s. Since then, there has been an exponential increase in their demand. 
For more information, read about what are run-flat tires.
How are flat-run tires different?
The difference between flat-run tires and conventional tires is that flat-run tires can travel up to 50 miles at about 50 mph while punctured.
Once punctured, these tires lose air slowly and allow you to drive to a safe location, like an auto shop or tire seller, to change the affected one. 
What are flat-run tires good for?
Flat-run tires are excellent for avoiding getting stranded.
With flat-run tires, you can drive your car safely to a place where you can repair the puncture.
If you're in a dangerous place, having run flat tires after suffering a puncture can make a difference between life and death.
For more information, read our article about whether run-flat tires really make a difference. 
What are the types of run-flat tire systems?
There are two main types of run-flat tire systems: the support ring system and the self-supporting system. 
In self-supporting run-flat tire systems, the tire features will support the sidewall structure when there is air loss. 
Support ring run-flat tire system utilizes hard rubber to support the vehicle's weight whenever there is a loss of air. 
However, it is essential to note that automobiles with a Tire Pressure Monitoring System [TPMS] can use these tires.
You will receive a Tire Pressure Monitoring System notification when one of your tires loses pressure. 
Pros of using flat-run tires
Here are some advantages of using flat-run tires:
Prevents you from parking in dangerous spots
Flat-run tires are better than conventional tires because you do not have to change your tire in hazardous locations.
When you drive on traditional tires, you have to choose between towing your vehicle and replacing the affected tire. 
Offers stability
Flat-run tires are renowned for providing more stability than traditional tires in case of a puncture.
Flat-run tires provide more support for automobiles when there is an air loss in the tires, allowing you to make it to a location where you can repair the defect.
Get notification from TPMS
Tire Pressure Monitoring System is a feature that notifies you when driving on an under-inflated or over-inflated tire.
It is a unique safety feature that has endeared more consumers to flat-run vehicles. Flat-run tires align appropriately with the Tire Pressure Monitoring System. 
Ability to drive on a flat tire
You can still drive up to 50 miles even if the entire air has gone from the tire.
Driving on flat-run tires will prevent you from changing your tires on a busy highway, in the cold, while it is raining, or in a lonely area. 
Drivers may have to reduce their speed to 50 mph to achieve the maximum range.
However, you can follow the manual of the automaker to know the precise figures for each tire and vehicle application. 
Increased trunk space
When you use flat-run tires, you enjoy more room in your vehicle's trunk space. As you are aware, cars that use conventional tires have spare tires that take up space in their cargo area. 
Lower vehicle weight
When the spare wheel and tire repair tools are removed, the weight of the automobile will reduce. Reduced weight can provide fuel efficiency benefits.
Cons of run-flat tires
Here are some disadvantages of run-flat tires:
Eliminates spare tires
Most automobiles with run-flat tires do not use a spare wheel and tire.
They do not have tire repair tools such as jack and other items for changing tires.
This can be a disadvantage if you exceed the maximum limit of the run-flat tire and can't find a repair shop.
Increased tread wear
According to a survey by J.D. Power, drivers who use run-flat tires replace their tires an average of 6,000 miles earlier than other car owners who drive on traditional tires.
Some experts even argued that most tire manufacturers place a soft tread compound on run-flat tires to defy the hard ride. This is believed to reduce the lifespan of run-flat tires significantly. 
Inability to detect low air pressure manually
You cannot detect low air pressure without a tire pressure monitoring system
The sidewalls do not swell whenever the air pressure is low.
That is why having an effective tire pressure monitoring system is required to check your tire pressure regularly.  
Possibility of blowouts
Drivers are advised to take note of warnings to prevent blowouts of run-flat tires.
If you drive beyond the zero-pressure range or above the speed limitation, it can lead to the breakdown of the tires. 
Delivers a rougher ride
Flat-run tires have stiff sidewalls that make the ride rougher. However, some manufacturers tune the suspension to compensate for the harsh ride. 
Expensive to replace
Flat-run tires are not cheap to replace. Location and type determine their prices, and you will likely pay around $200-$500 for each run-flat tire. 
Hard to Repair
Repair of most run-flat tires is quite impossible, which is why they are often replaced in pairs. 
They are scarce
Do not expect to enter a store and see run-flat tires on their shelves. You can purchase flat-run tires in malls located in big cities, but they may not be easily seen in small towns. 
What vehicle should use flat-run tires?
Vehicles that use a tire pressure monitoring system should use flat-run tires. 
The Tire Pressure Monitoring System informs the driver of a decrease in air pressure. 
Most new passenger cars since 2008 are known to have this feature. You can find flat-run tires on popular car models such as Cadillac, Mercedes Benz, Mini, and BMW.
Please also read our article about how long run-flat tires last.
Is it recommended to use flat-run tires?
We recommend using flat-run tires if your car came with them originally.
These tires are often the default equipment for many performance-oriented vehicles and luxury cars.
Before you can use run-flat tires, your car requires a TPMS and the appropriate wheels.
If your car didn't come with run-flats from the factory, you'll have to change your regular tires and wheels.
Because of their low height, run-flat tires are going to reduce your vehicle's ground clearance and may even affect your suspension, which may not be tuned for performance tires.
Before deciding to install run-flat tires on your car, ask a professional who's literate in your car model year and make for advice so you don't waste your money. 
What are the most-popular flat-run tire brands?
Here are some popular flat-run tire brands:
Dunlop

Firestone

Goodyear

Kumho

Bridgestone

Continental

Hankook

Michelin

Accelera

Atturo

Giti

Goodride

Lexani

Member

Momo

Nokian

Nankang

Pirelli

Bridgestone for Mercedes Benz
Examples of Reputable Flat-Run Tires
The following are examples of reputable flat-run tires:
1. Bridgestone DriveGuard
Bridgestone is one of the most popular tire brands in the world and manufactures flat-run tires. 
For instance, in the mid-1980s, Porsche selected Bridgestone to produce run-flat tires for its supercar. 
This reputable Japanese tire manufacturer has produced over three million run-flat tires. 
The Bridgestone DriveGuard Plus is the most recent in the list of flat-run tires. It replaced the renowned DriveGuard in April 2022 and can drive up to 50 miles at 50 mph with zero air pressure. 
2. Continental ProContact GX SSR
This tire performs excellently on light snow and offers solid traction. With the Continental ProContact GX SSR, you enjoy better handling and dry traction. 
Continental did an excellent job reducing tread noise, but driving on these tires is not as smooth as driving on Bridgestone DriveGuard. 
3. Michelin Primacy MXM4 ZP
If you are looking for extra traction on snow-covered pathways, you can trust the energetic Michelin Primacy MXM4 ZP. 
It is a better alternative than DriveGuard regarding handling and traction. The Michelin Primacy MXM4 ZP is an incredible choice for all seasons.  
You are assured of balanced handling with this tire, and the stopping distances are among the shortest in the class. 
If you want a tire that performs well on dry and wet roads, this is a perfect choice that offers responsive steering. 
Though the ride is rigid, you do not have to worry about noise while driving on the highway. 
4. Michelin Pilot Sport All Season 4 ZP
Michelin has an enviable reputation for manufacturing high-performance tires suitable for all seasons. 
Either flat-run or regular tires, you are assured of longevity and performance. Flat-run tires are quick to respond, which is an incredible choice for car owners. 
The Michelin Pilot Sport All Season 4 ZP is perfect for wet seasons and has excellent features such as safe handling, incomparable braking and traction. 
5. Pirelli Scorpion Ice & Snow Run Flat
This unique tire is excellent for snowy roads, and its dry and wet braking and handling attributes are some of its advantages. 
6. Pirelli Cinturato P7 All Season Run Flat
The Pirelli Cinturato P7 is an excellent tire in all aspects. It offers precise and quick steering, coupled with high levels of traction and grip on dry and snowy pathways. 
The Pirelli Cinturato P7 All Season Run Flat has a competitive edge over other tire brands because of its solid traction and smooth quality. 
7. Bridgestone Potenza S007A RFT
The Bridgestone Potenza S007A RFT offers excellent traction and incredible handling. 
The tire offers convenience and comfort for you and is reliable on dry and wet surfaces. 
8. Bridgestone Blizzak LM001 RFT
The Bridgestone Blizzak LM 001 RFT is perfect for all seasons. As a performance tire, it offers you excellent traction and quick response. 
With this tire, you can have a smooth ride on snowy and dry roads. It also helps you maintain a firm grip on dry surfaces. 
Sources
Run Flat Tires Pros and Cons | U.S. News
Absolutely Everything You Need to Know About Run Flat Tires | Popular Mechanics
Was this article helpful?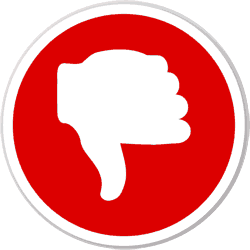 Did you find wrong information or was something missing?
We would love to hear your thoughts! (PS: We read ALL feedback)