The automotive industry is in the midst of an evolution. Motor vehicles with electric drive systems are outpacing conventional gasoline models in terms of demand and affordability.
As a result, many manufacturers, either new or established, are planning to cater to the market for electric pickup trucks. These four-wheelers are often hailed as efficient all-rounders, off-road adventure vehicles, and even resourceful haulers.
Here are 9 popular electric pickups with the best range.
1- Rivian R1T
Rivian is an American auto manufacturer that is ready to compete with other electric trucks.
It launched the first model of R1T in 2018. The truck is primarily responsible for kicking off the rivalry between electric pickups, as it prompted the other manufacturers to launch their respective plans for this segment.
Rivian has delivered its promise of the most robust electric pickup in the market.
The R1T has a 300-plus mile range, and four motors connecting each independent wheel, making it an AWD (all-wheel-drive) automobile. It offers stunning acceleration performance for a large vehicle and offers a towing capability of approximately 11000 lbs.
Additionally, 0-60 times in just three and a half seconds. Combine that with an astounding amount of inbuilt storage that can be utilized as a bed or a camping kitchen.
The R1T is now available in the United States, with prices starting at $67,500. Also, find out if Rivians are faster than Teslas.
2- Ford F-150 Lightning
Ford is a well-known brand in the pickup truck industry. The company has also jumped into the electric pickup segment by making the Ford F-150 Lightning.
It has standard all-wheel drive thanks to an electric motor and is powered by a basic 98 kWh battery pack, which gives it 426 horsepower and 230 miles of range.
There is an option for the larger battery pack of 131 kWh, which gives a peak power output of 563 horses, and the driving range increases to a whopping 320 miles. The inside of the F-150 Lightning is similar to that of the F-150, with just a few important changes, such as an extra-large touchscreen and a big cargo space.
The electric pickup has a towing capacity of 10,000 pounds, although that can only be achieved with an additional battery. Standard battery types have a capacity of 7700 lbs.
The Ford F-150 Lightning electric pickup truck has a starting price of $41,769.
There are also pricier XLT, Lariat, and Platinum trims available.
3- Tesla Cybertruck
Tesla has designed one of the most distinctive pickup trucks that everyone has got their eyes on. The Cybertruck has an oddly specific shape and a DeLorean-Esque steel exterior.
It's also scratchproof, dent-proof, and supposedly bulletproof.
Nevertheless, Tesla has claimed that the Cybertruck has a towing capacity of up to 14,000 pounds and a driving range of more than 500 miles on a single charge.
With these statistics, the Cybertruck will be more competent than any other electric vehicle on the market.
The Cybertruck also offers outstanding performance claims, including a zero-to-60-mph time of fewer than three seconds and a flexible suspension providing up to 16 inches of ground clearance.
Tesla is keen on delivering something extraordinary with its electric pickup line. The company focuses on producing a Cybertruck that is more efficient off-road than a Jeep, faster than a Ferrari, and stronger than any of the greatest pickups.
The plan was to launch the Cybertruck in 2022, but Tesla pulled the Cybertruck's production timeline from its website. It is expected to be released in the upcoming years.
The Cybertruck will come in three distinct variants, each with a specific number of electric motors, and each motor provides increased towing capacity, faster speed, and a competitive range. The price of the standard Cybertruck is around $40,000.
4- GMC Hummer
General Motors' Hummer brand, which was dropped in 2010, has made a return for 2022. The GM Hummer will be working as a sub-brand in the all-electric segment.
The new electric pickup, the GMC Hummer EV, is a powerhouse. It can deliver up to 1000 horsepower from its hefty powertrain and has three electric motors that provide a range of 329 miles per charge. 0-60mph can be reached in only three seconds.
The GMC Hummer EV also has detachable top panels, a flexible suspension, and a creative steering mechanism that allows it to move sideways, which means the pickup has the ability to drive diagonally.
It can tow up to 7,500 pounds, which is quite less than other competitors on the market, and can provide 100 miles of range in just 11 minutes thanks to its 800-volt battery architecture.
The starting price of a GMC Hummer EV pickup is $111,000.
5- Chevrolet Silverado EV
Ford's F-150 Lightning shares many parts with its gas-powered variant, and that is what most expect from its electric lineup. However, the Silverado EV is hardly a replica of the Silverado 1500.
The Silverado EV has a lot to offer, including a powerful lithium cell battery that provides the electric truck with a range of 400 miles on a single charge.
It is also equipped with a dual-motor drive system that produces 780 pound-feet of torque and 664 horsepower. Besides that, it has a payload capacity of 1300 pounds and a towing range of 10,000 pounds.
The most distinguishing feature is its bi-directional charging, which allows the truck to charge another electric vehicle if needed. The tailgate also assists in increasing the cargo capacity.
It will have WT, Trailboss, and RST trims.
It is expected that the sales might begin in 2023 with a starting price of $42,000.
6- Nikola Badger
It is surprising that two electric pickup truck businesses are titled after the great historical physicist Nikola Tesla. Perhaps the most noteworthy thing is that both brands have outstanding electric vehicles on the way in the coming years.
The Nikola Badger brand has been in the news for a while but it is ready for an October release this year.
The company claims that the Nikola Badger electric pickup will have a range of 600 miles on a single charge, an 8000-pound towing capacity.
These statistics are quite promising, and the range can even beat the Tesla Cybertruck. This places the Nikola Badger on top in the electric pickup segment, which may drive competitors to boost the game.
The release of this electric truck is not confirmed but the standard variant of the 300-mile range will have a price of around $60,000 and the 600-mile variant will be priced at around $80,000.
7- Atlis XT
The Atlis XT was unveiled in early 2019, following the Rivian in terms of an electric pickup truck.
Despite not having a functioning product yet, the maker has promised several outstanding features and capabilities.
Atlis XT will have a four-wheel-drive electric motor system, regenerative braking system, and independent suspension. Moreover, the electric pickup has an active life of one million miles.
The range is 500 miles per charge with a maximum speed of 120 mph. The 0-60 time is less than a minute and has a towing capacity of 20,000 pounds.
However, there are other variants that can only go 300 and 400 miles. If Atlis keeps all of its commitments, this might be one of the deadliest electric pickup trucks on the market.
The starting price is $45,000 for a 300-mile range, and the 500-mile range would be around $70,000, totally assembled in the United States.
8- Lordstown Endurance
Lordstown was taking $1000 booking orders for Endurance. The details of the electric pickup truck have already been revealed.
The range of the electric pickup will be more than 250 miles with a battery pack of 109 kWh. It also offers a strong towing capacity of around 7500 pounds.
The electric pickup is expected to be released in early 2023 with a starting price of $65,500.
9- Canoo Pickup
A California-based start-up wowed us in 2019 with its innovative microbus, and now it is ready to impress us with the Canoo pickup.
The Canoo pickup has a six-foot truck bed and offers a two-foot extension by pulling it out. There is plenty of storage at the front, which can help in holding tools, and a worktable with electrical connection availability.
Canoo also claimed that the electric truck would have two variants with dual or rear motors, offering a torque of 600bhp and 500bhp. The cargo capacity would be more than 1800 lbs and the driving range would be 200 miles on a single charge.
The first deliveries of the truck are in 2023, and the starting price is around $35,000.
Final Thoughts
Considering the popularity of EVs in the U.S, it's not surprising that manufacturers are now focusing on electric pickup trucks.
Along with generating no pollutants while driving, electric pickups have plenty of torque, which enables them to move loads. Almost all of the electric pickups discussed above take advantage of this to provide exceptional performance and capability.
Electric pickup motors are also much quieter than traditional diesel and gasoline engines, which contributes to their refinement. Their maintenance and operation are also cheaper.
Although some of these electric pickups are very efficient and some are extremely costly, the variety of electric pickups coming up in the future will meet the budget of many customers.
Was this article helpful?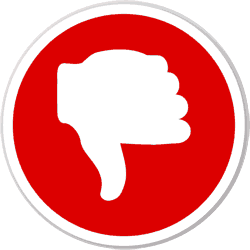 Did you find wrong information or was something missing?
We would love to hear your thoughts! (PS: We read ALL feedback)