The V4 is Ducati's first mass production of a superbike with a four-cylinder engine.
The dream rose from the 2015 MotoGP racing engine. What came out of it was Ducati's attempt to create a balanced, enjoyable, and interesting superbike with a durable engine
Being the first of its kind, the Ducati V4 had some kinks to work out, and some of these kinks initiated a recall.
We're here to discuss the four common problems with the Ducati V4 and how owners and manufacturers have handled them.
Let's rip right into it!
1) Clutch Fade Problems
One of the most widespread complaints in the Ducati V4 community is in regards to a clutch fade.
A clutch fade is a fancy term that refers to the build-up of heat in your clutch plates, resulting in a loss of power.
Generally, like a brake fade, a clutch fade is the result of glazing.
Clutch Glazing
The clutch is just a rotating disc that is forced against the face of the flywheel.
The heat generated by the friction can cause "glazing."
Glazing refers to the surfaces being leveled by the high friction heat. Smooth surfaces can't grip like they're supposed to.
If the heat level crosses the critical level, the clutch will not be able to function like it's intended to, as your friction suffers.
There is a subtle forward acceleration present at all times on a motorcycle. When there's a problem with the clutch, the forward acceleration experiences a loss of power.
As a result, the V4 doesn't move ahead when you drop into first gear and release the clutch, even when the RPMs increase. Riding your bike in this condition can become difficult as gear changes become much more difficult with a fading clutch.
Glazing produces a foul, burning-metal order.
Owners of the Ducative V4 will also likely notice the clutch fade from the noise the motorcycle makes while riding.
It may start as a faint sound and grow louder within days, or it may be a chattering noise you'd notice every time you ride.
Depending on how hard you are on your clutch and how long you have used your bike, you will notice when the clutch begins to wear or slip.
If a clutch fade starts happening, it's suggested to bleed the clutch. Eventually, though, once glazing occurs, the clutch plates are going to need to be replaced.
2) Faulty Fuel System
In 2018, Ducati began a recall of its Panigale V4 range, and by 2019, 445 motorcycles in Australia and 1,880 in North America.
The reason for the recall was a fuel leak. The V4 was experiencing problems related to its fueling system.
The V4's fuel tank had a defective ventilation system.
Pressure in the tank was causing fuel to spray out from the tank— a dangerous incidence.
The fuel capping system is meant to prevent your motorcycle from emitting harmful hydrocarbons.
However, if the fuel tank ventilation system is faulty, generating a strong vacuum inside the tank will begin to collapse. The fuel tank ventilation system is also responsible for providing air to the fuel tank.
Owners and mechanics eventually discovered that the fuel cap on the Ducati V4 was faulty. The fuel filler cap of most motorcycles should click once they are locked.
The faulty caps weren't clicking shut, sometimes popping back open.
If you smell fuel emitting from your bike excessively, something isn't right.
If you've experienced any of the aforementioned symptoms, especially if your bike was manufactured between 2017 and 2019, contact your local Ducati dealership immediately and have them run your VIN.
There's a chance your bike has been recalled and never made it in for the fuel system upgrade.
3) Throttle Response Problems
This is a less popular complaint and really refers to riders having trouble adjusting to a throttle lag at low RPMs.
Instead of a throttle cable, the Ducati V4 has a ride-by-wire that controls acceleration via communication with the bike's CPU.
The lag they refer to often refers to emissions control. Its ECU controls intake airflow at low RPMs, regulating fueling at the expense of engine performance.
There's a theory among Ducati V4 owners that the ECU mapping is refreshed once the break-in point is reached and the lag goes away. Still, Ducati has never made an official statement confirming nor denying this.
At this end of the day, this is a race-inspired superbike made for the track; its  MotoGP tech is designed for high speeds, not for daily driving around town.
Fueling at low engine speeds seems rough, and maintaining RPMs on the freeway is difficult due to engine surges. Again, this is a racer, not a town bike.
Another theory is that the engine mapping isn't suitable for America's oxygenated fuel. If this is the case, Ducati would have to write an Upgraded map for the CPU.
4) Timing Chain Defect
As essential as the timing chain is, it is subject to wear and tear.
If your vehicle's timing chain wears out, it will result in inaccurate engine timing.
Your motorcycle will give some warning signals when the timing chain becomes worn.
Here are some signs you should take note of:
You may notice metal pieces that can break off the chain and find their way into your oil pan during your oil change.
Your motorcycle engine may likely not start or fail during a ride if the chain is broken. A broken timing chain will not even have enough compression to start the engine.
Riding on a damaged timing chain gets rough; when the timing chain becomes loose, it shakes and rattles.
Consequently, timing chain defect in Ducati V4 led to a recall of 1,502 Ducati Panigale V4, V4 S, and V4 SP motorcycles between 2018 and 2019. Ducati instructed dealers to tighten the tensioner bolts of the timing chain. However, not all of the bikes were likely able to get recalled.
If your bike falls in that category, or if you've experienced symptoms of a defective timing chain, contact your local Ducati dealer and check your VIN to make sure your chain has been adjusted accordingly.
General Pros and Con for the Ducati V4
Ducati aims to create bikes that will be the greatest superbike series contender with its V4 series.
Ducati has a name that is associated with motorbikes from Italy.
Typically, most bikes have both advantages and disadvantages, which is also true for the Ducati V4.
Let's look at some of the pros and cons of the Ducati V4 series.
Pros:
Ducati V4 is an engineering marvel built for speed. The V4 has fewer vibrations, and carving corners on the V4 are much easier than previous Ducati bikes. The rider's sitting position is high enough to encourage cornering.
The machine is also fitted with larger side vents for better cooling. The horsepower on the V4 also adds to its elegance and speed.
The Cockpit is built with a higher screen to represent a stern-looking bike. However, it houses easy-to-understand controls.
The Ducati V4 has an elegant style, quality, impeccable paint finish, and dynamic switchgear fit.
For a machine of its caliber, you'd expect Ducati V4 to be pricey. However, the V4 is relatively affordable.
Cons:
Clutch Fade
Faulty Fuel System
Defective Timing Chain
What Do the Reviews Say about Ducati V4?
All three series of the Ducati V4 come with the same safety features.
These safety measures will keep a rider with minimum skills safe as he expands his riding experience.
They include:
Engine Brake Control,
Ducati Traction Control,
Slide Control,
Power Modes,
Wheelie Control,
and Riding Modes.
Although the Ducati V4 is a 'four-banger,' its exhaust still sounds similar to a twin. This is because there is little or no delay when the cylinders are ignited with the banks. This makes the motorcycle super fast.
The V4 is fitted With a Desmosedici Stradale 90° V4 engine. This engine powers it up with '91.5 pound-feet of torque at 10,000 rpm and a whopping 214 horsepower at 13,000 rpm', according to Topspeed.com.
There is also the option of the Speciale race kit that can give up to 226 horsepower.
Unlike its older model, Ducati had a departure from the norm with the V4. Instead of continuing its V-twin engine line, Ducati introduced the V4 engine.
While the V4 is still slightly similar to its predecessors, its Akrapovic exhaust gives it a dynamic feel.
Creating a redesign on its engines makes the V4 easy to steer. It is also designed to cancel some of the wheels' autogyro effects, making it more agile. The dashboard of the V4 is easy to read, and the user interface is designed to aid the rider.
Adding to the aesthetics of the V4, Ducati added a MotoGP-inspired paint scheme to the series. At race pace, the poser is tractable and controllable. The reverse-rotating crank responds to directional changes.
However, Cycleworld.com noted that since the debut of the V4 in 2018, Ducati had experienced a lot of recall. They revealed that Ducati had to address a lot of complaints related to the 2018 model. These problems ranged from complaints on the brakes, engine suspension, electrical, and fuel systems.
[Source: Cycleworld.com]
Resale Value of the Ducati V4
The Ducati V4 was just recently launched in 2018, so its resale value would likely be on the high side.
Also, considering its recall factor, it may or may not be easy to resell.
So, here's an estimated resale value list for the Ducati V4. Kindly note that they are estimates and could change based on the reseller:
| | | | |
| --- | --- | --- | --- |
| Bike Model    | Year | Mileage mph  (km/h) | Price ($) |
| Ducati Panigale V4 | 2018 | 5.6 (9) | 28,995 |
| Ducati Panigale V4 | 2018 | 9.3 (15) | 25,495 |
| Ducati Panigale V4 | 2018 | 222 (357) | 24,137 |
| Ducati V4 S | 2018 | 0.6 (1) | 22,245 |
| Ducati V4 S | 2018 | 6.2 (10) | 21,495 |
| Ducati V4 S | 2018 | 314 (505) | 17,995 |
| Ducati V4 Speciale | 2018 | 2361 (3,800) | 32,900 |
Final Thoughts:
The Ducati V4 launched the era of trusted V4 engines.
Although it has experienced a rough start since its launch, the V4 is still a motorcycle crafted for aesthetics and speed.
It is crucial as a bike owner that you pay close attention to your bikes.
When faults are noticed early, it is easy to fix them at the nearest auto repairs or send them back to the manufacturer.
Was this article helpful?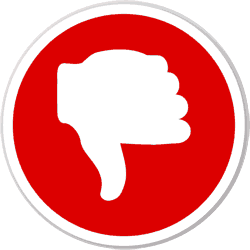 Did you find wrong information or was something missing?
We would love to hear your thoughts! (PS: We read ALL feedback)
ⓘ  The information in this article is based on data from National Highway Traffic Safety Administration (NHTSA) recall reports, consumer complaints submitted to the NHTSA, reliability ratings from J.D. Power, auto review and rating sites such as Edmunds, specialist forums, etc. We analyzed this data to provide insights into the best and worst years for these vehicle models.
---