Porsches are favorites of speed freaks and lovers of high-performance cars. But despite the class-leading engineering and wantonly luxurious interiors of these cars, they are notoriously space constrained.
This makes many Porsche automobiles unsuitable for families. In this article, we look at Porsche vehicles that have backseats.
Do Porsches have backseats?
Porsche models such as the Macan, 911, and Cayenne have backseats that allow you to carry up to five passengers. However, models like the Cayman and Boxster lack backseats. Usually, passenger seats are secondary to performance, but the brand now has family-friendly rides.
| | |
| --- | --- |
| Porsche Model | Backseats? |
| Macan | Yes |
| Panamera | Yes |
| Cayenne | Yes |
| 718 Cayman | No |
| 911 Carrera | Yes |
| 911 Turbo | Yes |
| Porsche Boxster | No |
Do Any Porsches Allow For Third-Row Seating?
Presently, no Porsche model can seat more than five passengers, i.e. they do not offer third-row seating. This will surely disappoint car buyers who intend to use their new Porsche as a family vehicle.
But the Porsche is first a sports car before anything else. And like other sports cars, it is built with an emphasis on performance, not practicality.
Do Any Porsches Allow For Third-Row Seating?
Models like the Cayman and Boxster have limited interior space and offer only one row of seating for occupants. Bigger models like the Cayenne and Macan perform better as they both offer two-row seating for passengers.
In this section, we look at the space you can get from different Porsche models.
Porsche Macan
The Macan features heated, power-adjustable, and comfy front seats that guarantee maximum driver comfort on long rides. In contrast, the rear of the Macan has less space, especially when compared to what other competitors offer.
While back seats are heated and covered with leather for maximum comfort, the meager legroom and headroom available for occupants can discourage buyers.
Porsche says the Macan can "comfortably" seat five people, but different reviews reveal that tall passengers will find it hard to sit in the backseat. Even average-sized adults will find the rear quarters cramped and uncomfortable.
Rival models such as the Mercedes Benz GLC-Class, Range Rover Velar, Audi Q5, and Alfa Romeo Stelvio all offer better in terms of space for backseat occupants.
Porsche Cayenne
In designing the Cayenne, Porsche ditched the small-sized designs used for its sports cars.
Instead, it opted to adopt the big-body designs associated with SUVs.
The Cayenne's enormous size allows it to offer more in terms of space for both the driver and occupants.
The rear seats are generally comfortable and offer plenty of headroom and legroom for occupants. Unlike the smaller Macan, the Cayenne's back seats have enough space to accommodate even the tallest passengers.
Porsche 911
In theory, all 911 models (except the GT3 models) can seat four passengers comfortably.
In practice, though, this is not the case.
The back seats offer minimal knee and legroom that can make seating in the rear of a 911 a painful experience.
Besides a lack of legroom, the roof of the 911 slopes downwards from the front, cutting into the headroom available to occupants of the backseats. Realistically, the backseats on any Porsche 911 model are better off being used for seating children (you can install an ISOfix child seat for this) or young adults.
However, the 911 still stacks up well against its rivals in terms of rear space offered. At least, the rear seats can seat kids or move shopping cargo.
Rivals such as the Jaguar F-Type, BMW i8, Aston Martin Vantage are strict two-seaters with no rear seats.
Are Porsches Good Cars for Families?
For years, Porsche's claim to fame was its ability to create some of the best sports cars in the world. Thrill-seekers and racecar drivers preferred Porsche models as they offered speed and handling, which allowed them to put up record-breaking speeds. Other Porsche fanatics adored the Porsche for its exquisite body design and refined look that was a source of prestige for owners.
However, the star of the millennium saw Porsche take a new direction. Porsche execs took on the family car market by creating a vehicle that would combine sports car-like performance and the functionality/practicality associated with family cars. The result? The Cayenne, which was released in 2002.
Here are few examples on out article that explains about Are Porsches Automatic & Manual?
The Cayenne was Porsche's first-ever 4×4 SUV and the first Porsche model to be tagged as a family car. While Porsche purists have expressed displeasure at the company's new direction, it has released two more vehicles based on the same idea of combining performance with functionality.
They are:
Porsche Panamera: A four-door sedan that offers plenty of cargo space, a spacious interior, and a potpourri of tech features. Rated one of the best family cars by sites such as Edmunds.com and Caranddriver.com
Porsche Macan: The Macan is a compact car that offers all that the Cayenne offers in a smaller package. Combining Porsche-Esque performance with real-world functionality, the Macan is a real all-rounder that will satisfy most, if not all, of your automotive needs.
If you want a dependable family car that offers both performance and practicality, you should consider getting any of the Porsche models discussed in the preceding paragraphs.
But why go for such atrociously expensive family vehicle, you may ask? Well, here are some reasons you should:
Stellar Safety Features
Before anything else, passenger safety should play a big role in the selection of a family car. Once your family is on board, safety is no longer just one of the many concerns; it becomes the main priority.
Porsche models are big on passenger safety and have a slew of high-tech features designed to protect occupants throughout the journey. Some of these safety features are:
Automatic Braking System
Forward-collision Warning
Lane Departure Warning
Front and Rear Parking Sensors
Rear View Cameras
Spacious Interior
One thing you should consider before buying a family car is the interior space. You will need a vehicle that can comfortably seat all members of the family with minimal discomfort.
A car like the Porsche Cayenne has a wide cabin that provides considerable headroom and legroom for both front-seat and back seat occupants.
In addition, most Porsche models come with backseats that can be used for a variety of purposes.
Even smaller sports car models like the Porsche 911 have rear seats that can seat the children comfortably, a feature that is not present on rival cars.
Cargo Space
When you have a large family, you want a car with the cargo space to keep all your stuff at once.
Whether it is room for school bags on the morning drive to school or storage for camping equipment for the next outdoor adventure, you will need a lot of space in your car at different times.
Besides having expansive boots that can store most of your items, Porsche cars come with the "folding rear seat" feature that allows you to fold the rear seats to increase cargo space.
Impressive Infotainment System
Nowadays, your kids need more than toys to keep them occupied on the trip.
If you want to avoid situations where your kids distract you from driving (which is dangerous), it is better if you have built-in infotainment features that will intrigue and entertain them for the entire trip.
These Porsche models have interactive touchscreen infotainment systems that offer everything from Apple CarPlay and Android Auto integration to internet connectivity.
More importantly, they also feature Bluetooth connectivity, which means your kids can play their favorite tunes via the car's speakers.
Can You Put Baby Car Seats In Porsches?
Baby car seats, also called booster seats, are designed to protect children from death or significant injury during a collision.
While the car owner is to buy and install the baby car seat, the manufacturer is required to integrate it into the vehicle's design by providing anchors and ensuring seatbelt compatibility.
Newer Porsche models like the Macan, Cayenne, and Panamera come with baby car seat compatibility and feature LATCH (Lower Anchorage and Tether for Children) connectors that allow you to secure the baby car seat safety.
Older models like the classic 911 also allow you to install baby car seats, a detail that will delight 911 owners who do not want to sacrifice child safety for performance.
How to Choose a Car Seat For Your Porsche
Here are things to consider when shopping for a car seat for your child:
Choose A Tested And Approved Car Seat
There are two regulations for testing car seats, including the ECE R44 and the UNR 129-Size. You want to choose car seats approved under either of these testing conventions.
ECE R44 ensures car seats pass forward-facing and rear-facing collision tests while the UNR 129 tests for side-impact and the most current maximum set requirements.
Age And Height Appropriate
Buy a car seat appropriate for her age and height. There is the baby car seat ideal for newborns to 12-month-old children. You can use toddler car seats for children of that category and high back booster seats for older kids.
Secure Installation
You want to buy a car seat that is easy to use and secure to your vehicle. Most manufacturers provide ISOfix fixings for this, but make sure the car seat model you buy is compatible.
Comfort And Safety
Get a car seat that will guarantee your child's comfort and safety. Check for adjustable height, reclining position, and impact protection.
Side impact protection is important when choosing car seats. You want a model that complies with the highest UNR 129 regulations, preferably one with adaptive side impact protection.
Abundant Legroom
When shopping for a car seat, go for models that offer plenty of legroom. More leg space means longer usage. Buy a car seat with an adjustable legroom so you can continue using it even when your child is older.
Types Of Car Seats
Here are the main types of car seats you can buy:
Rear-facing car seat: This should be used for newborn infants and toddlers under the age of two.
Forward-facing car seat: If your child is between the ages of 2-4, a forward-facing car seat is an advisable option.
Booster seat: Kids older than four years, but below eight should use belt-positioning booster seats.
Once your child is past the age of eight, he can be allowed to use normal seat belts. However, your child should continue using booster seats until the car's seat belts fit him properly.
Before installing the baby car seat, consult your Porsche Owner Manual for installation instructions. You can also visit porscheownersmanuals.com for an online copy of your car's manual (in case you lost the physical copy).
How Practical Is A Classic Porsche 911?
Sports cars are not known for practicality or utility. With thirsty high-performance engines, limited cabin room, and meager cargo space, sports cars are the last thing to come to mind when shopping for a practical car.
However, some sports cars offer some measure of practicality and can be used as daily drivers. The Porsche 911 is in this category.
Yes, the same classic Porsche 911 that you know.
In the past, Porsche itself billed the 911 as a "sports car for every day, not an everyday sports car." While this claim is contestable to some extent, here are some reasons Porsche can be seen as a practical car.
Decent Fuel Economy: For a high-performance sports car brand, Porsche offers good gas mileage. The 2019 Porsche 911 Carrera has a combined mpg of 25 (City – 22/Hwy – 30), while the Carrera S has a combined mpg of 24 (City – 22/Hwy – 28). Even the fast GT version offers a decent average 21 mpg rating.
The various 911 models also come with start-stop technology that prevents the engine from consuming fuel while the car is idling. No matter the type of 911 you choose, you can be assured of less frequent visits to the service station.
Ample Cargo Space: The 911 has ample cargo space, a feature that is rare on most supercars. While the front boot is small and cannot hold large items, you can fold the rear seats to increase the storage area.
Considerable Passenger Space: Unlike its rivals, the 911 offers more in terms of seating capabilities. It features rear seats which adults may find cramped, but are perfect for children. The front seats also provide good headroom and legroom for occupants.
Overall, if you want a car that can give you premium performance, yet it is practical, the 911 is the perfect choice for you.
Was this article helpful?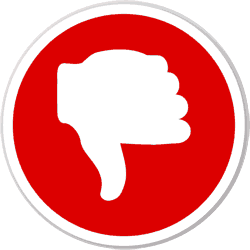 Did you find wrong information or was something missing?
We would love to hear your thoughts! (PS: We read ALL feedback)