Getting an electric car comes with its benefits and advantages over gas cars. However, we know using toll roads demands a fee from car owners, but is there an exemption for electric cars?
As an aspiring to be or an electric/hybrid car owner, getting an answer to questions regarding electric car tolls and fees is something that will interest you, as it helps you avoid unnecessary expenses.
In this article, we will explore states that demand lesser or no road tolls from electric and hybrid cars, if bridge tolls apply to electric cars and if there are fees electric cars can avoid. Read along as we dive into these topics.
Here Is the Answer to Whether Electric Cars Get Free Toll:
Few states offer free toll for electric cars, while some states offer discounted toll. However, others have no toll exemption or discount for electric cars, they charge full toll like they do gas car.
Before now, many states give free or discounted toll to electric cars. This is to encourage the adoption of zero-emission cars in the country because of their benefits to the environment. However, over the years, most states have dropped free tolls as the rate of electric car adoption increased.
So far, some states have moved from the electric car free toll offer to discounted toll. Some from the discounted to full toll, while others dropped both offers altogether, demanding regular toll as other cars.
Also, some states that still offer free tolls have limited it to some facilities and not others. For example, Florida only allows free toll for electric cars on the i95 express lane.
Whether a toll is free or not depends on your state. Be sure you know about the toll offers of your state and its requirement for the best toll charges as an electric car owner.
Where Do Electric Cars Pay Less Road Toll?
Federal and state governments offer different toll incentives for electric cars based on certain conditions. Requirements to qualify for a free or discounted toll differ for each state, and so are the offers only for a temporary period.
Below is the list of states that have actively free or discounted tolls for electric cars.
Georgia
Georgia offers free toll to electric cars on HOT and HOV lanes. However, to use the lanes toll-free, car owners must display the proper alternative fuel license plates.
Classified under AFVs, electric cars must provide proof they have paid the license fees and that they met all requirements before the state issues them one.
Note that the state does not mind the number of passengers that are in the car so far it had the plate to use the lanes toll-free. Also, exempting the license plates, qualified electric cars may use the HOT lane toll free. This offer expires on September 30, 2025.
New York
According to AFDC, the New York toll exemption through the clean pass program expired September 30, 2019. However, the state has made available another discount toll plan for electric cars.
The New York Green Discount plan is effective from February 1, 2022. Through this plan, New York offers a special green tag to electric cars that meets the requirements.
The state requires car owners to mount the special green tags on the windshield of their vehicles for the toll discount to count. Also, the New York state government requires electric car owners to have E-ZPass account with the state Thruway Authority. Through the plan, electric cars receive 10% discounts on the E-ZPass rate.
California
California offers electric cars free or discounted road tolls if they meet specified California and federal emission standards.
These cars through the Clean Air Vehicle program get stickers that allow them to use the HOV lanes and HOT lanes with discount irrespective of the number of passengers they carry.
The state issues the stickers in the colors, white, green, purple, and orange. Note that the white and green stickers issued before 2017 have expired. However, the purple stickers expire on January 1, 2023, while the stickers with orange color issued on January 1st, 2020 expire in 2024.
Note that California requires all first applicants to have a household income that is at or below 80% of the state's median income to qualify for this plan.
Also, roads are toll free or offered with discounts depending on the lanes and the electric car model.
Minnesota
Minnesota offers electric cars a onetime MnPass account credit that enables them to use toll lanes. With Minnesota, electric cars have access to $250 credits to use on toll lanes.
However, to qualify for this incentive, the car owners must have purchased or leased the car between November 1, 2019, and October 31, 2022.
Also, the state requires applicants must open a qualified E-ZPass Minnesota account with the required balances. However, the state allows only one electric car incentive per account. Note that electric cars can only use the credit on Minnesota E-ZPass roads.
New Jersey
New Jersey Turnpike Authority's Green Pass Discount Plan offers electric car owners a 10% discount on New Jersey Turnpike and Garden State Parkway toll rates. To qualify, electric car owners must have a qualified E-ZPass account.
Do Hybrid Cars Pay Less Toll?
Some states allow hybrid cars to pay less toll while others don't. It all depends on the state.
Also, states that offer less toll to the hybrid car may have little to no difference from their electric cars toll offers and requirements. These states offer less toll for hybrid cars.
New Jersey: Just like electric cars, New jersey offers Hybrid cars the same toll discount as an electric car. However, a car must have a fuel economy of 45 miles or higher per gallon. Also, it must meet the California standard for super ultra-low emission.
California: California issues the same Clean Air Vehicle sticker in electric cars for hybrid cars too. The state offers eligible hybrid cars the same road tolls benefits it offered electric cars, with the same application requirement and emission standards.
Minnesota: Minnesota's 3-year discount program for electric cars also includes hybrid cars. However, instead of $250 in electric cars, hybrid cars have access to $125 credit that can use on MnPass toll lanes. Also, only hybrid cars that owners purchased between November 1, 2019, and October 31, 2022 are eligible for this offer.
New York: New York Green Discount Plan also includes hybrid cars. The state makes the same requirements for hybrid cars as it does for electric cars. Hybrid cars that qualify for the New York 10% toll discount display the green tag on their shield just like in electric cars.
Related: How Many Pedals Do Electric Cars Use? (Explained)
Do Electric Cars Pay Bridge Tolls?
Electric cars pay bridge tolls just like other cars in most states, especially the ones that do not offer free/discounted tolls. Note that bridge toll charges may defer from road tolls depending on the state. However, they may not be as high as road tolls.
This is because most states charge road tolls per mile, which is longer miles compared to bridges. So far, the most expensive bridge toll in America is Chesapeake Bay Bridge, costing $30. While the Pennsylvania Turnpike spans 360 miles at 13.8 cents a mile.
However, for states that offer toll discount on roads, electric cars may also have access to bridge toll discounts in them.
For Georgia, bridge toll is free just like the road toll is for electric cars. However, California stickers work on toll bridges too and not just toll roads.
Just like the sticker may qualify electric cars on toll road for discount or free toll, it may also do toll bridges. Also, New York, among others, gives electric cars with E-ZPass discount on toll bridges just as on toll roads.
Only Georgia may allow electric cars to use toll bridge for free. However, others include them in the discount plans they offer electric cars. Verify which works for your state to use your electric car on bridge toll.
Related: Why Do Electric Cars Feel Faster? (Explained)
Are There Other Fees You Can Avoid With an Electric Car?
There are no other fees you can avoid with an electric car in the U.S. However, the federal Government offers a tax credit of up to $7,500 to electric car owners.
The tax credit amount varies according to the capacity of the electric car battery and is available only to some electric car owners and not all.
Also, to qualify, you must meet the purchaser's income cap, the car price cap, the time of purchase, location of manufacture and regulation about the battery components. This offer is mainly to encourage the adoption of electric cars in the country.
Related: How Quickly Do Electric Vehicles Pay For Themselves? (Explained)
Sources
Was this article helpful?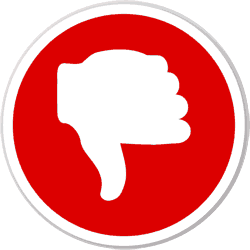 Did you find wrong information or was something missing?
We would love to hear your thoughts! (PS: We read ALL feedback)