The Honda CB125R might be the best-looking learner bike on the market; with its Modern Classic Cafe styling.
The smallest CB looks like one of its legendary older siblings, a true neo cafe masterwork, still providing a learner-friendly, upright riding experience.
The CB125R is powered by a liquid-cooled, single-cylinder, four-stroke motor. True to the Honda tradition of being less powerful but more efficient and reliable, no bike is perfect; what are the common problems with the Honda 125R?
Scroll down to find out!
1. Trouble Selecting First Gear (User Error)
Unfortunately, one of the most common problems with the Honda CB125R is a user error. That said, since it's been the subject of various troubleshooting threads–we figure we'll shed some light on the situation. 
One of the most common complaints we encountered surrounding the Honda CB125R is that it's hard to shift from neutral into first gear.  
We saw quite a few of these posts in the forums; here's a real-life example:
I bought recently a new CB125R, being new to motorbikes I thought to put some miles on 125 before moving up.

Very happy with my choice, it is a bit pricey for 125 (you can find a deal though), but it rides and looks great, and the build quality is top-notch. Where I live you don't have much chance to go over 50mph anyway, and up to there it's keeping pace with other traffic no problem.

There is only one fly in the ointment. It's quite difficult to get it in first gear when stationary, I imagine this happens to be just on my machine – any similar problems? It should be basically the same engine as the CBR125.

While moving no problem, up and down, never misses. But if I stop in a second, it will often only go down to neutral. I can then release the clutch give it a bit of throttle and it goes in with a bit of resistance, not a big problem. If I happen to stop in a higher gear (3rd / 4th) e.g. after sharper braking, it sometimes won't even go down to neutral. Then the solution I found is to switch the bike off and back on, which then tends to allow it to neutral, then a throttle then it goes in first. Now this is not a big issue, doesn't happen often, as I tend to shift down while breaking. However, it is a bit embarrassing being stopped in the traffic unable to move off, even if it's just for short while and I want to make sure it's no sign of a bigger issue that may develop.

As mentioned, I'm very new to motorcycles, but I imagine this is not quite normal? Has anybody had similar issues? Any tips/ideas on how to sort this?"
We call it a user error simply because, and I don't mean to be harsh here–in most of these cases, the problem is the rider. 
Learning to shift on a motorcycle is a learning curve that resolves itself in time. That said, it's essential to acknowledge that it's one of the two most difficult parts of learning to ride, tied with the balancing aspect. 
Learning to shift a motorcycle is complex, and the CB125R is a learner bike; these posts are made mainly by new riders who are having trouble adjusting to bike-shifting. It's not the 125R's fault that shifting into first from neutral is rough at first. 
Riders often think they're privy to shifting if they have experience with a manual-transmission car, but bikes are a whole different ball game. 
First, the CB 125R is a traditional bike set-up–the opposite of shifting a manual car, riders disengage their clutch with the left-hand lever and change gears with their left foot.
Shift down from neutral to get to first. Then you shift the foot control lever up to get to second gear, and so on. 
Unlike cars, the CB 125R doesn't have a gearbox that can go from highest to lowest gear while stopped and idling. You need to go through the gears one by one on a bike. 
Even on bigger bikes that rush off the line at high RPMs, you're not supposed to be riding like that.
The best trick is to release the clutch just enough to lurch the bike forward without killing the engine, disengaging the clutch as soon as it starts to move.
Now try again. You should be able to shift down into first–there; you just learned one of the oldest tricks in the moto-riding book. 
If you have problems shifting from first to second or second to third, however, there's something else wrong. 
When you're having trouble shifting through the gears on your CB125R, examine the following:
Engine oil condition
Gear shift lever position and lubrication
Clutch lever adjustment and lubrication
Flywheel and clutch plate condition
Also, consult your CB125R's manual–Honda suggests an RPM range to be reached before shifting and a speed range maintained within each gear. 
Learning to shift is a tricky part of learning to ride. Eventually, you know to shift by feel. That said, you'll never be able to shift down through the gears while you're at a complete stop, not on your CB125R, not on any manual-gearbox-equipped motorcycle. 
Hence it's essential to learn to shift down, engine brake, shift down, engine brake, shift down, engine brake as you're coming up to the red light, timing it so that you're in first gear by the time you're applying your brakes and putting your feet down.
If you're sure you're correctly braking your CB125R and you're still having difficulty shifting, a poor clutch adjustment might be the culprit, especially if you're having problems getting back into neutral from first gear.
You, a competent home mechanic, or a Honda-tech (recommended for new riders), need to check the bike's slack to make sure it matches the spec in the owner's manual–adjust as needed.
Even if you bought your motorcycle new, keep in mind not all bikes are assembled equally. 
In short, if you're having trouble shifting in to first from neutral, make sure you're downshifting during the suggested RPMs on your way to your stops. If you have difficulty changing from first into neutral, make sure your clutch's free play is up to spec!
Related: 4 Most-Common Problems With Honda CB500F
2. Engine Lacks Power (Solved Via Upgrade)
One of the chief complaints of the Honda CB125R is that its engine lacks power. 
To be clear, this is an entry-level motorcycle with a small, 125cc motor. Some states don't even require a license to operate a bike with a 125.
The complaint doesn't stop there, we're afraid. Let's take a look at a real-life CB125R rider who expressed an issue with their bike:
[My] Honda CBR 125 has lost power and is making a strange noise when accelerating. Noise is a deep bellowing like sound. Idle needle shakes between 8000-1000rpm. Temp gauge needle also shakes from cold, to half temperature. And I can no long hit 90mph, struggles to get past 60 now. Please help.

https://www.fixya.com/motorcycles/t19693924-honda_cbr_125_lost_power_making_strange
The first thing to do on an old CB125R experiencing a dip in power or performance is to change the bike's oil and fuel filter and clean out your air intake. 
In response to the specific query quoted above, I'd say, due to the temp gauge-related symptoms, to check the condition of the stator and regulator/rectifier as well as it might be a power issue. 
Unfortunately, the more general complaint regarding the CB125R's lack of power is that it doesn't torque or rev as hard as some of the other 125's on the market.  
The soul of this bike is its 125cc 2v single-cylinder SOHC liquid-cooled motor. True to the Honda habits to be efficient and reliable, not a horsepower monster. 
Also, the CB126R is built to resemble a full-sized cafe while maintaining the ease of learning on a 125 motor—you've got more bikes to move. 
The Honda CB125R has always had more than enough power to do its job—it's only lacking compared to other models.
Still, Honda took the hint and, in 2021, upgraded the entry-CB's 125cc motor to appease the competitive market. Problem Solved.
Related: 4 Most-Common Problems With Honda CB300F 
3. Lack of Aftermarket Accessories
Another familiar problem owners of the CB 125R express with the bike are that there aren't as many accessories or OEM upgrades available for the 125R as for its older siblings. 
With each new model year, the aftermarket moto-parts brands produce more options. 
That said, as installing aftermarket brand parts can void the warranty, many CB125R owners find Honda's lack of upgrades problematic. 
The simple truth is that the CB125R is an entry-level bike intended to be a learner its owner will likely graduate from. Installing performance upgrades on a learner bike isn't the most economical decision. If they enjoy the CB style and want to upgrade because they need more power or storage capacity, etc., it might be time to look into a mid or full-sized Honda CB. 
Related: How Long Do Honda CB650Fs Last? 5 Examples
What Are the General Pros and Cons of Honda CB125R?
Here are some pros and cons of the Honda CB125R:
Pros
Great starter bike to learn on

Stylish–looks more mature than other bikes in the beginner's class

Easy to ride

Smooth handling and maneuverability

Reliable

Lasts a long time for an entry-level bike
Cons
Trouble Selecting First Gear (Solved)

Engine Lacks Power (Solved Via Upgrade)

Lack of Aftermarket Accessories
What Do the Reviews Say?
Its liquid-cooled, single cylinder, four-stroke motor, although not the most powerful in the class, is a reasonable performer. Being a Honda the CB125R is well built, it is also comfortable and easy to ride, has a reputation for durability and reliability and benefits from a great dealer network. While on top of all that – and amazingly so considering that it's a 'quality Honda' – the CB125R is also impressively affordable, although prices have risen since its launch.

The sum total of all this makes the CB125R one of the most attractive and popular of all A1 class learner machines. That said, it's not without fault: the slightly underpowered original engine has led to a significant update for 2021 with an all-new, now 14.8bhp engine while, its seat height, at a fairly lofty 816mm, is taller than many rivals and may be off-putting for shorter novices.

A further occasional complaint is that, despite its impressive spec, the CB's front brake lacks a bit of bite. But those are mere niggles. This is a great bike for a first time rider that no one will be disappointed with.

In 2021 an update was announced for the CB125R, which saw the bike receive a new engine and 41mm Showa Big Piston forks. We're just waiting to ride the new model, so keep an eye out for the 2021 Honda CB125R review coming soon. 

https://www.motorcyclenews.com/bike-reviews/honda/cb125r/2018/
What's the Resale Value of a Honda CB 125R?
| | | |
| --- | --- | --- |
| Year | Mileage | Price |
| 2018 | 9,577 | $4,499 |
| 2019 | 2,898 | $4,902 |
| 2020 | 1,185 | $5,044 |
| 2021 | 700 | $5,250 |
| 2022 | 6 | $5,997 |
Sources
HONDA CB125R (2018 – 2020) Review | motorcyclenews.com
Was this article helpful?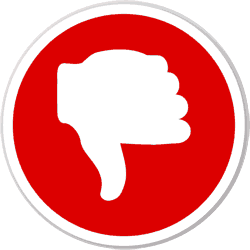 Did you find wrong information or was something missing?
We would love to hear your thoughts! (PS: We read ALL feedback)
ⓘ  The information in this article is based on data from National Highway Traffic Safety Administration (NHTSA) recall reports, consumer complaints submitted to the NHTSA, reliability ratings from J.D. Power, auto review and rating sites such as Edmunds, specialist forums, etc. We analyzed this data to provide insights into the best and worst years for these vehicle models.
---