The Ford Transit got its US release in 2015. Prior to this, it had been on sale for several years in Europe.
Ford Motor Co. had introduced the Ford Transit in the United States as a replacement for the outgoing E-Series van. Since its introduction, the Transit has become the highest-selling commercial van in the United States.
Transit models offer class-leading cargo space, decent hauling capacity, and a ton of creature comforts you are sure to love. With its quiet and comfortable cabin, ride quality on the Transit is excellent.
If you are looking for a work van that offers plenty of utility and comfort, then the Ford Transit is a sensible choice. This article contains key facts and numbers about the Transit models.
We review annual sales, recall actions, gas mileage, reliability scores, safety ratings, and many more!
How Many Ford Transit Have Been Sold Per Year in The US?
Ever since its release in 2015, the Ford Transit has led the commercial van segment in sales.
In fact, it claimed leadership of the segment in its debut year, gobbling up a 36% share of the market. That year, Ford sold 117,577 Transit units, beating the numbers of rivals like the Chevrolet Express and Ram ProMaster.
 Demand for the model rose in the second year, and sales figures continued their astronomical ascent. Transit sales for that year totaled 143,244 units, double the number of its closest rival, the Chevrolet Express.
Sales did dip in the Transit's third year to 127,360 units but rose again the following year to 137,794 units. Ford posted record sales for the Transit in 2019, selling 153,868 units.
This effectively sealed the Transit's leadership atop the commercial van segment.
It also means that Ford has sold at least 1,000,000 units of the Transit model since its release five years ago.
What Year Did Ford Start the Transit Models?
Production of the Transit started in 1965. However, sales of the model were limited to Europe and other non-US regions.
Many suggest the presence of a similar E-Series van in the US was behind Ford's refusal to sell the Transit here.
Nevertheless, things changed in 2014 when Ford decided to discontinue the E-Series cargo van. It brought the Transit as its replacement, touting the model's better fuel economy and higher cargo-holding volume.
The Transit was 46% more fuel-efficient than E-Series and topped the latter's cargo volume by 75%.
Ford offered Transit in two trim levels: XL and XLT. Customers could buy the Transit in either van, wagon, cutaway, or chassis cab body styles.
Beyond that, there was a dizzying amount of body length and wheelbase configurations to choose from.
Bodystyles and Horsepower
At the time of its release, Transit models had a standard 3.5-liter six-cylinder EcoBoost engine producing 400 pound-feet of torque and 275 horsepower.
Engine options included a 3.2-liter five-cylinder diesel engine producing 180 horsepower and 350 pound-feet of torque. Also available was a 3.7-liter six-cylinder engine, which produced 275 horsepower and 260 pound-feet of torque.
The Transit received a makeover for the 2020 model year. New features include a 10-speed transmission, 2.0-liter V4 engine, power-sliding doors, and optional all-wheel drive.
A new Crew Cab configuration also appeared as part of the Transit lineup.
How Is the Fuel Economy On Ford Transit?
Although better than the E-Series, gas mileage on the Transit is not impressive.
This is not particularly surprising, given that full-size vans rarely get good gas mileage. There is no EPA data for the cargo van (T-250) and crew van (T-350) models. Hence, we will base our figures on EPA data available for the base-model passenger wagon, the T-150.
The T-150 comes in AWD-equipped and 4WD-equipped variants. Both models share the same 3.5-liter V6 engine, and little separates them in terms of fuel economy. However, a four-wheel-drive does require more fuel.
As a result, the 4WD-equipped Transits have lower gas mileage compared to their two-wheel-drive siblings.
Both Transit T-150 models come with 'Flex-Fuel' variants. Flex-Fuel vehicles can use both regular gasoline and ethanol fuel (E85). While ethanol fuel gives lower gas mileage, it is cheaper than regular gas. A flex-fuel Transit is a good choice if you want to save more money at the pump.
Below is a breakdown of the fuel economy on the various Transit models:
Model
City MPG
Highway MPG
Combined MPG
Ford Transit T-150 Wagon 2WD (Flex-Fuel)

3.5-Liter (6-cyl.)

Regular Gasoline
15
19
17
Ethanol Fuel (E85)
11
15
12
Ford Transit T-150 Wagon 4WD (Flex-Fuel)

3.5-liter (6-cyl.)

Regular Gasoline
14
19
16
Ethanol Fuel (E85)
11
14
12
How Quickly Do Ford Transit Depreciate?
Since arriving in the US, the Transit has quickly become a popular model among Americans.
With its exceptional performance, hauling capacity, and reliability, it is easy to see why customers love the Transit. Moreover, the Transit lineup is filled with different roof heights, wheelbases, body lengths, and engine options.
Therefore, buyers can choose which configuration best suits their needs. These qualities have helped increase demand for the Transit models, keeping resale values stable.
On average, you can expect to sell a new Ford Transit for 39.72% of its original price after five years. This makes for a five-depreciation rate of 60.3%.
Did Ford Recall Any of The Ford Transit Models?
The Ford Transit has been recalled 14 times since its release in 2015.
The 2015 model year Transit has the highest number of recalls (14). Meanwhile, subsequent years have seen lesser recall actions.
We have ranked each of the Transit's model years based on how many times they have been recalled:
| | |
| --- | --- |
| Model Year | No. Of Recalls |
| 2015 | 14 |
| 2016 | 7 |
| 2017 | 4 |
| 2018 | 1 |
How Much Do the Transit Models Pollute?
You would hardly see a full-size van on any "Greenest Vehicles" list.
With big, fuel-thirsty engines, large vans are not the type of vehicles to be environmentally friendly. That being said, if a reduced carbon footprint is important to you, then the Transit 2WD model is your best pick.
It consumes less fuel than its 4WD-equipped sibling consumes and has lower C02 emissions.
Below is a breakdown of pollution figures on the Transit models:
Model
Greenhouse Gas Emissions
Emissions Rating
Ford Transit T-150 Wagon 2WD (Flex-Fuel)

3.5-liter (6-cyl.)

Regular Gasoline
537 grams per mile
3/10
Ethanol Fuel (E85)
502 grams per mile
3/10
Ford Transit T-150 Wagon 4WD (Flex-Fuel)

3.5-liter (6-cyl.)

Regular Gasoline
562 grams per mile
2/10
Ethanol Fuel (E85)
523 grams per mile
3/10
How Much Can the Transit Models Tow?
Due to differences in size and engine type, towing capacity varies on the Transit models.
The base model T-150 can haul up to 5,400 pounds while the Transit T-350 can tow up to 6,900 pounds. Transit T-250 models have the highest towing capacity across the lineup and can haul up to 7,100 pounds.
You will need to outfit any of these Transit models with the optional Heavy-Duty Trailer Package before towing. Without the package, the models cannot handle the maximum towing capacity. The package costs an additional $485.
How Reliable Is a Ford Transit?
Ford markets the Transit models as "Built Ford Tough," indicating the vehicles passed through rigorous quality control to make them as durable as possible.
Nevertheless, the Transit models have demonstrated impressive reliability, handling daily abuse without breaking down.
The entry-level Transit T-150 received a 3/5 Reliability Rating from RepairPal. Similarly, the T-250 and T-350 received 3/5 Reliability Rating. However, their individual reliability rankings differed, with the T-350 emerging as the most reliable model in the lineup.
RepairPal pegs the T-250's annual maintenance costs at $888, which is lesser compared to the T-250 ($947) and T-150 ($972).
For more, please read our article about the best and worst years of the Ford Transit.
How Safe Is a Ford Transit?
The Ford Transit comes with many features designed to keep you safe while on the road.
Models come standard with pre-collision assist (with automatic emergency braking), forward collision warning, lane-keeping assist, and automatic high-beam headlights.
Optional safety features include adaptive cruise control, blind-spot monitoring system (with cross-traffic alert), side sensing system, active park assist, and speed limiting devices.
Neither the IIHS nor the NHTSA has tested the 2020 Transit; hence, we cannot give definite safety ratings for the model.
What Is the Typical Buyer Demographic for This Model?
We did not find sufficient demographic data for the Transit model.
However, based on its features, we can make a few conclusions about the model's buyer demographic.
Buyers of the Transit T-150 will be mostly married men, who either use these vehicles both as family haulers and as work vehicles. Similarly, the Transit T-150 and the Transit T-350 will mostly appeal to construction workers and companies needing sturdy vehicles to haul cargo and tow loads.
Reliability, utility, and fuel economy are the likeliest factors influencing the buying decisions of this buyer demographic.
Moreover, they will be less concerned about things like vehicle uniqueness or environmental impact.
Ford Transit Theft Numbers
The NHTSA Theft Rate Database does not have theft data for the Transit models.
However, the Ford Transit models come with several anti-theft technologies designed to foil attempts to steal them.
These features include the SecuriLock Passive Anti-Theft System (PATS), Automatic Door Locks, and Engine Immobilizer.
Sources
https://media.ford.com/content/fordmedia/fna/us/en/news/2014/06/04/all-new-ford-transit.html
https://www.fueleconomy.gov/feg/bymodel/2020_Ford_Transit_T150_Wagon.shtml
https://www.edmunds.com/car-reviews/best-retained-value-cars.html
Was this article helpful?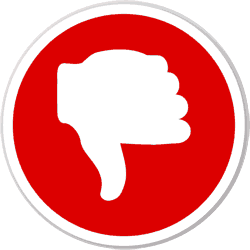 Did you find wrong information or was something missing?
We would love to hear your thoughts! (PS: We read ALL feedback)