Ever since its debut in 2009, the Chevrolet Traverse has taken the SUV section of the auto market by storm.
The second-generation model began production in 2017, and it has gotten even better. Buyers can now choose from five trims and get all-wheel-drive, amongst other excellent features.
If you've ever wondered where Traverses are made, this article tells you all you need to know about that.
Where Are Chevrolet Traverses Being Made?
The very first Traverse was built at G.M. Spring Hill, Tennessee, in 2009. However, in 2010, production moved to G.M.'s Delta Township factory, an auto plant in Michigan.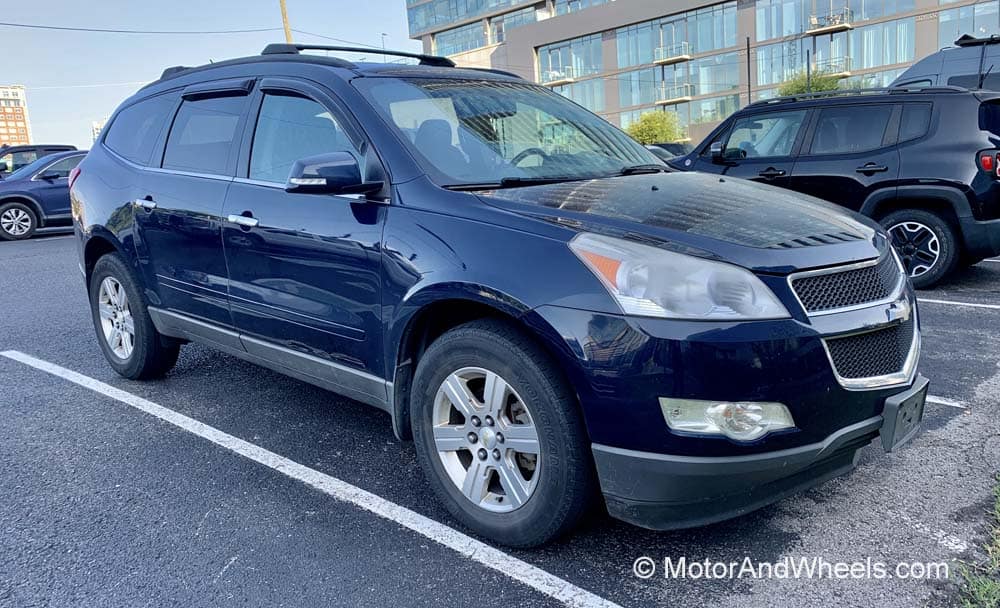 Following the move to Lansing, Michigan in 2010, all Traverses named from 2009 to 2017 were made at Delta Township.
The second-generation cars from 2018 till now are also being produced at the plant. Safe to call it the Traverses' major assembly plant.
Are Traverses for the U.S. Market Produced in the U.S.?
The Chevy Traverse was made for the United States and international markets.
Those made for the U.S. markets are very much produced in the U.S., precisely at the Delta Township Plant in Lansing.
Are They Being Assembled in The U.S.?
Chevrolet Traverses are built and assembled in the U.S. G.M. built the very first model at the G.M. assembly plant in Spring Hill, Tennessee.
Subsequent models were and are still being assembled at the G.M. assembly plant in Delta Town, Lansing.
How Can You Check Where A Specific Traverse Was Produced?
If you need to find out where your Traverse was assembled/built, all you need to do is check its vehicle identification number (VIN).
The VIN is a code with 17 characters, and it contains information about your vehicle.
It provides information, including history, country of origin, past recall, date of production, safety rating, and general specifications.
Since Chevrolet Traverses are made solely in the U.S., the VIN should start with the "number 1" as it is with other U.S.-made vehicles.
You can find the VIN on the driver's side dashboard, and you can view it through that side of the windscreen. It can also be found below the driver's side door; it's usually on a sticker-like surface.
You will also find the VIN on the Traverse's title records or insurance card.
Once you've found it, you can decode it using free VIN decoders on the Internet, including the National Insurance Crime Bureau and the likes.
After choosing one, all you have to do is punch the codes in, and you will get details of your Traverse, including the country of origin.
Are Japanese Or European Built Traverses Better?
G.M. doesn't build the Chevrolet Traverse in either Japan or any parts of Europe. General Motor's Delta Township Assembly in Lansing, Michigan, supplies Traverses to both U.S. and international markets.
Where Is the Traverse Designed?
The Chevrolet Traverse is designed at GM's design studios in the United States. Since its debut, the Traverse has undergone several redesigns in a bid to improve its overall aesthetics.
Please also check out our article about 11 Chevrolet Traverse facts and statistics you should know.
Where Are Traverses Made for The Australia Market?
As of now, Chevrolet Traverses are not on sale in Australian markets. General Markets' presence in Australia appeared to shrink following the retirement of its partner, Holden.
However, General Motors has announced the General Motors Specialty Vehicles (GMSV), which is poised to handle market operations in Australia.
There are plans to launch two Chevrolet models in Australian showrooms, namely: Chevrolet Corvette and Silverado pickups.
As of now, there is no plan for the introduction of Chevrolet Traverses to the Australian markets just yet.
Where Are Traverses Made for The Canada Market?
All Chevrolet Traverses are produced and designed at the Delta Town Plant in Lansing, Michigan. The D.T. plant supplies both the U.S. and the global markets, including Canada.
Traverses are readily available for sale throughout the provinces of Canada.
Canadian buyers also get a special protection and warranty package called "Chevrolet Complete Care."
Also read our article about where the Chevrolet Trailblazers are made. 
Where Are Traverses Made for The UK Market?
As mentioned earlier, the Delta Town Plant in Michigan supplies auto markets worldwide.
However, Chevrolet as a brand hasn't really had much of a tremendous presence in Europe, including the United Kingdom.
General Motors effectively signed out of the region when it put up its Opel and Vauxhall brands for sale in 2017.
Right now, Chevy Traverses are not being sold in the United Kingdom auto markets.
Make sure to also read our article about 11 Chevrolet Blazer facts and statistics you should know.
Is Chevrolet Planning to Move Its Production?
The original production plant for the first Chevrolet Traverse model was at Spring Hill, Tennessee.
In 2010, GM moved production to DT, Lansing, Michigan, and that has been the production and design plant for all models since then.
Since its debut in 2009, the Chevrolet Traverse has grown to become one of the best-selling Chevy models in the United States. T
here are currently no plans to move production from the D.T. plant in Michigan.
In 2020, production had to be put on hold for a while due to dropping demand.
However, the production was never moved and has since resumed operations with the 2022 Traverse due for release in late 2021.
Is Chevrolet Hiring or Firing In The U.S.?
There have been no recent reports of mass retrenchment of workers by General Motors' management. Following a workers' strike in 2019, the company took a massive loss but soon returned to full capacity.
If you are looking to work in any of the Chevrolet subsidiaries, there are several openings.
Research on Indeed and Glassdoor's recent job postings showed that there were several vacancies waiting to be filled.
Is Chevrolet An American Company?
Chevrolet is an American company in every sense. It was founded in Detroit, Michigan, by Louis Chevrolet and William Durant in 1911.
With a dream to compete with Ford, the then leading car company, it eventually ousted Ford and became the best-selling car in the U.S. in 1929.
Chevrolet's parent company, General Motors, has been lauded over the years for its investment in American labor and markets.
In 2020, Cars.com, in its yearly "American-made Index," named 9 G.M. products in the top 25.
In addition, the American University's "Made in America Auto Index" ranked G.M. atop its list of manufacturers with domestic content.
The studies are based on the location of assembly plants and the production of vital elements.
Chevrolet has been in America for over a century and continues to prioritize American markets, labor and production. Without a doubt, the company is as American as apple pie.
Was this article helpful?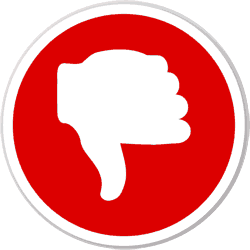 Did you find wrong information or was something missing?
We would love to hear your thoughts! (PS: We read ALL feedback)