Even the most dedicated Uber driver eventually gets tired of sitting behind the wheel of their own car.
Whether you need a ride to the airport or you just don't feel like driving across town, you may wonder whether Uber and Lyft drivers ever get discounts on their own rides or orders through Uber Eats. It would certainly be nice to know what perks are offered for driving for both of these companies.
Do Uber/Lyft drivers get discounts?
Uber drivers do not receive discounts on rides or orders placed through Uber Eats, but they do get discounts through other retailers. Lyft drivers can earn points that can be redeemed for future rides or cash bonuses, in addition to discounts at certain retailers.
Do Uber Drivers Get Discounts on Uber rides?
Even though you may drive for Uber, sometimes it makes sense to request an Uber ride of your own.
Many people want to know whether the company extends discounts to drivers who want to utilize the service themselves.
Unfortunately, they are often disappointed to learn that drivers do not get discounts on Uber rides.
Earning Credits & Sharing Codes
There are other ways that drivers can start to earn credit that goes towards their car fare. For example, you do get credits for referring other riders to the service. In the app, riders will be given their personalized code to send to friends and family members as a means to invite them to take their first ride. This code entitles them to their first ride free.
Here is a link to our article that talks on Should You Tip Your Uber/Lyft Drivers
When a friend uses your personalized code and takes their first ride, your next ride in any city that shares your signup city's national currency will also be free.
Keep recommending Uber rides to your family and friends, and you might just see those credits start to add up. Remember that you can only share your personalized code with people that you know.
You can share these codes with friends and family members via social media, but you cannot post referral codes on popular internet forums such as Reddit.
Instead of giving out discounts for rides, Uber does give drivers discounts on various car maintenance necessities like oil changes and tire rotations.
This is one perk that many Uber drivers depend on.
Check out our article that talks about How Much do Uber/Lyft Drivers Make in Dallas?
Do They Get Discounts on Uber EATS?
Much like the nonexistent discounts on Uber rides, drivers do not get any discounts for the Uber Eats program.
You can earn $5 referral credits toward future orders when you refer friends, and family members with your personalized code on Uber Eats.
If you want to earn discounts on dining out, you are better off driving with Lyft and using their Lyft Direct debit card. This program offers four percent cash back at select dining options like California Pizza Kitchen and others.
What About Lyft Drivers and Discounts on Rides?
Lyft drivers have a slightly different reward system than those who drive for Uber. During the busiest hours for your city, you earn points based on the eligible dollars that you earn. In exchange for those points, you can achieve either Silver, Gold, or Platinum status. There are inherent perks to saving up your points for one of the top two tiers.
First and foremost, you can earn cash bonuses that could be used to cover the costs of your own Lyft rides.
However, you can also cash those points in for Lyft credit if you want to take a few rides of your own.
Reaching these top two tiers also unlocks another bonus feature on the app. Gold and Platinum members with an acceptance rate of ninety percent or higher can now see the projected trip time and destination before accepting a ride request from their prospective passengers.
How Do the Uber Vouchers Work and How Do I Get Them?
Uber vouchers are essentially discounts that businesses can pay for in advance to send to their customers. There are two distinct types of vouchers that a business can create. They can send their customers a specific amount of money toward a trip ($15 off your ride, for example), or they can cover the whole cost of a trip.
To receive a voucher, you must be on the mailing list for the business who created these discounts.
While they are not quite the same as vouchers, you can also earn free rides on Uber through their referral program. Each user is given a personalized code that they can send to friends to invite them to use the app. When a friend signs up with your code, their first ride will be free.
As an added benefit, your next ride in any city that shares the signup city's national currency will also be free. You can share this code with anyone you like, as long as you are doing so via your connections, such as through social media sites. Public distribution on websites like Reddit is not allowed.
Are There Any Other Benefits of Being an Uber Driver?
You may feel disheartened to learn of all the discounts that you won't be receiving from Uber or Lyft as a driver. However, they do have a few perks that their drivers can look forward to receiving. These include several practical discounts that can help to offset the costs of being a driver with the company.
Vehicle Maintenence
Uber routinely offers its drivers significant discounts on vehicle maintenance for things like tire rotations, a set of new tires, or routine oil changes.
They frequently offer coupons for up to fifteen percent off services at popular car shops like:
Firestone
Maaco
Meineke
Midas
Jiffy Lube
Sears Auto Center
Valvoline
Advance Auto Parts
Cell Services
All drivers are required to have a cell phone to run their business and accept ride requests.
Because this is such a necessity for every driver, Uber partners with many of the main providers to offer a discount ranging from eight to twenty-two percent on your monthly bill.
Participating retailers include:
Better yet, these savings also extend to everyone in your immediate family.
Music Services
Another perk to driving for Uber is the ability to listen to your music uninterrupted through Pandora.
All you have to do is connect your phone to your car's Bluetooth or auxiliary and set the stereo accordingly.
In the top left corner of the Uber map, you can press "play music" to play ad-free music through Pandora.
Uber Visa
Drivers also have access to the Uber Visa debit card from GoBank.
If the other savings were not enough to convince you to drive for Uber, these additional cashback rewards might just do the trick.
When you pay with this Visa card, you can earn cashback on gas at Exxon and Mobil (3 percent), other gas stations (1.5 percent), Walmart purchases (2 percent), and Advance Auto Parts purchases (10 percent).
Are There Any Other Benefits to Being a Lyft Driver?
Lyft drivers are rewarded based on the eligible dollars they earn for driving during the busiest hours for their city. The points are then redeemable for things like cash bonuses or future Lyft rides of their own.
These points also add up to help you reach different rewards tiers such as their Silver, Gold, and Platinum statuses.
At the upper two levels, you do earn cash bonuses that can give you a nice payout for a job well done. Gold and Platinum drivers with acceptance rates of ninety percent or higher can also see trip time and direction before accepting a ride.
While these are all nice perks, there is still more to come. Lyft, like Uber, understands that your phone is a valuable part of your work life. Without it, you would not be able to accept rides or communicate with your passengers. They partner with AT&T to offer savings on valid cell phone plans for Lyft drivers.
You can also earn free or discounted tax services and roadside assistance.
In a new program, Lyft also gives drivers access to their Lyft Direct debit card. Most drivers like this program because it gives them instant access to their earnings, but the benefits don't end there. It also features a great cashback rewards program to help you save money on gas (2 percent), groceries (1 percent), and select dining (4 percent).
They also offer direct partnerships with companies like Jiffy Lube, NTB and Tire kingdom, and Pep Boys to give drivers discounts on auto services and retail parts. All you have to do is present your Lyft Direct debit card at any of these locations to learn more about the specific discounts they offer.
Final Thoughts
While it would be nice to hear that Uber and Lyft drivers earn significant discounts on rides and dining out, it simply is not true.
However, drivers for both companies can earn substantial discounts on car maintenance, gas purchases, and even phone plans.
If you are considering driving for one of these companies, make sure that you take full advantage of all the benefits that they offer!
Was this article helpful?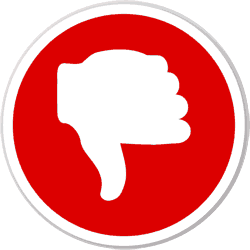 Did you find wrong information or was something missing?
We would love to hear your thoughts! (PS: We read ALL feedback)