Not all cars make the cut for road trips. Many people are constantly in search of cars with brilliant combinations of edification and style.
If you're in this group, you'd want outstanding characteristics, including remarkable fuel efficiency from your car.
Let's discover if the Prius is worth considering for road trips by looking at its strengths and weaknesses.
Here's the short answer to whether the Toyota Prius is good for road trips:
The Toyota Prius is a good car for road trips. It offers exceptional fuel efficiency and a large cargo space and comfortable seats. If your crowd is not more than four people, then the Prius makes an excellent choice for a road trip.
How Comfortable Is a Toyota Prius for Long-Distance Road Trips?
The Toyota Prius' interior is packed with convenient features that will make every passenger happy.
These features make it one of the most comfortable hybrids in the automotive industry. The list includes automatic climate control, power windows and locks, plus soft and heated front seats.
However, depending on the trim you purchase, the features are more or less luxurious. Even the base trim should give the standard of comfort required for road trips.
Since comfort is one of the major requirements for road trips, we can say the Prius has a magnificent head start.
According to Edmunds.com; "The front seats are softly padded. Most drivers will find them comfortable for the long haul, though taller drivers might find the seat bottoms too short. The cabin is generally quiet unless you floor the gas pedal, at which point the engine gets rather raucous."
Edmunds' expert review also gave a negative remark about how the Prius performs on bumps or expansion joints. It appears the Prius doesn't deliver a smooth ride over such surfaces. The bumps are also more pronounced because of how quiet the Prius is.
This makes it uncomfortable for road trips if the roads are bumpy. Stick to smooth roads. These are the few disadvantages that reduces the comfort attributed to a Prius.
How Much Stuff Can You Pack in the Trunk of a Toyota Prius?
Thanks to the hatchback's spacious trunk and folding rear seats, the Prius is especially useful for plenty of luggage.
It can also help transport groceries. In the front, the cup holder secures water or drinks to assist with hydration on your road trip.
The Prius has a cargo capacity of up to 27.4 cubic feet with the seat up. Fold the seats down and you can step this up to a volume of 50.7 cubic feet. With this added space, you can easily bring friends, dogs, gear, food and so much more.
Since the trunk has a large volume, there's no reason to leave all the fun behind.
Does It have GPS Built-In?
The Toyota Prius has an integrated GPS system which you can access via the dashboard control panel and touchscreen console. The panel also controls other car functions, such as the CD player and radio.
The steps below tell you all you need to know about operating the GPS:
Turn on your navigation system.
Make sure you set correctly the search scope. On the small map in the upper right corner of the screen, mark the correct area for your chosen destination.
Select the type of target you want to map. Options available include a specific address or an emergency location. You'd be able to select a police station or a hospital.
Follow the cues to enter details about your destination. When you need to traverse to a specific address, you enter the street number and name, then touch "enter". The system will scan for different routes.
You'd be able to choose from three route options: Fastest Route, Optional Fast Route, or Shortest Route.
Follow the instructions that appear.
Using the "Voice" button on the right side of the steering wheel, you can access the voice recognition system. Apart from verbal data entry, you can also change your route while driving.
Use the Menu button to change the navigation system volume or other settings.
Can You Drive Cross-Country in a Toyota Prius?
The Prius is ideal for cross-country drives. This car has ample power, including a 1.8-liter four-cylinder powertrain mated to an electric motor at the front and an additional rear motor if you choose the Prius AWD-e.
You can also tackle inclement weather with the electronic AWD feature available. This gives you up to 70 km/h of traction on all four wheels.
These features make the Prius able to withstand rough roads and bumps. However, for passenger comfort, recall that it may not feel so great.
While the Prius can make cross-country trips, it's not its strong suit. It's best you go for SUVs or larger sedans with smoother suspension systems.
However, if you're stuck with a Prius, make sure your wheels are always aligned.
Related: Toyota Prius In Snow & Winter Driving? (Explained)
How Reliable Is a Toyota Prius Over Long Distances?
The Toyota Prius is one of the most dependable vehicles for long drives available.
With its high fuel economy, interior comfort, the engine performance and quiet powertrain, you're guaranteed a hassle-free journey.
How Long Can a Toyota Prius Drive With No Breaks?
On road trips, you can get well over 600 miles from your Prius. This means you'll worry less about gas or recharge stations and simply enjoy the ride.
You can even travel freely through roads without rest areas and still have peace of mind.
Its reliability speaks for itself.
How Long Will a Toyota Prius Last If You Use It for Road Trips?
Like other Toyota models, the Prius has a long life. The car is not only efficient but also reliable, even if you go on road trips regularly.
Many Toyota Prius models have a lifespan of up to 250,000 miles. This translates to 12 to 16 years of usage if you drive an average of 15,000 to 20,000 miles yearly.
Of course, internal and external wear, mechanical maintenance and driving style play an important role in the Prius' life. Road trips may extend or reduce any car's lifespan.
Smooth road trips, with minimal untarred roads and rough bumps, may prolong its life even more than city driving. This is especially true since there's also no need for frequent braking. As long as you don't allow the tank to run empty, you'd be fine.
Also, maintain fair usage between your engine and electric motor.
However, cross-country trips may have a negative impact on your Prius' suspension system. Anything short of a smooth ride isn't typically great for your Prius. You should avoid such types of road trips.
With that being said, cross-country trips may cause the Prius' lifespan to fall short of 250,000 miles. Smooth, uninterrupted road trips over good roads may extend its lifespan over 250,000 miles. Whatever it is, maintain your car.
Here are some tips on how to make your car last long:
Keep up with maintenance schedules. Most drivers know the importance of keeping up with regular oil changes, while others pay less attention to maintenance schedules. Check and follow the recommended inspection schedule in your car manual.
Address concerns quickly. If your check engine light comes on or you notice a problem, diagnose it. Some car owners neglect these warnings, hoping they will resolve themselves. A visit to a mechanic can help you find and fix problems before they escalate and require major repairs.
Don't postpone checkups. Another way to prolong its lifespan is to do major checkups. This keeps your vehicle as efficient as possible and reduces wear and tear.
Don't run on an empty tank. Sometimes it gets difficult to resist the urge to push your gas pedal to its limits. It sometimes leads to an empty tank if you don't pay attention. This habit isn't good for your car at all. Driving with too low a gas tank increases the chance of additional contaminants entering the drain and causing damage. This inevitably also leads to shortening of the vehicle's life.
Buy quality parts: Every car needs repair, eventually. There is this temptation to save money in the short term by choosing cheaper parts. Though it can be more expensive but higher grade parts work better and last longer.
RepairPal estimates that the Toyota Prius costs about $408 annually to maintain. This cost depends on the mileage, location, workshop visited or other factors. Road trips may or may not affect this maintenance figure significantly.
Related: How Long Do Toyota Prius Last? (Solved & Explained!)
Does a Toyota Prius Offer Good Mileage Over Long Distances?
The Prius' estimated fuel consumption will vary slightly depending on the selected configuration.
The L Eco runs at 53 mpg on the highway and holds up to 11.3 gallons of fuel. The XLE, LE, and Limited trim levels deliver up to 50 mpg on the highway.
Meanwhile, the LE AWD-e and XLE AWD-e trim levels get around 47 mpg on the highway. The XLE, LE, and Limited can also hold up to 11.3 gallons. Others can hold 10.6 gallons of fuel.
With these capabilities in mind, the L Eco, for example, can offer close to 600 miles running on fuel alone.
How Many People Can Comfortably Go on a Road Trip in a Toyota Prius?
The Prius can seat 5 people and is quite comfortable for a small vehicle. The front seats provide comfort and support on long journeys and the rear seats are also comfortable for adult passengers.
However, its sloped roofline reduces rear headroom, and rear width is not wide enough for tall adults.
Related: What Are The Best & Worst Years For Toyota Prius? (Explained)
What Are the Best Cars for Long Road Trips?
If you spend much time on the road, here are some cars we suggest you might consider:
Toyota Camry
Honda Civic
Honda Accord
Toyota Avalon
Kia Soul
Nissan Altima
Final Thoughts
From the information we've analyzed above, the Toyota Prius is a great option for road trips. It has many features that cause it to stand out. However, every motorist has a preference in any car and the Prius might not serve that need for you.
If you value space and smooth rides on all terrains above all things, it's best you explore other options.
Remember, however, that there's hardly a perfect car. Whatever a car lacks in one aspect, it makes up for in another.
Sources
Was this article helpful?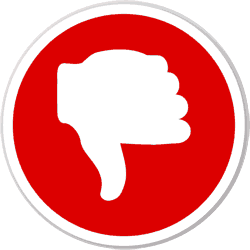 Did you find wrong information or was something missing?
We would love to hear your thoughts! (PS: We read ALL feedback)