It is common knowledge that some cars' maximum top speeds are limited to a certain number of miles per hour (mph), most notably 155 mph.
Some car enthusiasts, who appreciate the speed and do not fancy this concept of built-in speed limiters, tend to turn to cars that are not speed-limited.
For this reason, we will be exploring some car models that are not speed-limited. Also, find out why cars can go faster than the maximum speed limit.
1. Chevrolet Camaro LT1
The Chevrolet Camaro is one of Chevy's models that has immensely impacted overall popularity and worldwide acclaim for the brand as a whole.
Since we are discussing speed, it is only right that the Chevrolet Camaro is appreciated with the number one spot.
The Camaro is a well-beloved car and is very popular among speed admirers. Why? You might wonder. It is because when the deal concerns how fast cars can go, the Chevrolet Camaro is a consistent contender.
The base model of the Chevy Camaro comes equipped with a powerful V8 engine that has an engine displacement of 6.2 L/376. This engine produces a massive 455 horses @ 6000 rpm and 455 @ 4400 rpm torque.
The Camaro's engine performance allows this muscle car to reach 0-60 mph in a remarkable 4.3 seconds. When you step harder on the gas, the Chevy Camaro can mop up a profound top speed of 165 mph.
One couldn't agree less that the Camaro is a great buy, seeing all the performance that comes with the base trim. Another plus for this beast is the relatively moderate cost to own one, at $36,400 MSRP.
Here are the demographics of muscle car buyers.
2. Ford Mustang GT
The Ford Mustang is without any reservations one of the most, if not arguably the most popular of America's muscle cars.
The Mustang model, ever since its inception, has never failed to meet and occasionally beat the expectations of stakeholders in the automotive world.
The Mustang has long served as the epitome of what a muscle speed beast should be, a role it is still reprising to date.
The Ford Mustang is fitted with a V8 premium unleaded engine matched with either a 6-speed manual transmission or an automatic transmission.
This engine and transmission blend generates a whopping 450 horsepower @ 7000 rpm and 410 maximum torque @ 4600 rpm.
With these thrilling numbers for the engine performance of the Ford Mustang, is it not surprising that this beastly American-made car has a 0-60 mph time of a notable 4.4 seconds? That's very fast.
With all these engine performances, it should not awe you that the Mustang can reach a top speed of an imposing 168 mph.
Another upside to the Ford Mustang is that it comes standard with the Tire Pressure Monitoring System.
This feature serves to keep the driver abreast with the pressure rate of the car's tires, especially when you step on the gas to get some good performance.
To crown it all with the price icing, you can purchase the Ford Mustang with all that rarely paralleled performance for as low as $38,345. Now, isn't that mouthwatering price attractive enough to make you opt for the Mustang?
3. Dodge Challenger R/T Scat Pack
The Dodge Challenger is a household name worldwide when the subject concerns cars that step and thresh the asphalt with bonkers at top speed.
The model name Challenger is self-explanatory, as it already announces its presence to other top-speed contenders on this list.
The Dodge Challenger has an impressively powerful 6.4 L/392 premium unleaded V8 engine. This engine is strapped to either an 8-speed automatic or a 6-speed manual transmission.
The Challenger oozes a significant 485 horsepower @ 6,100 rpm, and a torque of 475 @ 4,100 rpm.
When the topic of contention is how fast the Challenger R/T Scat Pack can go, that is its top speed, this bold American muscle could worry less.
The Challenger boasts an overwhelming 174 mph and has an impressively fast 0-60 mph time of 4.2 seconds. Now, that is incredibly fast.
There is no doubt that the Dodge Challenger is an exceptionally high-performance car that could be said was built for the fast track.
The difference is that most super-fast and very plush cars cost a fortune to own.
This is where the Challenger comes in handy, as it provides the same amount of services those supercars do at a relatively moderate price of $47,206. It is a win-win situation if you ask me.
4. Chrysler 300c
The big, bold, and conspicuous Chrysler 300c is a light luxury sedan or wagon that is now in its 2nd generation.
Since this imposing car made its debut in 2005, the 300c has over time stamped its place among cars that melt hearts in diverse forms.
To put it simply, the Chrysler 300c is a full-size sedan with an abundance of interior space.
One might wonder why the 300c is on this list, seeing that it is more of a family sedan and not built for speed. Well, the 300c possesses some hidden qualities that are surprisingly almost unbelievable.
To let the cat out of the bag, the Chrysler 300c has under its hood a significantly strong 6.4 L/392 premium unleaded V8 engine.
This impressively massive engine is mated to an 8-speed automatic transmission to pump out excellently dominant 485 horses @ 6,100 rpm, and a fast pounding torque of 475 @ 4,100 rpm.
With the above performance numbers or grades combined, the big and heavy Chrysler 300c is still able to hit the 0-60 mph time in just 4.3 seconds.
It can also reach a quarter-mile in 12.4 seconds, even faster than some favorite speed contenders. The 2023 Chrysler 300c has an outstanding top speed of 160 mph.
That is very fast for a full-size sedan considering its size and weight, but it's all thanks to its powerful engine.
The Chrysler 300c has a modest price of $56,595. That is enough to attract those who appreciate ample cabin space and are never too shy to step down hard on the gas.
Find out if automatic or manual cars are faster.
5. Honda Civic Type R Hatchback
The Japanese automobile heavyweight Honda is one brand that has garnered mostly positive acclaim for its reliability and fuel economy.
Their sales numbers on the chart prove this point, but when the topic is speed, normally, Honda would not be the brand that immediately comes to mind.
From the exterior look of the 2023 Honda Civic Type R Hatchback, one is already filled with suspense and speculations.
With this design that is quite typical of Honda, what could have been done differently from the status quo?
The Civic Type R has some surprises rolled up its sleeve for skeptics as it boasts some alluring qualities that would likely be hard to resist.
The Civic Type R is equipped with a 2.0 L Inline-4 turbocharged engine that is mated to a 6-speed manual transmission.
The Civic Type R generates an impressive 315 horsepower @ 6,500 rpm, and 310 of torque @ 2,600 – 4000 rpm.
This sleek Civic can attain 0-60 mph in a brisk 4.9 seconds. Also, it goes on to have a superb top speed of 169 mph to justify it being included on this list.
If this exceptional Honda catches your fancy, it could be yours for a reasonable $42,895. I'm quite positive that the Civic Type R would be worth every buck.
Did you also know that electric cars are top-speed limited?
6. Kia Stinger GT2
Kia has been able to carve a niche for itself in the automotive industry, where creativity and innovation rule. The Kia brand is one that you might be tempted to overlook or snub, especially when it pertains to speed.
The Kia Stinger comes fitted with a capable 3.3 L twin-turbocharged V6 engine matched to an 8-speed automatic transmission.
From under the hood, the engine produces a thrilling 360 horsepower @ 6,000 rpm. It boasts 376 of torque @ 1,300 rpm.
The Stinger makes a bold stance among the competition with its fast achievement for the 0-60 mph time, only 4.7 seconds.
The performance treat does not stop here, the 2023 Kia Stinger also takes pride in its ability to go very fast at a top speed of 167 mph. This silent beast is quietly faster than some very popular performance cars.
The good news is that you don't have to rob a bank to own a 2023 Kia Stinger GT2.
The Stringer GT2 cost $51,790. Meanwhile, your car won't accelerate past 60 mph, there are easy solutions.
Sources
Cheapest Fast Cars In 2023 | US News
Was this article helpful?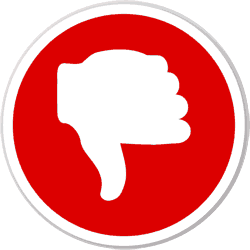 Did you find wrong information or was something missing?
We would love to hear your thoughts! (PS: We read ALL feedback)