Buying a first car is a significant milestone. It's the first time you have complete control over something you love. However, navigating the process of finding and buying your first car can be overwhelming.
With the ever-rising popularity of electric cars today, it's no wonder you might consider a Tesla. The Tesla Model 3 is a gorgeous car with a sleek design and impressive performance.
However, the question still remains whether a Tesla is a viable first car option.
Here's Why the Tesla Model 3 Is a Good First Car
The Model 3 is the least costly Tesla. It is easier for those who learned how to drive with an automatic to transition to a Tesla. Speed Limit Mode enables drivers to limit speed and acceleration. The Valet Mode setting is even more restrictive. Model 3 received excellent marks for crash protection.
How Easy Is the Model 3 To Drive?
The popularity of the Tesla Model 3 is well-deserved. The Model 3 is stylish and appealing and has a sizable battery and engine under the hood.
Additionally, it's incredibly comfy, especially once you get used to using autopilot.
If a Tesla is your first car, you likely learned how to drive in a gas-powered vehicle, whether automatic or manual.
It will be easier for those who learned how to drive with an automatic to transition to a Tesla as their first car.
That said, the only significant difference is that the gear shift is a stalk on the Tesla's steering column rather than on the center console.
Overall, the Tesla Model 3 boasts tremendous performance, with quiet operation and smile-inducing cornering maneuverability.
Although it delivers immediate torque and is faster than the high-performance variants of most saloons, the silence may require some getting used to.
However, like all things in life, there are some drawbacks.
For a new driver, the all-encompassing center screen is a drawback. It accomplishes everything, so it's fantastic, and any seasoned driver might not experience any issues.
As a novice driver, your attention should be entirely on driving.
A driver's ability to concentrate is impacted by removing all the buttons and knobs to use the touchscreen display.
And if you stop to think about it, using the touch screen on your car to adjust the heater while driving is the same as using your phone – even for a brief while, it diverts attention from the road.
While the most significant of concerns, a new driver should always be cautious and refrain from diverting their attention from the road.
You may also want to know if the Tesla Model 3 is big enough for families of 4-5.
Can You Trust a 16-17-Year-Old With a Tesla?
If you're an older driver, you may have wondered whether you can trust a 16-17-year-old with a Tesla. After all, they've just started driving and will be inexperienced behind the wheel.
However, these young drivers have been tested by the state and are legally allowed to drive – so why shouldn't they be able to drive your Tesla?
While your concern might be closely related to their well-being and your car's, Tesla has introduced several settings to ensure your teen is kept safe.
For added security, you can set up a four-digit pin number that has to be inserted every time someone intends to drive your vehicle.
Do the following to activate this setting:
Controls
Safety
PIN to drive
The process to create a driving PIN is then as simple as following the on-screen instructions.
With this pin, you can now access speed limit and valet modes.
Speed Limit Mode enables you to select a max driving speed and limit acceleration between 50 and 120 miles per hour.
You can choose a maximum driving speed and acceleration restriction in the Speed Limit Mode between 50 and 120 miles per hour.
To activate and deactivate Speed Limit Mode for the first time, you must enter the 4-digit PIN.
When this feature is activated, and the vehicle's speed is about three miles per hour of its top speed, a message is displayed on the center console display, and the Model 3 notifies you via the Tesla Application.
When activating Speed Limit Mode, do the following:
The Tesla should be in park
On the touchscreen display, select Controls – Safety – Speed Limit Mode.
Choose the maximum speed.
The slider should be moved to the On position.
Enter your 4-digit PIN to enable and disable the speed limit function
However, if you're looking for something more restrictive, you can always put your Tesla into valet mode.
The following limitations are in effect when the Model 3 is in Valet mode:
The top speed is 70 mph.
Maximum power and acceleration are restricted.
The glove box and front trunk are both locked.
The navigation system does not provide home or work addresses.
Voice commands and the touchscreen cannot be used.
Convenience functions like autopilot are disabled.
How Safe Is Tesla's Model 3?
Tesla's Model 3 is arguably one of the safest vehicles on the road today.
The Insurance Institute for Highway Safety (IIHS) gave the Model 3 a top safety pick score following thorough testing. The IIHS then gave Tesla's Model 3 a "good" rating in almost every category.
The Model 3, therefore, received top marks in active safety features and measures that avoid collisions.
In particular, the Model 3 excelled at employing autonomous emergency braking to prevent collisions. Additionally, this electric vehicle received the same excellent grade for actively avoiding pedestrians.
According to Business Insider, the Model 3's safety ratings are capped off by the most outstanding roof protection rating ever given by the IIHS.
The Tesla Model 3 was also deemed to be very safe by the National Highway Traffic Safety Administration (NHTSA) and Euro NCAP organization. Notably, both agencies gave the Model 3 excellent marks for crash protection.
What Cars Are Typically Recommended for New Drivers?
When you're first learning to drive, it can be intimidating.
You're not just learning how to drive in general, but you're also trying to learn the rules of the road and how to maneuver a vehicle safely.
If you've ever taken a driving course or had a friend teach you how to drive, you know that some vehicles make learning more straightforward than others.
Most new drivers are excited to get behind the wheel of their first car. While it's exciting to get behind the wheel, choosing a safe and reliable vehicle is also essential.
Some cars are easier for new drivers because they offer more safety features and control options that facilitate new drivers to feel comfortable on the road.
Here are six cars that are ideal for new drivers:
Volkswagen up!
Hyundai i10
Volkswagen Polo
Kia Picanto
Skoda Fabia
Toyota Aygo X
Many of these models have been around for ages, so they're not exactly cutting-edge or flashy. But they do offer some of the best safety features on the road.
Generally, smaller cars are easier to handle and easier to park.
They also tend to be more fuel-efficient than their larger counterparts. And if you opt for an automatic transmission, you can expect even better gas mileage.
How Much Does Insurance on the Model 3 Cost for Beginner Drivers?
The insurance rates for the Tesla Model 3 vary depending on your driving record and location.
In general, the more miles you drive and the more violations you have on your record, the higher your premium will be.
If you don't have any violations but are a beginner driver, you could pay more for your coverage than someone with years of experience behind the wheel.
Although it's unfortunate, the reality is that insurance companies cannot assess the risk of new drivers based on their driving history.
Additionally, every insurer uses different criteria to determine how much they'll charge for car insurance premiums.
Some insurers may also charge more if you live in an area with higher rates of theft or vandalism – which could include areas with high crime levels or poverty.
Regarding the Tesla Model 3, the average annual premiums for insurance come to $2,115, or roughly $176 per month.
That is over 30% more expensive than the national average for auto insurance.
It's important to note that the average yearly prices for complete coverage for a Tesla Model 3 are not standardized across the United States – instead, they vary by state.
For example, the average cost of insurance for a Tesla Model 3 in Ohio is the lowest in the US, at $1,308 per year.
On the other hand, the average cost of insurance for a Tesla Model 3 is $3,731 in Louisiana – the most expensive in the US.
Furthermore, because costs may differ significantly amongst insurers (around $1,400 annually), it's difficult to determine how much a beginner driver will pay.
Do note, it will be significantly more than what a seasoned driver will pay.
Sources
Tesla: Safety & Security Settings
Tesla: Driver Profiles
MotorBuscuit: Tesla Model 3 Safety Scores Might Surprise You
NerdWallet: How Much Does Tesla Car Insurance Cost?
Was this article helpful?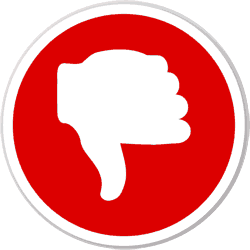 Did you find wrong information or was something missing?
We would love to hear your thoughts! (PS: We read ALL feedback)