Having a loud cabin can be frustrating, and it is not good, as you need to enjoy the convenience of riding in your SUV.
However, some vehicle manufacturers are renowned for producing SUVs with quiet cabins despite not being luxury automakers.
This list comprising SUVs with the quietest cabins will help you make an informed decision. You may also explore a list of affordable cars that are really quiet.
1. 2022 Mazda CX-30
The 2022 Mazda CX-30 has an excellent track record among subcompact SUVs.
Renowned for its luxurious and quiet cabin, it also delivers beyond expectations in terms of cargo space and fuel efficiency.
It is a 5-seater vehicle in 8 trim levels, with Premium as the most famous style among enthusiasts.
The premium style costs around $32,075 and has a 2.5L I4 engine and all-wheel drive.
It is expected to deliver 31 MPG on the highway and 24 MPG in the city.
Riders are offered a pleasant experience and a premium interior that removes the noise.
This vehicle delivers a mind-boggling cabin and luxurious interior primarily seen in a luxury brand such as Audi Q3.
It is a great vehicle that offers smooth handling and is very sporty.
Besides being stylish, the CX-30 is one of the compact SUVs with the most horsepower.
2. 2022 C-HR
This vehicle is loaded with a four-cylinder engine and could be a turbocharger or supercharger.
The 2022 C-HR is rich in family-oriented features in the cabin, and its suspension helps it absorb bumps without stress.
It has excellent fuel mileage as it consumes 27 mpg in the city and 31 mpg on the highways.
The cabin is as smooth as the exterior and is renowned for its durability among other vehicle brands.
This vehicle has dual-zone automatic climate control, remote keyless entry, and the energetic Toyota Safety Sense 2.5 suite.
Drivers also enjoy features such as a pre-collision system, dynamic radar cruise control, leather-trimmed seats, an eight-inch touchscreen interface, as well as a power-adjustable driver's seat.
3. 2022 Kia Telluride
The 2022 Kia Telluride is a mid-size SUV with excellent reviews of its quiet cabin.
Consumer Reports appraised this mid-size SUV as number one with three rows.
This SUV is renowned for suppressing noise and delivering one of the quietest cabins.
The price is quite fair, costing around $33,390 to $45,190 to own this vehicle.
The 2022 Kia Telluride has an energetic 3.8-liter V6 engine that can move up to 60 mph within 7.2 seconds.
You will enjoy a smooth transition on its eight-speed automatic transmission, and this vehicle has a competitive edge over other brands in terms of its cabin quietness.
Its muffled engine ensures the noise outside your vehicle doesn't disturb you.
The 2022 Kia Telluride delivers on its promise with excellent suspension and 20-inch tires. These features make it easy to absorb road bumps.
The EX version of the 2022 Kia Telluride shows that Kia can deliver luxury and convenience.
Three-zone automatic climate control, leather interior, sunroof, and heated and ventilated front seats are some perks of this mid-sized SUV.
Owners of this SUV will enjoy the nicely styled cabin, satin-finish trim and enticing imitation wood.
Do you also know that the Kia Tellurise is one of the SUVs without turbo engines?
4. 2022 Subaru Outback
The 2022 Outback is available in eight trim levels. They are Base, Premium, Touring, Onyx Edition, Limited, Limited XT, Touring XT, and Outback Wilderness.
This vehicle ticks all the boxes of superb action. The 2022 Outback XT 2.4-liter turbo engine delivers 23 mpg in the city and 30 mpg on the highway.
On the other hand, the standard 2.5-liter engine offers 26 mpg in the city and 33 mpg on the highway.
This SUV is one of the best mid-size SUVs, with the quietest cabins in the league of SUVs.
You can enjoy features such as a redesigned front facade, wireless Apple CarPlay, Android Auto, and Outback multimedia system.
Other features include the latest EyeSight Safety technology and a new wide-angle mono camera.
5. Volvo XC90
Individuals tired of compact SUVs can finally switch to this incredible mid-size SUV.
It is one of the best SUVs that deliver beyond expectations as buyers get convenience and luxury, built with a quality, tranquil cabin and a powerful engine.
6. 2022 Hyundai Tucson
This compact SUV is rated number two in the list of top compact SUVs from Consumer Reports.
The 2022 Hyundai Tucson prices range between $24,950 to $43,200, and it is available as a hybrid.
It also offers a smoother ride and sharper handling for the drivers and is considered better than competitors, such as the Nissan Rogue and the Toyota RAV4.
The 2022 Hyundai Tucson has a 2.5-liter four-cylinder engine with 187 hp. This vehicle can race up to 60 mph within 9.6 seconds and is perfect for daily driving.
Its firm suspension ensures the proper absorption of most bumps, and the steering wheel is quite active and responsive.
Its quiet cabin stifles the noise and different wind levels and is considered an upgrade from the last version of Tucson.
Among other compact SUVs, the 2022 Hyundai Tucson has more cargo capacity. You get 74.8 cubic feet when the seats are folded and 38.7 cubic feet behind the rear seats.
The 2022 Hyundai Tucson also offers Android Auto, Apple CarPlay, and a user-friendly 8-inch infotainment touchscreen.
Consumer Reports gave this SUV an excellent rating for its usability, climate system, and front access.
Due to its quiet cabins, it also received a rating of 4 out of 5 from the car reliability website for rear seat comfort, braking, and predicted reliability, making it a good family SUV.
You should expect 18 mpg in the city and 35 mpg while driving on the highway.
7. 2022 Mazda CX-5
Mazda took the game to another level with the Mazda CX-5 regarding engine sizes, general specifications, and safety features.
If you have always wanted to feel luxury without owning a luxury automobile like Bentley, go for the Mazda CX-5.
It is a popular choice among students, individuals with a family, and senior citizens.
The automaker had every rider's convenience in mind when designing the SUV. Its active accelerator pedal, sculpted steering wheel, and accommodating armrests lay credence to this fact.
A user-friendly infotainment system, ample interior space, comfortable seats, and superior materials make a ride in the 2022 Mazda CX-5 a pleasant one.
You will fall in love with the personalized 10-speaker Bose audio system and a windshield-projected intelligent driving display in the SUV.
The automaker redefined calmness as it worked hard to reduce the internal noise levels in the 2022 Mazda CX-5.
This is an encouraging feat from the automaker, as the 2022 Mazda CX-5 is a significant upgrade.
8. 2022 Nissan Armada
The 2022 Nissan Armada is a spacious, full-size SUV with a vibrant V8 engine.
If you are unbothered about the fuel economy of an SUV, you can go for this vehicle, as it has one of the quietest cabins as well.
The 2022 Nissan Armada is available in S, SV, SL, and Platinum editions.
It is renowned for its speed on the highways and ability to tow up to 8,500 lb. Its three rows make it a smart choice for persons with family members and pets.
You are assured of a smooth ride with a 400-hp V-8 engine and 7-speed automatic transmission.
The essence of this SUV is comfort, and five people can conveniently occupy the first front two rows and still enjoy extra space.
The third row offers enough head and leg room for sufficient comfort.
The platinum trim has a wide-screen infotainment system and a quilted leather interior.
You also enjoy features such as blind-spot monitors, active lane control, automatic emergency braking, and adaptive cruise control.
On the Armada S model, you can access the 12.3-inch touchscreen with the wireless Apple CarPlay, 18-inch wheels, navigation, wireless smartphone charging feature, and wired Android Auto.
If you need a full-size SUV on a low budget, the Nissan Armada is one of the cheapest full-size SUVs in the US.
9. 2023 Hyundai Palisade
Hyundai delivered beyond expectations with the 2023 Hyundai Palisade, which is worth every dollar spent.
If you are searching for a full-size SUV with an exquisite cabin and ample space for your family, you are in for a lifetime surprise.
It holds the record as the largest SUV from the stable of Hyundai to date and has a quiet cabin.
The full-size SUV has a 3.8-liter V-6 engine that delivers 291 horsepower through an 8-speed automatic transmission.
Its standard range has several technologies and connectivity features, while the top models have features such as quilted leather upholstery, a panoramic sunroof, and in-dash navigation.
Irrespective of your trim choice, the Palisade's cabin offers an ambiance of serenity and quietness for you and your loved ones.
Was this article helpful?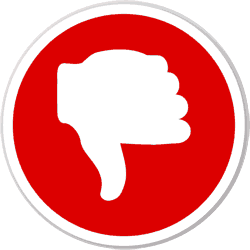 Did you find wrong information or was something missing?
We would love to hear your thoughts! (PS: We read ALL feedback)