Looking for a new car always has its ups and downs, but no one can resist a vehicle with the least minor problems. It will always be a forever occurring problem for car buyers with endless options.
When it comes to SUVs, potential owners are worried about their reliability and whether their cars will be able to hold their value. This is common for everyone in the market for an SUV.
In this article, we are taking a look at some SUVs with the fewest problems.
Let's go.
1. Toyota RAV4
The 2022 model of the Toyota RAV4 inherits some of the best traits of the Japanese brand. Unlike older models, this SUV sports a great design coupled with reliable components to last for a longer period.
This model is redesigned from the older versions to ensure modern efficiency standards are adhered to. It also means that it is now one of the most reliable SUVs in the Toyota lineup.
We all know that Toyota makes some very reliable cars, and this is no surprise for the Toyota RAV4. The exterior design is nothing to write home about, but it is still regarded as being a classic look.
Older RAV4 models like the 2013, 2008, and 2009 models got really low-reliability scores. The manufacturer seems to have ironed out most of the issues with older models and now it receives improved scores.
One of the best-year models for the Toyota RAV4 is the 2016 model, which got 86 out of 100 for its quality and reliability on J.D. Power. It means it scores better than most competitors in the same segment.
If you're considering the RAV4, we've written a comprehensive article about why Toyota RAV4s are so popular. 
2. Mazda CX-5
The Mazda CX-5 is one of the most reliable and with few problems and complaints from owners across its models. However, models to avoid would be the 2014 and 2016 models that got a series of problems.
Mazda cars are not known to be among the most reliable, but this has changed drastically throughout the years. They are now producing some dependable models from SUVs to sedans.
The company is seeing the rewards of listening to customer feedback and acting on it. For example, the CX-5 was redesigned in 2017 based on customer feedback.
The redesigned 2017 model improved the exterior design and overall performance of the car. Mainly, the engine changed to a 2.5-liter four-cylinder engine coupled with a six-speed automatic transmission.
More recently, the 2020 and 2021 models saw significant changes both in performance and aesthetics. This then consequently improved reliability scores for the CX-5 for the better.
In the older models, particularly the 2016 Mazda CX-5, the biggest issues were with brakes, electrical systems, and various engine problems. Most of the big issues occurred between 15,000 miles and 55,000 miles.
The CX-5 is now able to compete with some of the best SUVs in its segment. This has also now inspired confidence in potential buyers of SUVs.
3. Mercedes-Benz GLA 250
A well-taken care of Mercedes-Benz GLA 250 can comfortably run for over 150,000 miles without any serious issues. Mercedes-Benz has been known to produce some dependable cars, and this SUV is proof of that.
The GLA 250 is a stylish family SUV with modern features that make it a good contender in the SUV segment. This car comes in all-wheel drive and can be recommended for long-distance drives.
It is important to note that the Mercedez brand in and of itself gets relatively low-reliability scores across its models. However, the GLA 250 has surpassed some high standards for models in the SUV segment.
For the J.D. Power predicted reliability score, the GLA 250 gets an above-average score of 73 out of 100. This is a huge improvement from other Mercedez models in various sizes and segments.
Many Mercedes-Benz owners will tell you not to buy a used Mercedez if you can help it.
With that said, it is surprising that a well-maintained GLA 250 can surpass expectations and be a dependable daily car. It is also important to listen to the car and take time to change the oil and brakes if they are due for a service.
Another reason why most potential buyers shy away from Mercedez cars is that their models are quite expensive to maintain. You can expect to pay around $988 for annual repair costs.
Owners of the GLA 250 also report on various benefits, such as improved fuel efficiency and low cost to own expenses. However, you can expect a major repair issue within the first 5 years of owning the car.
4. Chevrolet Equinox
This model from Chevrolet is not super powerful in terms of performance, but it will not leave you by the roadside. The improved cabin space and a list of standard features across its base models make it an ideal choice.
The Chevrolet Equinox comes in at an excellent 85 out of 100 on J.D. Power's reliability rating. This is a great score for a subcompact SUV with so many other options out there.
The Equinox is built in both Canada and Mexico and comes in four trims, namely LS, LT, RS, and Premier. All the trims come with a 170-horsepower four-cylinder engine and an all-wheel drive version comes at an extra cost.
All the base models of the Equinox come with a variety of safety features that Chevrolet is known for. These include automatic emergency braking, lane departure warning, and lane keep assist among others.
Some bells and whistles include power-adjustable seats, rear parking sensors, rear cross-traffic alerts, and blind-spot monitoring. The Equinox goes up against competitors such as the Mazda CX-5 and Hyundai Tucson.
The Equinox is among Chevy's best-selling SUVs, but the mass consumption has not really affected its reliability scores.
Among the biggest issues surrounding the Chevrolet Equinox are engine stalling and some irregular running at low speeds. It also got a lot of complaints with regard to electrical issues, even though most of them are minor.
Older models, such as the 2010 to 2013 models, were faced with recalls for various issues, such as oil leaks and fuel pump failure. These problems seem to be ironed out by Chevrolet and now do not affect the later models so much.
Among the most complaints for owners is the problem with leaking fluids. Leaking oil and transmission fluid are problems that owners are most annoyed by.
All the problems faced by Chevrolet Equinox are few compared to some competitors in the same segment. It is not the most luxurious or stylish car out there, but it gets the job done and can last a long time.
Before buying a used model of this car, please read about the best and worst years of the Chevrolet Equinox.
5. Kia Sportage
For the past few years, the Kia Sportage has been a really dependable SUV, surprising some of the big players in the industry. This subcompact SUV is fun to drive and offers some modern features for a good price.
Among small SUVs, the Kia Sportage gets a score of 88 out of 100 from J.D. Power's reliability scores. High scores like this signify a low level of defects and issues with the particular car.
Even though Toyotas are considered some of the most reliable cars overall, Kia has proven itself a great contender. This Kia model even gets higher scores than some of the most reliable Toyota models.
One of the most compelling reasons most people get the Kia Sportage is how affordable it is. It is more affordable than the Ford Escape and Nissan Rogue, which are close competitors.
The Kia Sportage can last well over 200,000 miles if well-maintained and driven normally. On top of that, the Kia Sportage got fewer recalls in the past five years than most other competitor SUVs.
At around $460 annual repair costs, it is significantly cheaper to maintain than other SUVs. Most owners of the Sportage report that the brakes will be the first components to need replacing or fixing.
Tires need rotating every 5,000 miles and the brake pads normally last around 30,000 miles before needing replacements. Some of the recalls from older models were because of braking issues in the Kia Sportage and some recalls were for engine issues.
Owners of later models of the Sportage swear by preventative maintenance regularly. Regularly maintaining the Sportage can prevent major repairs along the way, which might cost way more.
Regular maintenance for the Sportage usually means the standard oil change, tire rotation, and engine filters. Major issues with the engine transmission or battery will be shown on the dashboard with warning lights.
A good idea is to take the dashboard lights seriously and have the car checked whenever a warning light illuminates. Issues can be sorted out by a mechanic or certified Kia dealership.
The Sportage has a lot going for it when it comes to affordability, reliability, and design.
For more information about this vehicle, please read our article about how long the Kia Sportage lasts.
Was this article helpful?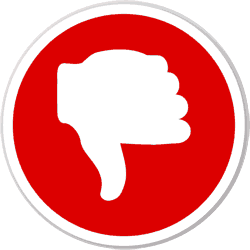 Did you find wrong information or was something missing?
We would love to hear your thoughts! (PS: We read ALL feedback)