An adjustable pedal system offers drivers the required comfort while driving. It ensures proper movement of the brake, clutches, and accelerator away from, or toward the driver.
Despite being a functional and important feature, not all vehicles have adjustable pedals on them. Let's explore some compact sport utility vehicles with adjustable pedals.
Compact SUVs
Compact SUVs are the second smallest SUVs you'd find. That's why it's always thrilling when we find some of them with impressive features despite their smaller sizes and cheaper prices.
These are some impressive small SUVs we could find.
1. Chevrolet Equinox
The value of the 2022 Chevrolet Equinox is around $25,800 and known to be a bestseller among Chevrolet vehicles. However, as you've probably guessed, there's a lot more to it than just adjustable pedals.
This SUV has less space and fewer standard features than competitors like the Toyota RAV4 and Honda CR-V. With just two rows, it can accommodate five passengers at a time.
On that topic, check out the compact SUVs with the most passenger room.
It is a powerful model to own, and a worthy competitor to the likes of the Ford Escape, Honda CR-V, and Toyota RAV4.
The 2022 Chevrolet Equinox, relative to rivals, is an amazing compact SUV for short people.
This SUV has great visibility to the front and sides and has features such as hands-free park assist. Its cargo area brandishes either a hands-free liftgate or a power liftgate which makes it easier to access the cargo space.
You also get to enjoy a standard infotainment system in your 2022 Chevrolet Equinox. They equipped this infotainment system with a 7-inch touchscreen that is easily accessible.
There are knobs and buttons for climate and audio controls in this vehicle. Drivers also have access to Android Auto and Apple CarPlay.
Last, it wouldn't be complete without safety features such as lane-keep assist and automatic emergency braking.
2. Nissan Rogue
This SUV costs around $26,850, and it is a five-passenger small SUV sold in four trim levels, and these are S, SV, SL, and Platinum.
All these vehicles are powered by the 1.5-liter turbocharged three-cylinder engine (201 horsepower, 225 lb-ft of torque) mated to a continuously variable automatic transmission (CVT).
The Rogue possesses value and quality, and these are the features that qualify it to be on the list of the 2022 "Best Compact SUV for Families".
It still has Zero Gravity seats, inspired by NASA technology that offers convenient driving.
Nissan carefully crafted the interior of this SUV, especially in the higher trims. On this vehicle, you can still enjoy beneficial features such as park assist and the hands-free liftgate.
Its standard 8-inch touchscreen is compatible with your smartphone, and supported by physical controls.
This SUV further comes with standard safety features such as pedestrian and cyclist detection, rear parking sensors, and automatic emergency braking.
There are more advanced features in the 2022 Nissan Rogue that you can enjoy, and they include adaptive cruise control and ProPilot drive assist.
The latter uses the steering wheel and brakes to keep the vehicle in the lane while it maintains a set speed.
3. Subaru Forester
The 2022 Subaru Forester is worth $25,895. This SUV also features on the list of the 2022 "Best Compact SUVs for the Money".
With that in mind, we know that its price is probably worth it and adjustable pedals are the icing on the cake.
It has great visibility, and its doors open wide, making it easier for anyone (irrespective of their size) to enter and exit the vehicle.
This compact crossover SUV has a power liftgate and a spacious cargo space. There are two screens in the console, and the lower screen provides for easier access.
Its base model has a 6.5-inch touchscreen that is compatible with a smartphone. Owners would also have access to safety features such as lane-keep assist and adaptive cruise control.
Conclusively, the higher trims of the 2022 Subaru Forester have features such as lane-change assist and rear cross-traffic alert which helps not-so-tall drivers.
Sub-compact SUVs
Let's explore the list of remarkable sub-compact SUVs with adjustable pedals.
4. BMW X1
With $35,400, you can become a proud owner of a new X1. If it seems pricey, note that it's a superb luxury sub-compact SUV that delivers convenience and ease for occupants.
The 2022 BMW X1 has a spacious cargo capacity, sporty handling, user-friendly infotainment controls, and an incredible engine.
It is easier to move this vehicle in tight spaces, and its unique and comfortable interior is well-crafted to offer support for small individuals.
It has a hands-free liftgate for the big cargo area, and there is an 8.8-inch touchscreen on the infotainment system and physical controls.
However, it supports only Apple CarPlay and the on-board system is available to Android users.
The SUV has loads of standard safety features such as lane-departure warning and front and rear parking sensors.
It also has adaptive cruise control and park assist features. The BMW X1 is known to have two trims, namely the base and the XDrive models with all-wheel drive. Speaking of drive systems, these are the best small SUVs with 4WD.
Your trim choice can be determined base on your preferences, needs, and budget.
5. Kia Soul
The 2022 Kia Soul is relatively cheaper than the X1 but loaded with several safety features and ample space. Added to its superb fuel economy, its adjustable pedals further make it a coveted SUV.
Then there's its user-friendly infotainment system with an 8-inch touchscreen, smartphone connectivity, and physical controls.
The Kia Soul further has an elevated seating position for enhanced visibility among not-so-tall drivers. You can make several adjustments to your seat and there's also the option of a tilt-and-telescope steering wheel.
The low-load floor of the Kia Soul makes it easier for anyone to access it, and its cargo space is very spacious.
This means the Soul is close to the ground yet provides great visibility and functionality for drivers.
That's why the Kia Soul is among small SUVs with awesome visibility.
There are two variants of the Kia Soul, and these are the base and S trims. The former has few safety features, while the latter has a higher price tag and more safety features.
On the Soul S variant, you can enjoy features such as blind-spot monitoring and automatic emergency braking.
You can enjoy the 10-way power-adjustable seat and a 10.25-inch touchscreen on it.
6. Mazda CX-30
The 2022 Mazda CX-30 ranks high on the list of SUVs with adjustable pedals.
Renowned for its convenient front-row seats and an 8-way power adjustable driver's seat, the SUV is a true definition of class and luxury.
It also has a power liftgate that comes in handy as a rear SUV door and its infotainment system uses a big knob in the center console instead of a touch screen.
This energetic SUV comes with an 8.8-inch display with smartphone connectivity.
There are standard safety features on the CX-30 like adaptive cruise control and pedestrian detection, front and rear parking sensors, and a 360-degree camera.
Final Thoughts
The purpose of the power-adjustable pedal system is to reduce fatigue and offer convenience for smaller drivers.
However, it is important to note that pulling seats forward too much is not advisable as it brings the driver close to the airbag. This may cause harm in the event of an accident.
Adjustable pedals enable drivers to maintain a safe distance from the wheels. Hence, adjustable pedals may be the most underrated feature in cars today.
Some vehicles with memory function power-adjustable pedals enable drivers to get their preferred pedal position on time.
Was this article helpful?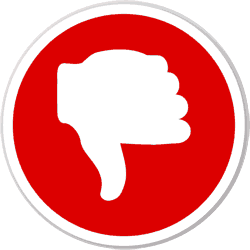 Did you find wrong information or was something missing?
We would love to hear your thoughts! (PS: We read ALL feedback)