The popularity of SUVs has been growing for years, but it's really only in the last few years that they've become the hot trend for people looking for a new vehicle.
The reason? They offer a lot of space, comfort, and safety to go along with the capability to go off-road.
For example, the Toyota Highlander is an excellent choice for a family car – it's spacious, comfortable, and affordable.
Even though the Highlander has received good reviews for its handling, comfort, and fuel economy, there are some areas where it lags behind other SUVs. Let's look at bigger and arguably better SUVs than Toyota's Highlander.
These SUVs Are Taller Than the Highlander
The height of a vehicle determines the space between your car's undercarriage and the road surface and is something to consider seriously if you plan on doing a lot of off-roading.
The 2022 Toyota Highlander stands at 68.9 inches and is shorter than the average height of SUVs available today.
Being shorter than most, there are more suitable options for off-roading than the Highlander. But don't worry; we have you covered.
The SUVs below offer superior height than the Highlander, making them perfect for driving off-road and getting a commanding view of what lies ahead.
1. 2023 Chevrolet Traverse
The Chevrolet Traverse, still categorized as a midsize SUV, is among the biggest models in its category.
This vehicle has ample space for seven or eight passengers and a maximum cargo space of about 100 cubic feet.
Being a significant player in the field of three-row midsize crossovers, the Traverse is superior to the Highlander in terms of spaciousness.
This is primarily due to how much longer, wider, and taller the SUV is.
The Chevy Traverse offers drivers headroom of 42.8 inches in the front and 40 inches in the rear. The Highlander only supplies up to 38.4 front, and 37.1 inches rear headroom.
The Traverse offering of superior headroom relates to one simple fact – this vehicle is taller than the Highlander. Coming in at 70.7 inches, Chevy's SUV is almost two inches taller than the Highlander.
Overall, the Chevy Traverse offers critical characteristics we should all look for in an SUV:
Dependability
Internal space
Great price
The Traverse has a significant length advantage over its main rivals, resulting in greater headroom and more space for cargo and passengers. Compared to the Toyota Highlander, the Traverse is considerably longer and taller.
2. 2022 Subaru Ascent
The 2022 Subaru Ascent is a superb option if you're searching for a tough yet elegant SUV that's up for an adventure.
This three-row SUV is roomy (making it a great family car), jam-packed with features, and built to cross uncharted territory with all-wheel drive as a standard feature, unlike most competitors.
With a remarkable 8.7 inches of clearance from the ground, the 2022 Subaru Ascent is superior to the Highlander in this category and allows drivers to easily navigate rough terrain.
But that's not all. The Ascent is generally a taller SUV than the Highlander, too, making it perfect for those who require more headroom.
The 2022 Subaru Ascent sits 71.6 Inches tall, meaning it's almost two inches taller than the 2022 Highlander.
While the Ascent has many standard features, the most noticeable is its space capacity which relates to the ground clearance and height of the vehicle.
It outperforms the Highlander by featuring 17.8 cubic feet of cargo space behind the third row and another 86.5 cubic feet with the second and third rows folded down.
These SUVs Have More Cabin Space Than the Highlander
If you're tall, you've probably noticed that some cars just don't fit people who are taller than average.
Sometimes it's because of the headroom, sometimes it's because of the legroom. And when you're shopping for a new car, this can be a real problem.
Below you'll find the SUVs that offer more cabin space for drivers, passengers, and cargo than the Toyota Highlander.
1. 2022 Honda Pilot
Midsize SUVs with three rows of seating are now the go-to choice for families with at least four children. Customers purchasing in this class anticipate plenty of passenger and cargo room as well as various convenience amenities.
While the Toyota Highlander and the Honda Pilot are two of the most common options for a crossover SUV with a third row of seats, the Honda Pilot is slightly bigger and more spacious.
Parents who frequently have to get children in and out of their cars will find the 2022 Honda Pilot appealing.
The first and second rows of seats are ideal for adults, and the legroom on the third row is sufficient for the class.
From the driver's seat, the Pilot offers a good view in all directions. There is a great deal of storage space too.
The Pilot features 16.5 cubic feet of cargo space behind the third-row seat, sufficient enough for a quick trip to the grocery store.
However, all the back seats can be folded to provide 83.9 cubic feet of space.
That said, the 2022 Toyota Highlander offers less passenger cabin space and comfort than the Honda Pilot but carries a similar cargo capacity.
So, suppose you're looking for an SUV where your passengers can be comfortable while you're moving cargo. In that case, the Pilot offers superior cabin space for passengers and cargo alike, making it a better option when compared to the Highlander.
2. 2022 Volkswagen Atlas
Having debuted in 2017, the Atlas is one of Volkswagen's newest model entries. It features a more traditional style and a boxier appearance than the Highlander.
The Volkswagen Atlas could accommodate six passengers with two captain's seats in the second row or seven people with a bench seat in the second row.
Although it can seat one person less than the Highlander, cabin space and comfort is not compromised.
The 2022 Atlas looks more desirable than its predecessor thanks to the freshly redesigned front and rear, which sees it gain 3 inches in length.
This results in additional interior space for the passengers and cargo.
With 20.6 cubic feet of room behind the third-row seats and a vast 96.8 cubic feet with both rear rows down, the Atlas easily outperforms the Highlander in cargo-carrying capacity.
The Atlas provides drivers and passengers with a commanding view of the road while remaining comfortable. Due to the SUV being made exclusively for the American market, it has a ton of internal space, and everything is ergonomically designed.
This SUV Can Pull More Than the Highlander
To the uninitiated, SUVs are big cars with extra ground clearance and four-wheel drive. But to those who know SUVs, there's nothing else like them.
They're built for outdoor enthusiasts, and when you're out in nature, you want to be able to take your toys along with you – that's where an SUV comes in handy.
An SUV has plenty of cargo space for all your gear and enough power to get up steep inclines and tow a boat that weighs thousands of pounds.
However, all SUVs are made differently, and the Highlander can only pull a mediocre 3,500 pounds. Read on to find out which SUV offers superior towing capacities.
1. 2023 Jeep Grand Cherokee L
The 2023 Jeep Grand Cherokee and the Toyota Highlander are both SUVs with lots of space for passengers and cargo.
When compared, both have comfy interiors, making them perfect for transporting families, taking road trips, or making daily commutes.
However, the Jeep Grand Cherokee L offers a more stable ride due to its larger dimensions.
Additionally, because of its bigger, more powerful engine, it can haul a staggering 7,200 pounds. That's 3,700 pounds more than what the Highlander is capable of.
Ultimately, the Jeep has more power. You'll therefore have a better chance of holding your own no matter what difficulties come your way while off-roading, hauling a trailer, or traveling long distances.
Each vehicle's off-road capabilities are exceptional, making them genuine Sport Utility Vehicles in the truest sense. But, despite the Highlander's valiant efforts, it simply cannot compete with the Grand Cherokee L's towing capacity.
Sources
10 Toyota Highlander Competitors
10 Alternatives to the 2022 Toyota Highlander
Was this article helpful?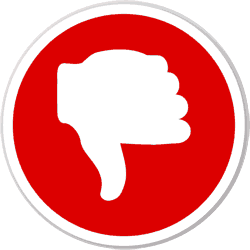 Did you find wrong information or was something missing?
We would love to hear your thoughts! (PS: We read ALL feedback)