Sharing both platform and engine with the time-proven Impreza, the Crosstrek can tackle trails that many other Subarus or compact crossover SUVs cannot.
Closing in on its tenth year of production, the Crosstrek has become a popular choice for those who want a Subaru.
Compared to other compact SUVs, the added ground clearance offers a little more lift for navigating your offroad adventures.
Here's How much Ground Clearance a Subaru Crosstrek has:
Since the Crosstreks' debut in 2013, the ground clearance has been 8.7 inches. As a result, the Crosstrek has two-tenths of an inch more than is recommended for off-roading. A few more inches of clearance will help you clear larger obstacles than the already generous standard ground clearance.
1st Generation Subaru Crosstrek (2013 – 2017)
Initially, the first gen of the Crosstrek had the same 148 horsepower, 2.0L 4-cylinder, boxer engine used in the Impreza.
However, power transfers to the all-wheel drive system of the Subaru Crosstrek via a 5-speed manual or CVT transmission.
This generation offered the Subaru XV Hybrid in 2014, a Crosstrek by any other name. It was the first Hybrid powered production SUV in the Subaru stable.
It uses an electric motor, paired with its CVT transmission, to generate enough energy to charge batteries that give it enough electric power for very short trips.
The older generations had some issues though. You can get a full overview of problems with the Subaru Crosstrek here.
Ground Clearance of the 1st Generation Crosstrek:
The ground clearance of the first gen Crosstrek is 8.7 inches, which is almost 3 inches more than the Impreza.
When paired with the Subaru all-wheel system, the added ground clearance is helpful in weather, fair or foul.
2nd Generation Subaru Crosstrek (2018 – 2022)
As of 2021, the Crosstrek is built on Subaru's global platform.
Therefore, the second-gen Crosstrek shares its bones with the Impreza, WRX, WRX wagons, and Sportwagon. Subaru is using this platform to make safer, better cars across all models.
The base engines for this generation are still the original 2.0L boxer engine. However, a 1.6L, 2.5L, and two hybrids are now offered.
A 6-speed manual or a CVT transmission drives all four wheels. In addition, a Crosstrek mild hybrid and plug-in hybrid are also provided during this generation.
Some of the models had issues with the transmission, you can read more here about general problems with Subaru cars.
Ground Clearance of the second-generation Crosstrek
Although the second-gen Crosstrek introduced a new platform, the redesign maintained the 8.7-inch ground clearance of the previous models.
3rd Generation Subaru Crosstrek (2023 – and beyond)
As the leader of cars bred for off-roading, the Crosstrek has become a popular model.
So popular that for 2023 it is receiving a complete makeover.
Subaru completely dropped the SV designation of the Crosstrek globally with the third-generation remake. After 10 years, this was due to a few changes to keep up with the competition in this sector of SUVs.
Available with a 2.0L or a more powerful 2.5L boxer engine, the Crosstrek is an excellent choice of off-roadable, affordable, all-wheel drive SUVs.
Please also check out our article about the best and worst years for the Subaru Crosstrek.
Ground Clearance of the third-generation Crosstrek
Ground clearance for the newest iteration of the Crosstrek stays at 8.7 inches for third-gen models.
Which Subaru Crosstrek Model has the Most Ground clearance?
The Subaru Crosstrek model with the most ground clearance is the model that you have modified.
All models of the Subaru, from the base model to the Hybrid, come standard with 8.7 inches of lift.
Are Subaru Crosstreks Considered High-Clearance Vehicles?
You should have a minimum of 8.5 inches of ground clearance when off-roading.
The 8.7-inch ground clearance standard on all Crosstreks is ample for offroad adventures.
However, lifting your Crosstrek 2 or 3 inches will enable you to crawl across larger obstacles while keeping the underside of your SUV from dragging.
If you are concerned about the undercarriage of your Crosstrek when off-roading, skid plates can protect the underbody of your Subaru.
How Much Ground Clearance Do Similar SUVs Have?
This market niche is filled with compact SUVs; however, they differ in size and capabilities.
These SUVs also have a price range as wide as these ground clearances.
However, Subaru Crosstrek is the leader in this class:
Honda HR-V Standard 7.0 inches and 7.3 inches on the sports model
Ford Bronco Sport Standard is 7.8 inches and 8.8 inches on the sports model.
Chevy Trailblazer Standard 7.5 inches and 8.0 inches on the LS AWD
The Hyundai Kona Standard is 6.70 inches. The first models had 7.0 inches
Nissan Kicks Standard 7.00 inches
Buick Encore GX Standard 6.22 inches
Jeep Renegade Base Sport is 6.70 inches
Jeep Trailhawk has 8.7 inches
Kia Seltos Standard 7.30 inches
Chevy Trax Standard 6.20 inches
What Sub-Compact SUV has the Most Ground Clearance?
The Subaru Crosstrek has the most standard ground clearance of sub-compact SUVs. However, it and the Jeep Trailhawk have identical ground clearance.
The Ford Bronco Sport boasts another tenth of an inch. However, it will cost you considerably more than the Crosstreks 8.7 inches of ground clearance.
The Subaru Crosstrek Wilderness model has been slated for release for several years. Once it arrives on the scene, it will dominate this sector of the SUV market with a standard 9.4 inches of ground clearance.
How Much Can you Lift Up a Crosstrek?
You can lift it a foot if you like, but you will need a mechanic, a shop, and new parts other than the lift kit to do so.
The reason is the axles of your Crossfire can accommodate a 2-to-3-inch lift without modification.
However, lifting your Subaru any higher will require many new parts. Also, a mild lift will not affect the driving characteristics of your Crosstrek.
The higher you go, the higher the center of gravity goes, too, and it can make your vehicle top-heavy.
How Much do Lift Kits Cost for a Crosstrek?
The price of lift kits for a Crosstrek range from less than $400, and you do the work.
However, you can spend up to $2,000 per inch of lift on premium kits and professional installation.
Once you rise above the 3-inch lift mark, however, plan on adding considerably to the expense of lifting your Crosstrek.
Can you Lift a Crosstrek with Bigger Tires?
A bigger tire with a taller sidewall will add a little lift to your Crosstrek.
If you are going off-road with the base lift, a 15 x7 wheel with a P235/75R15 will give you about an inch of lift without modifying the suspension of your Subaru.
Was this article helpful?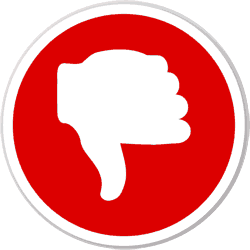 Did you find wrong information or was something missing?
We would love to hear your thoughts! (PS: We read ALL feedback)