Having sports cars with extra legroom can be dicey, and finding a sports car that you can comfortably sit in and drive without hassles is crucial.
Several luxury automobiles and SUVs offer interior space to cater to your needs. We will discuss different sports cars that will provide ample headroom and leg space in this article.
These sports cars are renowned for their ability to offer comfort and convenience. 
1. Nissan 370Z Roadster
The unique two-seater sports car from Nissan has ample interior space with a carefully designed top.
It is another incredible racing automobile with sufficient headroom to support the height of tall individuals. Its soft top goes down gently as you sit in the car.
The headroom of the Nissan 370Z Roadster is around 52.3 inches, while the leg space is about 38.7 inches. This vehicle is ideal for tall individuals despite its low stance. 
Nissan has a good reputation for having vehicles that deliver comfort and spacious seats to the drivers and passengers, and their sports cars are not an exception.
2. BMW 4 Series Convertible
The BMW 430i model costs around $53,100, and the sports car gives the driver headroom when the top is down.
It is the perfect automobile for individuals who want sufficient leg space and tall drivers.
The car has a front headroom and legroom of 38.0 and 41.8 inches, respectively. The second row has 35.2 and 34.5 inches of headroom and legroom, respectively.
The BMW series 4 car seats are fantastic as they have adjustable and lovely cushions.
This model has a more spacious cabin room with a rear seat that offers more space for your legs.
3. 2020 Chevrolet Corvette
The updated mid-engine configuration in the 2020 Corvette offers you 37.9 inches of headroom and 42.8 inches of legroom space.
On this vehicle, you get to enjoy the configuration of three seats, such as the luxurious GT2 seats for longer trips, base GT1 seats, and the competition sports seats filled with carbon fiber and thick bolsters.
These features help the driver to stay in the correct position while racing on the road.
4. Bentley Continental GT
On the Bentley GT and the Bentley Bentayga models, you have access to 40 inches of headroom. 
The brand-new Continental GT costs around $202,500 and is worth the price. Interestingly, only the Rolls Royce Ghost beats the Bentley by an inch in the headroom department.
The Bentley Continental GT has a 6.0L V12, making 626 horsepower for a hair-raising driving experience.
These features are not standard in every other sports car as its AWD and rear-wheel-steering are a glory to behold.
5. McLaren 650S Spider
For a supercar with a price tag of around $300,000, one perk you can't deny drivers is sufficient space to enjoy a pleasant ride.
The McLaren 650S Spider has a headroom of 38 inches, and the legroom is easily extended to 53 inches.
No matter how tall you are, these features got you covered. You will also love the twin-turbocharged V8 engines that create 641 horsepower.
The supercar has a smooth 7-speed transmission that translates all that monstrous engine output into an exhilarating performance on the racetrack.
6. BMW 6 Series
This automobile is the perfect choice if you are looking for a sports car with the roomiest cabins.
One of the most striking attributes of the BMW 6 Series is its incredible seat design that allows the driver to adjust the seat to the vertical travel bottom.
The car offers 40.3 inches of front head room and 42.1 inches of front leg room. Meanwhile, the second row has a head room and leg room of 36.5 and 30.5 inches, respectively.
Tall drivers will find this model fascinating as it offers enough headroom space for a comfortable ride.
The head of the driver is protected against the wind by the seat's lower position.
7. Porsche 911 Carrera
The Porsche Carrera 911 and 997 models have enough space for tall drivers and can conveniently accommodate every part of your body.
The 911 offers a front and rear legroom of 42 and 27.2 inches, respectively, which is more than enough for long comfortable drives. Thanks to its small size, this sports car is ideal for girls.
8. Ford Mustang
Despite several arguments about Mustang being a muscular vehicle, it is an exciting automobile with the features of a sports car with spacious legroom and headroom.
Depending on the trim, year, and model options, you can expect 42.4 to 48.1 inches of legroom in a Ford Mustang's front seats.
The rear seats offer 29.0 to 38.1 inches of legroom, based on the model, year, and trim level.
9. Chevrolet Camaro ZL1
Chevrolet has a reputation for churning out vehicles with spacious cabins.
For instance, the new Chevrolet Camaro ZL1 offers you 38.4 inches of headroom, making riding a pleasant experience for drivers less than 7 feet. It offers 43.9 inches of front leg room, making it ideal for stretching your legs on long drives.
Interestingly, the windshield of the Chevrolet Camaro ZL1 seems to be narrow, but the drivers will not experience difficulty.
This vehicle is available at different prices and power ranges; the best version with the V8 engine comes at $35,000.
The prowess of this beast is undeniable, as it can go 217 miles per hour. You will also love the vehicle's interior; the car has enough space to offer you a pleasant ride.
10. Chrysler 300
If you are looking for a luxurious sports car that offers convenience and comfort, you have the Chrysler 300.
This automobile has an optional Hemi 5.7-liter V8 engine that produces more than 390 horsepower, which enables it to go from 0 to 60 in less than six seconds.
It offers a convenient headroom of 38.6 inches and a front leg room of 41.8 inches.
The Chrysler 300 is a good deal for its price as it comes with exciting attributes not seen in other sports cars.
You can get the vehicle for around $32,615, with features such as heated, cooled seats, touchscreen infotainment, and dual-climate controls.
Drivers can easily adjust their seat height automatically without hassles.
11. Mercedes-AMG GT
Out of the automobiles that are not given their deserved recognition, the Mercedes AMG GT maintains a position.
Porsche 911 GT2 RS and Lamborghini Huracan Performante were some of the auto brands beaten by this beast.
It possesses a twin-turbo V8 engine that makes 720 horsepower, adaptive dampening, and an excellent slip differential.
With 39.5 inches of headroom and 41.7 inches of legroom in the front seats, this car is easy to drive for long stretches. It also comes with 35.5 inches of legroom in the back seat, which makes it ideal for passengers. 
Note that the AMG GT is one of the few sports cars with cooled seats, which makes it especially comfortable during long trips.
This automobile also has a ceiling height of 49.7 inches, making it easier for anyone to sit comfortably in your vehicle.
Was this article helpful?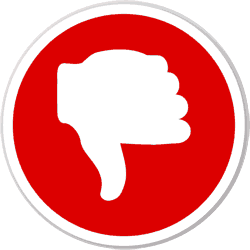 Did you find wrong information or was something missing?
We would love to hear your thoughts! (PS: We read ALL feedback)