We believe every parent wants the best for their children.
When children finally grow up to become teens and they secure their driver's license, they might ask for a personal car. It is the duty of a parent to find a safe car. Some times, they opt for a sports car.
However, parents may hesitate to get some sports cars because they are known for their high acceleration and expensive price, but this article has narrowed down the many options into the best, cheap, and safe sports cars for teens.
1. Mazda MX-5 Miata
This car has a starting price of $26,650 according to caranddriver. It is a relatively cheap vehicle that offers responsive acceleration.
The Miata has a four-cylinder engine and produces 155hp. Even though it offers quick acceleration, the Miata has a controllable torque.
This model comes with a six-speed manual transmission with modern features and excellent dependability.
2. Toyota 86/Subaru BR-Z
The Toyota 86 and the Subaru BR-Z are closely related and they are very good sports cars to buy for folks around 16-18 years.
Like the Miata, the car won't shake you with its horsepower, but it offers a good balance and stance even when driving in corners.
The interiors are well designed, starting from the supportive seats to the well-spaced pedals. The cockpit is also well-placed and easy to access, but it lacks inbuilt navigation.
The Toyota 86 has a manual or automatic transmission, but it is best to use the latter because it provides more dynamic rev management.
3. Chevrolet Camaro
We would not advise a teen to use the V-8 cylinder Camaro because it might be too much to handle. It is better to go with the 4-cylinder Camaro.
Even with the 4-cylinder, it produces 275 hp from its turbo engine. You have the luxury to pick between the 6-speed manual and the 8-speed paddle shift.
According to U.S. News, this model is a fine option for a sports car. It has enough agility and ground clearance to drive on rough pavements.
It comes with a power adjustable driver's seat, an easy-to-use infotainment system and quality safety features like the Forward Collision Warning and other driver assistance features.
One of the more popular choices! Also, here are the best names for your race car.
4. MINI Cooper Hardtop
The Mini Cooper Hardtop is a great car recommended for teens and beginners. Its small size and design makes it easy to maneuver in traffic. Although this vehicle has a relatively high purchasing price, it is still a good shot to buy.
The Cooper has a remarkable power train and a strong 189-horsepower turbocharged 2.0-liter inline-four-cylinder engine. This guarantees excellent handling and a memorable drive.
The vehicle also comes equipped with a nice list of standard features like power locks, power mirrors, and cruise control.
However, it is advised that teens should avoid the highway when driving the Cooper because trucks and some other heavy-duty vehicles may sometimes not see the vehicle because of its small size.
In our opinion, the Mini Cooper and others like it look like a great sports car for beginner drivers because of their small size.
Here are the best nick names for your Mini Cooper.
5. Hyundai Veloster
This vehicle comes with a lot of trims, but the recommended version by experts for teens is the base model. The base model supplies just enough power for a teen to handle.
Its 2.0-liter 4-cylinder engine provides 147hp. According to Edmunds, it is an all-around fun-to-drive car with approachable handling and just enough steering feel. It is also well-built with standard features.
Some of these standard features include:
Lane-keeping assist

Forward collision mitigation

Apple Car Play

Android Auto
For the higher trims, some optimal equipment includes the wireless charging pad, an 8-inch infotainment display, and automatic climate control.
The Hyundai Veloster is a hatchback which offers more functionality.
Related: Hyundai Car Problems: 11 Most-Common Issues (Explained)
6. Nissan Sentra NISMO
The Nissan is another great vehicle with sport car-like performance for teens. It definitely has a sporty outlook and performance, with an engine that makes 188 horsepower in the Turbo SR.
The Michelin sport tires also make the car performance-oriented, especially when matched with its 1.6-liter 4-cylinder with the 6-speed manual transmission.
However, power like this begs for special control, which is why the NIMSO-tuned suspension was designed to provide structural reinforcement to the chassis of the vehicle.
Added to its functionalities are the spacious interior cabin space, high-mounted seats to increase visibility, and a large cargo space.
These mounted seats can, however, be inconvenient for tall teenagers as it bites into the headroom of the car.
The Nissan Sentra also comes with an easy infotainment screen and a standard emergency braking system.
You might also like our article about sport cars with cooled seats.
7. Volkswagen Beetle SE
This nostalgia-provoking model comes equipped with a 2.0liter turbocharged 4-cylinder engine that delivers 174 horsepower. The Beetle provides a serene and fun drive adequate for a teenager.
It also comes with a 6-speed automatic transmission and good handling. It is great on fuel economy as it provides 26 mpg for city driving and 33 mpg for highway driving.
The suspension absorbs road bumps and potholes without transmitting the harshness to the driver.
Furthermore, the infotainment system in the Beetle is relatively easy to navigate through and the display resolution is sharp enough to read through at a glance.
Some standard feature in the Volkswagen Beetle include:
Apple Car Play

A rear-view camera 

Blind spot monitoring camera

Rear cross-traffic alert

Android Auto
Related: 5 Volkswagen Cars With MOST Recalls (Check Before Buying)
8. Fiat 124
The Fiat 124 will attract teenagers, as it has a classic and diminutive look. The model manages to capture the remarkable look of the old Fiat 124.
This model has a capable turbocharged engine with terrific handling. Edmunds gives the driving of the car a 7.0 out of 10.
The acceleration does great but not too great as it produces 160 horsepower from its turbocharged engine, which we consider sufficient for a teenager.
However, regarding functionality, the Fiat 124 lacks a lot of interior space and the cabin is cramped. The seats are narrow and tight and there's a significant lack of sound insulation.
Also, the suspension of the car fares averagely as hard bumps and dips are transmitted to the car. 
However, its infotainment system sourced from Mazda is an easy-to-use unit with a good knob-based interface. Some standard features included in the Fiat include:
Audio and navigation 

Smartphone integration 

Drivers aid 

Voice control
9. Ford Mustang
Ford has practically been in the business of inventing sports cars for over 50 years now, and the Ford Mustang is a great choice for teens today. 
The recommended trim for a teenager is the turbocharged four-cylinder edition that delivers remarkable performance and handling.
According to Edmunds, the Mustang did not have any performance issues. It was impressively quick, engaging and fun because its engine produces 135hp per liter (301 hp with the 2.3 liter engine).
The transmission also shifts easily and smoothly and there's no significant delay between the command and the actual shift when using the manual paddle shifters.
As regards the interiors, the cabin is quite comfortable and the controls are placed in the right way. The cockpit is also easy to use as well. Other available features include: 
Audio and navigation

Smartphone integration

Driver's aid

Voice control
Related: Is A Ford Mustang A Good First Car? (Read This First)
Was this article helpful?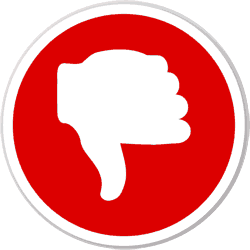 Did you find wrong information or was something missing?
We would love to hear your thoughts! (PS: We read ALL feedback)