Toyota is one of the most popular car brands in the market. This comes as no surprise due to the reliability of their models.
One of the best-selling Toyota models is the RAV4. The RAV4 is praised to be one of the best vehicles to go on a road trip with.
The RAV4 is even marketed with the slogan "built for the weekend getaway". This is no surprise, as this SUV ticks all the right boxes for road trips and highway driving.
Some of the best technologies Toyota has to offer in the RAV4 include safety, entertainment, and performance technologies. The automaker has also made the RAV4 off-road capable.
Whether you drive it on the highway, off-road, or just around in the city, the RAV4 is always up to the task.
In this article, we are answering some questions that can determine how well equipped the Toyota RAV4 is for road trips.
Check our first-hand review of the RAV4 here.
Fuel Economy on The Rav4 Models
One of the most impressive aspects of the latest RAV4 is its fuel economy, with the 2023 model boasting an impressive EPA-estimated rating of up to 40 MPG for the hybrid version.
This makes it an increasingly attractive option for consumers seeking to minimize fuel expenses and reduce their carbon footprint.
The RAV4's fuel efficiency can be attributed to its advanced powertrain, combining a 2.5-liter four-cylinder gasoline engine with an electric motor in the hybrid model.
We have a full overview of the fuel economy and MPG for RAV4 here.
This synergy allows the vehicle to seamlessly switch between electric and gasoline power, depending on the driving conditions and requirements. The result is a smooth and responsive driving experience with reduced fuel consumption.
In addition to the hybrid option, the RAV4's conventional gasoline model also delivers commendable fuel economy, with an EPA-estimated rating of up to 28 MPG city and 35 MPG highway. This can be credited to the vehicle's lightweight construction, aerodynamic design, and efficient transmission.
While the RAV4's impressive fuel economy claims hold true in many real-world driving scenarios, individual results may vary based on factors such as driving habits, terrain, and weather conditions. Nevertheless, the Toyota RAV4 remains a standout choice for those in search of a fuel-efficient compact SUV that doesn't compromise on performance or practicality.
How Comfortable Is a Toyota RAV4 for Long-Distance Road Trips?
SUVs are usually better for long road trips than hatchbacks, sedans, and trucks. The RAV4 has proven to be more than capable for all types of terrain.
For highway driving, the RAV4 is more than ready.
ALSO – there are 8 hidden features RAV4 owners find over time – that are just great.
It has a myriad of new technology upgrades such as lane assist and rear-view cameras, to name a few.
The interior is well thought out, with plenty of room to fit up to 5 adults. The legroom is impressive and should be comfortable for long road trips.
Base models of the RAV4 come with cloth seats and a non-leather-wrapped steering wheel. On the higher models, you get faux leather upholstery and advanced climate control.
The high-end RAV4 XLE model now comes with an electronically adjustable driver's seat. For a bit more, you can even have the version with the sunroof.
The dashboard is shelf-like and compliments the rest of the interior design, while it can be used to store small items.
In terms of technological advances, the RAV4 uses driver-assist technologies to make long trips much safer and more convenient.
Make sure to check our list of popular gear and accessories for the RAV4 models. This equipment is great to make your road trip more comfortable!
Driver Assistance Features in the Toyota RAV4
Here are some of the driver assistance features in the Toyota RAV4:
Adaptive cruise control
Active park assist
Automated Emergency braking
Automatic high-beams
Blind-spot monitor
Lane departure warning
We also find 4WD on the Rav4 which also makes it really stable on uneven surfaces.
Features such as adaptive cruise control, blind-spot monitor, and lane-departure warning come in very handy on the highway.
The Toyota RAV4 has warning signs and lights to let you know what's going on around you in time for you to react. This makes your journey safer and more convenient.
The large center console is home to Toyota's Entune system, which is essentially the infotainment system control area.
There's an 8-inch touchscreen, 4G mobile hotspot, wireless charging pad, and a responsive navigation system.
For music lovers on the road, the RAV4 has a premium JBL audio system. Both Apple CarPlay and Android Auto are compatible.
How Much Stuff Can You Pack in the Trunk of a Toyota RAV4?
SUVs usually have much more trunk space than the average sedan or hatch. The RAV4 is no different and delivers sufficient space for all sorts of trips.
We have a full overview of the cargo capacity for each Toyota RAV4 model here.
With a long-distance trip in mind, people are mostly worried about suitcases and other equipment fitting into the trunk space.
Toyota has made sure that all its SUV models have ample space for camping trip equipment or off-roading weekends.
Drivers could fit up to 10 carry-on suitcases and a few smaller items. This means the RAV4 has more than enough space. This is on par with competitors such as the Nissan Rogue and Honda CR-V.
The 2020 RAV4 starts with an impressive 37.6 cubic feet of cargo volume. The rear seats can fold over to the standard 60/40 split for even more room if needed.
With the rear seats folded down, the size expands to about 69 cubic feet.
However, only the 3rd generation of Toyota RAV4 offers 3rd-row seating.
One of the innovative features included with the RAV4 is with opening the trunk door. When your hands are full, you can just swipe your foot under the rear bumper and the door opens automatically.
This is called a foot-activated power liftgate and is available on most of the Toyota RAV4 trim models. It is not exactly a new technology, but it is welcomed by most RAV4 owners.
Camping equipment, groceries, extra luggage, or just your dog playing around, the RAV4 has plenty of trunk space to suit your needs.
Related: Are Honda Accords Good For Road Trips? (Explained)
Does It Have Gps Built-In?
Modern Toyotas come with a lot of gadgets and advanced infotainment systems to play around with. One of the updates to their infotainment systems is the responsiveness of the built-in navigation systems.
Not so long ago, people used to depend on their smartphone apps to get proper navigational information when planning trips.
Toyota has done away with that and upgraded its infotainment systems to include up-to-date maps and journey planning.
The inbuilt GPS navigational system is displayed on the large touchscreen. Users found the navigation system to be useable for short trips. The in-built GPS system is not recommended for longer trips, as it is prone to being sluggish and unresponsive at times.
The RAV4's infotainment system now also has Apple CarPlay and Android Auto compatibility. This allows users to sync information back and forth between the car and the smartphone.
For long journeys, smartphone connectivity is a huge plus. Drivers can now use third-party apps like Google Maps if the in-built GPS system is sluggish.
Toyota is always working to improve efficiency in its models. This is evident with the Entune system from Toyota.
Entune is basically an app that lets you access apps and multimedia features through the vehicle's infotainment system, allowing for seamless integration with some of your favorite smartphone apps.
The system works flawlessly with both Android and Apple smartphones. You can use voice-activated commands to tackle most tasks that you normally would on your phone.
Related: Are Toyota Prius Good For Road Trips? (Explained)
How Reliable Is a Toyota RAV4 Over Long Distances?
One thing Toyotas are known for is their reliability and great performance. For highway driving over long distances, dependability must be a given.
Toyotas, as small as the Yaris all the way to the top of the range Highlander, have always enjoyed great reliability scores.
The 2020 RAV4 sports a 2.5-liter four-cylinder engine that is available with an automatic transmission gearbox.
On the highway, you can expect to get from zero to sixty in about 8.0 seconds. Highway driving is solid, and the handling is just as good.
Fuel economy is on par with the best in the segment. The RAV4 front-wheel-drive gets an estimated 35 miles per gallon on the highway. The all-wheel-drive got as far as 32 mpg on the highway.
Competitors such as the Honda CR-V and VW Tiguan get more or less the same fuel economy estimates.
One of the most useful technologies included in the RAV4 is Lane Departure Alert (LDA). LDA uses sensors to alert the driver when they sway out of their lane.
LDA works at speeds greater than 32 miles per hour. The driver is alerted by dashboard lights and an audible alarm. The RAV4 will automatically and gently steer you back into the correct lane.
Between dynamic radar cruise control, blind-spot monitor, and rear cross-traffic alert, the RAV4 is intent on keeping the passengers safe.
Technologies such as these from Toyota make long journeys a pleasure in the RAV4.
Related: Are Kia Souls Good For Road Trips? (Explained)
How Long Can a Toyota RAV4 Drive With No Breaks?
Information from FuelEconomy.gov shows you can travel up to 600 miles with a full tank on the Toyota RAV4 Prime. However, other variants get less mileage on a full tank.
You can see a full overview of the different Toyota RAV4 engine sizes here.
For example, the XLE FWD and XLE Premium FWD get 406 miles in the city and 507.5 miles on the highway with their 14.5 gallon gas tank.
Note that driving conditions, use of the air conditioner, terrain, and driver behaviour can all influence your fuel economy. That said, most people on a road trip will probably have several stops along the way.
Most RAV4 trims will likely take you up to 500 miles on a full tank, although the car will remind you to refill your tank around 300-350 miles.
How Many People Can Comfortably Fit in a Toyota RAV4?
In terms of seat space, the RAV4 gives competitors a run for their money. It can seat up to 4 adults fairly comfortably.
Although the interior is fairly spacious and convenient, it does somewhat feel like everything is squashed in together.
With that said, the RAV4 still has ample room for you and four other passengers to relax and stretch out on long road trips.
Toyota RAV4 Interior Dimensions
| | | |
| --- | --- | --- |
| Position | Front | Rear |
| Legroom | 41 inches | 37.9 |
| Headroom | 37.8 inches | 39.6 inches |
| Hip Room | 54 inches | 47.6 inches |
| Shoulder Room | 57.9 inches | 56.5 inches |
In small SUVs, there are always complaints about how cramped the back seats are. The RAV4 does a good job of providing ample space to fit even tall adults.
The rear seats are just about as comfortable as upfront. They feature plenty of cupholders, charging ports, and good air conditioning.
The headrests are also stable enough for resting on when on long-distance trips.
When it comes to safety, the RAV4 has received a five-star rating from the National Highway Traffic Safety Administration (NHTSA).
Because of its wide range of safety features across the trim levels, the Insurance Institute for Highway Safety (IIHS) also gave the RAV4 a Top Safety Pick+.
Some of the safety bells and whistles are only optional on the base model and come at an added cost.
The base model is more or less just as safe and includes basic features.
It's also worth looking at some of the closest competitors for the Toyota Rav4.
What Are The Best Cars For Long Road Trips?
Here are some of the best cars for road trips:
Honda Accord
Kia Soul
Nissan Altima
Toyota RAV4
Renault Duster
Ford Fiesta
Was this article helpful?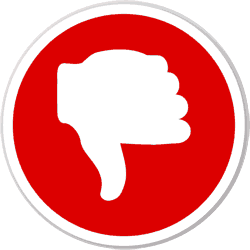 Did you find wrong information or was something missing?
We would love to hear your thoughts! (PS: We read ALL feedback)