Porsche is a luxury automotive brand headquartered in Stuttgart, Germany. Founded in 1931, Porsche has built a reputation of reliability and class with a production output of over 270 million units over the years. Its most famous models include the Cayenne, Panamera, and 911, amongst others.
Thankfully, all Porsche models in the United States are available on lease. This means that owners can get a taste of the Porsche heaven without splashing so much money at once.
What we have below is a list of some of these Porsche models, some background info, top features and the pricing and lease rates.
Shall we?
1. Porsche Cayenne
The Porsche Cayenne is a luxury line of mid-size crossover SUVs that have been in production since 2002.
Now in its third generation, the Cayenne is one of the best luxury mid-size crossover SUVs in production right now.
It's a popular car among the leasing companies.
Its latest model is the 2022 Porsche Cayenne, launched in 2021. Industry pundits were immediately fascinated by its features, with many of them giving it the best ratings. Car And Driver gave it a 9.5/10 rating, while U.S. News estimates a critics' rating of 9.7/10.
The Cayenne's best features include its excellent handling, fantastic interior and massive engines across all its trims.
Before you decide on a model and year, you should familiarize yourself with the best and worst years for Porsche Cayenne.
Pricing and Lease Rates
Prospective owners can make an outright purchase or cop the Porsche Cayenne on a lease.
The Porsche Cayenne has an average price of $71,311 for its base standard trim while its top "Turbo GT" is priced at $185,709.
TrueCar estimates an average monthly lease payment of $1,093 for the standard trim and $3,530 for the Turbo GT trim. The average tenure is 36 months, and the average deposit is $2,000. The estimates also show that most lease deals have an average annual mileage of 12,000 miles.
Edmunds, however, estimates $1,174 monthly for 36 months after a down payment of $1,000.
We would very much like you to note that these are estimates, and the rates will likely vary depending on the dealership and the nature of the deal.
Once the lease tenure wraps up, the customers have the chance to either purchase fully for an extra amount or pursue another lease.
2. Porsche Cayenne Coupe
The Porsche Cayenne Coupe is the sports variant of the previously mentioned crossover SUV known as the Cayenne.
Beyond being an extension of another Porsche model, the Cayenne Coupe is its own brand and has earned some love for its styling and massive performance.
Its newest model is the 2022 Porsche Cayenne Coupe, which dropped back in 2021 to rave reviews and ratings from critics. It earned an 8.5/10 rating from Car and driver as well as an 8.2/10 from MotorTrend.
Critics have highlighted the Cayenne Coupe's attractiveness, several powertrain options, and incredible performance as its top features.
Pricing and Lease Rates
For a car with such ritzy features, one can only expect it to be pricey, and truly, it is. The base Porsche Cayenne Coupe starts at $77,500, while its top "GT" trim carries a starting price of $111,700.
The Cayenne Coupe is also available for a lease.
According to Edmunds, leasing a 2022 Cayenne Coupe will cost you an average of $1,506 per month for 36 months.
Edmunds also estimates an initial down payment of $1,000.
Now, the rates will likely not be the same depending on the dealership, your preferred trim, lease duration and agreed mileage cap.
Once the lease term expires, most dealerships will give you the option of a full purchase at a given amount. You can, however, decline the offer and seek another lease.
Related: How Much Can Porsches Tow? (Cayenne, Macan & Panamera)
3. Porsche Taycan
The Porsche Taycan arrived at the auto scene recently in 2019, and it has been all the way up since then. In its debut sales year (2020), Porsche delivered about 20,000 units of the Taycan, which represented 7.4% of Porsche's fleet at the time.
Again,  a popular leasing car.
It also received the "Performance Car of the Year" award by What Car in 2021.
As far as electric executive cars go, the Porsche Taycan is doing pretty good.
The 2022 Porsche Taycan is its most recent model. Ratings show that critics in the auto industry are quite enamored with the new model. It got a 9/10 rating from Car and Driver and an 8.2/10 rating from Edmunds, making it one of the top-rated vehicles of any class.
It boasts top-shelf features like mighty repetitive acceleration, fast charging, top-tier chassis, and respectable handling.
Pricing and Lease Rates
The Porsche Taycan is available at most dealerships for full purchase and lease. Its "Standard" trim costs $85,670 while the top "Turbo S" trim costs $189,991.
For lease deals, True Car estimates average monthly payments of $1,481 for the standard trim and $3,759 for the Turbo S trim. This follows a $2,000 deposit, and it covers a duration of 36 months.
Edmunds estimates are a bit different, with just about $1,561 in monthly lease payments for the average Porsche Taycan. This covers 36 months and assumes an initial deposit of $1,000 to start the deal.
These rates will definitely vary depending on the dealership, mileage cap, selected trim, and taxes, amongst other factors.
You'll get a gratuitous option of buying the car on a full purchase and for a reduced amount after the lease. You'd also be well within your rights to pursue a lease for a newer car if that's what works best for you.
If you are looking to lease a Taycan, you can explore lease options on the Porsche website and other reputable auto websites.
Related: 5 Porsche Models With The Most Recalls (Check Before Buying!)
4. Porsche Panamera
The Porsche Panamera is a luxury car that debuted in 2009 for the 2010 model year.
Now in its second generation, the Panamera has sold tens of thousands of units across:
Europe,
Asia,
and North America.
A 2011 study also reveals the U.S. is its top market, with over 6,000 units sold at the time.
Its new baby appeared in 2021 as the 2022 Porsche Panamera. The model has enjoyed great reviews and ratings so far, including an 8.9/10 rating from U.S. News and a 7.5/10 rating from Car and Driver.
A spacious and classy interior, animated handling, swift acceleration, and incredible range of powertrains are amongst the model's highlights.
Pricing and Lease Rates
If you'd like a taste of the Porsche Panamera, there are leasing and full purchase options in many dealerships. For a full purchase, you are looking at $91,218 for the Standard trim and $194,885 for the priciest Turbo S E-Hybrid trim.
Lease rates, however, start at an average of $1,457 monthly for the Standard trim and $3,706 for the top trim.
These are estimates from TrueCar, and the average mileage is 12,000 miles with a $2,000 deposit.
Edmunds also lists the average monthly lease payment for the Panamera at $1,810 for a 36-month tenure. This is to follow an assumed $1,000 down payment.
The rates may differ at your end depending on the dealership, preferred trim, amount in taxes, down payment, tenure, and agreed mileage.
After the lease, the dealership will make you an offer for the pull purchase of the car which you can, of course, decline.
Per our findings, you'll find the best lease deals from your area on the Porsche website and other auto websites like Edmunds. This may require you to fill in your zip code and other pertinent information for more accuracy.
Related: Can You Lease A Used Porsche? 4 Price Examples
5. Porsche Macan
The Porsche Macan is a high-end luxury crossover SUV sold and marketed by German automaker, Porsche since 2014. It is currently in its second generation and has received a number of accolades, including making Car and Driver's 10 Best list in 2021.
Its recent model, the 2022 Porsche Macan, also got introduced to the market in 2021. The latest models are also popular models for leasing.
Critics immediately fell in love with the model, evidenced by its enviable and praise-worthy 9.1/10 critics' rating on U.S. News' scoreboard.
However, not all Porsche Macan models are good – some years are better than others.
The model boasts powerful engines across all its trims, a top-shelf interior and easy-to-use tech features.
Pricing and Lease Rates
The 2022 Porsche Macan is available at dealerships for full purchase and lease deals. The average total price for the base "Standard" trim is $57,531, while the priciest trim goes for $82,838, according to TrueCar.
TrueCar also estimates $884 per month in lease payments for the Standard trim and $1,260 for the to "GTS" trim. The deal also includes a $2,000 down payment, and the average duration is 36 months, with an average annual mileage of 12,000 miles.
Edmunds estimates $905 in monthly lease payments for the Porsche Macan after an assumed $1,000 deposit.
The rates are bound to vary and will be subject to the dealerships' individual rates, taxes, down payment, agreed mileage, amongst other things.
If you are looking to lease a Porsche Macan, we advise visiting the Porsche website or other renowned auto websites for the best deals. That way, you can find a dealership around you, explore your options from the comfort of your home and make a calculated decision fitting your budget.
Was this article helpful?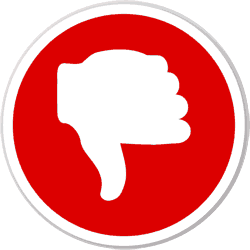 Did you find wrong information or was something missing?
We would love to hear your thoughts! (PS: We read ALL feedback)