Panoramic sunroofs let in much-needed natural light which can greatly improve your mood on a bright day.
A panoramic roof coupled with the quiet ride of an electric car is even better. With that said let's take a look at some popular electric cars that come with a panoramic sunroof.
Meanwhile, you can also check out some problems with car sunroofs.
Here's a full list of electric cars.
1. Kia EV6
Kia has a great reputation when it comes to satisfying its customer base and giving them what they want.
Fans of the EV6 line wanted a moonroof and that's exactly what they got.
The moonroof on the 2022 Kia EV6 is a marvel to look at and experience. It spans nice and wide with a clear glass sheet covering the front passenger area.
A great feature is that it opens up to let in some fresh air from outside and adds to the fun of driving the car. Unfortunately, this is not the case for other cars with moonroofs that cannot open up.
There is also an option to cover the sun with an included sunshade which comes in handy for sunlight angles. Rear passengers sometimes get too much sunlight in their eyes without a visor, so the sunshade helps.
Unfortunately, many other vehicles with moonroofs do not have sunshades. The rear passengers may have the sun facing them and they have no visors to protect their eyes.
Kia fans have given the EV6 a thumbs up judging from the popularity and number of units being sold. This is no surprise because this electric vehicle has a lot to offer at a relatively affordable price range.
With a range of 232 miles on a single charge, the EV6 packs a punch from the 167-horsepower electric motor. The electric motor powers the rear wheels and it has a 58-kilowatt-hour battery pack.
Much like some of the latest electric cars on the market, the Kia EV6 is tech-heavy. Safety tech and driver-assist features are some of the best in the electric vehicle industry.
If you aren't liking the idea of sunroofs, there are popular cars without sunroofs you might prefer instead.
Kia EV6 Tech features:
12.3-inch touchscreen
Automatic climate control
Wi-Fi hotspot
Wireless phone charger
Phone-as-key capability
We are now seeing the world towards a media-centric environment for car interiors. They now incorporate digital controls, displays, and automatic sensors throughout the cars.
A long-distance trip will be a marvel in a Kia EV6 with all its safety and driver-assistant features.
2. Hyundai IONIQ 5
One of the most popular recent electric vehicles is the Hyundai Ioniq 5 as it has so many features.
This electric vehicle from Hyundai boasts excellent reviews and its panoramic sunroof is just as great.
Unfortunately, the sunroof on this Hyundai EV does not open up to let air in like other models. However, it has a sunshade that opens and closes electronically to protect it from direct sunlight.
It's always a great addition to an EV to have a panoramic sunroof but if it doesn't open, it is only half the fun. In the Ioniq 5, you can control the blind or sunshade for rear passengers that don't have the protection of a sun visor.
Some buyers of the Ioniq 5 were surprised to see that their car does not have a panoramic sunroof.
It is always a good idea to check this before purchase because not all versions of this car come with a panoramic sunroof.
Hyundai definitely designed the Ioniq 5 with style and value in mind when you look at the design and features. Its futuristic design sure turns many heads with its flush door handles and V-shape front end.
The long wheelbase design also allows for it to have a lot of interior space and this is evident when you get into it.
It is actually one of the electric cars with the longest wheelbase which is four inches longer than a Hyundai Palisade SUV.
Even though the interior has a lot of screens and gadgets, it is very minimal looking. This adds to the high-tech and futuristic design that Hyundai was going after.
3. Volkswagen ID.4
The VW ID.4 features a sleek design and includes extras such as a panoramic sunroof on certain models.
Unfortunately, the panoramic glass roof does not open up on the VW ID.4 even though the glass is quite big. This might have been a cost-saving decision from VW to keep this model affordable.
Another reason for a closed sunroof might be because a lot of other VW models leaked from the sunroof. Even though VW has addressed the leaking in later cars, it is probably still a big concern for their electric vehicles.
Fans of VW praise it for including a sunshade to protect passengers from direct sunlight. This way, you can have a great view but you can also use the electric shade to block out the sunlight.
The panoramic sunroof on the ID.4 is one of the largest for a hatchback of its size. Its glass panel sunroof covers almost the entire rear of the car and makes for a great view of the outside.
The EVs on our list are special because many EVs don't have them. In fact, there are reasons why electric cars don't have sunroofs.
Benefits of its Panoramic Sunroof
Extra light into a car's cabin
More ventilation
Extra visibility and sightseeing potential
Sleek and sportier look
Alternative emergency route
Better cell network reception
Its sunroof also has a layer that prevents glaring and reflections so as not to disturb the passengers.
If there's too much sunlight, the electric sunshade is just a button away and is very responsive.
The interior is quite well designed for an electric car in this particular price range. You can upgrade to a 12-inch touchscreen that is responsive and controls most of the car's components.
VW got the seating as comfortable as they could and packed them with great features. The front seats are power adjustable with a memory function, are heated, and there's also a massage feature.
At this price range, the VW ID.4 will surely turn heads while also saving you money. A family road trip will be a great experience with this VW electric vehicle.
4. Tesla Model Y
Tesla is one company that has tried a lot of moonroof designs and eventually settled on a glass panel sunroof. This cannot be opened but offers an unobstructed view of the sky.
The latest design of Tesla's moonroofs is one of their best to date because of its size and design. Not only does allow a lot of sunshine in, but it also has a non-reflective coating to prevent glare.
Moonroofs have the benefit of making a car feel more spacious and airy and this is what Tesla has achieved.
The panoramic glass spans all across the vehicle from the rear all the way to the front for an even greater view and feeling of space.
Owners and potential owners of the Tesla Model Y have praised the vehicle as being one of the best to go camping with. The panoramic roof opening is big enough to enjoy views of the moon at night.
It is also one of the best-selling cars of 2022 which is no surprise judging from the value it provides.
One of the benefits of Tesla's glass roof design is that it allows an increased space for headroom. Tall adults will not have a problem in the rear passenger seats even when on really long trips.
Just because this is a glass roof, it does not mean that it can break easily. Tests have proven the toughness of the glass and it can handle up to 20,000 lbs of force.
The company switched to glass roofs back with the Model S variants and it has proven to be a good decision. Not only are these durable, but they also add much-needed space and a great view of the sky.
Furthermore, explore some popular electric cars with opening sunroofs.
5. Peugeot e-208 GT
Even though this electric version of the famous 208 looks similar to the original gas-engine version, it has a lot more going for it.
It has a stylish but classy look and also has a GT-Line variant that comes with a diamond panoramic sunroof.
Even though you pay a higher price for the GT trim that has a panoramic roof, the cost is worth it. The sunroof just adds that extra magic touch to the overall sleek design of the Peugeot e-208.
This electric version of the classic 208 is similar in many aspects to its gas engine predecessor. Even the range, mileage, and boot space have almost the same ratings.
An upgrade to the GT-Line and GT Trim levels will cost you more than the base model. The higher trim levels allow some upgrades such as more colors, a 10-inch touchscreen, a panoramic sunroof, and keyless entry.
Some might argue that these upgrades on the higher trim lines are quite expensive and could be had for free in other EVs.
This of course depends on what the buyer is looking for and how much they are willing to spend.
For such a small car, the e-208 surprisingly has a spacious interior. Tall adults will find plenty of legroom and headroom in both the rear and front seats.
With that said, it's worth noting that the GT-Line with the panoramic sunroof lowers the ceiling noticeably. It makes it quite awkward climbing in and out of the car, especially for tall adults.
With all the latest driver-assist features and good safety tech, the Peugeot e-208 is a good option. It will perform well for everyday driving and the occasional long road trip.
It is also a good choice for students or first-time car buyers. The annual repair and maintenance costs are relatively low and the car is efficient.
6. Volvo XC40
This Volvo also has a good panoramic sunroof.
The glass used in the panoramic sunroofs is UV-protected to prevent harmful UV rays from entering the cabin, providing protection against sunburn and overheating.
The panoramic sunroof might also include safety features such as anti-pinch technology (to prevent injury when closing) and a wind deflector to reduce noise and turbulence when the sunroof is open.
Was this article helpful?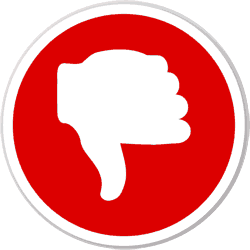 Did you find wrong information or was something missing?
We would love to hear your thoughts! (PS: We read ALL feedback)