The Nissan Altima gives a better first impression than most sedans in its class.
It offers a powerful combination of luxury, reliability, and performance. The good news is; it delivers.
Read along to see if you can bring all that class with you on your road trip.
Here's the answer to whether Nissan Altimas are good for road trips:
The Nissan Altima has a spacious and comfortable interior and an excellent infotainment system. This makes the Altima such an impressive vehicle for road trips. It also has a potent engine which provides just the type of performance you'd need.
Its top-notch safety features are the perfect icing on the cake.
Read also: 0-60 times for all Nissan models.
How Comfortable Is a Nissan Altima for Long-Distance Road Trips?
It's as comfortable as they come. The Nissan Altima has a spacious cabin with seats made from quality materials.
It has different trim levels which offer several grades of seat materials. Higher trims offer a more premium feeling not just for the seats but for the entire interior. Even its base trims are equipped with standard materials you'd totally appreciate on a road trip.
The car comes equipped with heated front seats and an adjustable driver's seat with memory settings. Also, it offers a quiet cabin which guarantees a smooth ride.
Let's not forget its user-friendly infotainment system, which means you don't have to worry about a not-so-fun trip. No doubt a 7-inch touchscreen would get you to vibe a lot better to the trip. Higher trims give you an 8-inch touchscreen with Apple Car Play and Android Auto functionality.
Even though its interior isn't as great as its sibling, the Nissan Maxima, the Altima maintains quality and class.
How Much Stuff Can You Pack in the Trunk of a Nissan Altima?
Just about average. The Altima's trunk has a 15.4 cubic feet volume. You can easily extend this when you fold down the rear seats.
However, one limitation to trunk space is that the rear seats don't fold forward full 90 degrees. They also have to be released through a lever from the trunk.
The Altima doesn't have an especially enormous trunk. However, it's still able to accommodate a few suitcases. As long as you're not taking large, weighty luggage, you'd be fine.
Does It Have GPS Built-In?
The Nissan Altima comes embedded with GPS. After all, what's a car on a road trip without a GPS navigation system?
Its GPS system is fairly unique from other navigation systems. Other than the vehicular routes, alternatively, it can find pedestrian routes, too. This comes in handy when you have to park far away from your destination.
A significant advantage it has is that you don't even need a cellular connection to use it. This means if you're lost in a strange environment with no cellular network, you'd easily find your way to civilisation.
Getting lost is also more likely to happen on a road trip than on regular commutes. So make sure you go on your road trip with an updated navigation system.
That's right, the GPS needs to be updated at intervals. This helps improve accuracy in navigation.
Related: Nissan Altima problems: 7 Common Issues (Explained)
Can You Drive Cross-Country in a Nissan Altima?
There are reasons the Altima is great for cross-country trips and there are reasons it's not.
It stands out because of its all-wheel-drive feature. This is certainly an uncommon advantage over other sedans.
That's because it is absent even in top sedans in its class, like the Honda Accord. Most people use trucks and SUVs for off-road trips because of their all-wheel-drive feature.
Good to know you can get that on a sedan too.
Also, its impressive fuel efficiency means you can go on cross-country trips without worrying much about gas stations and refilling. It's possible to go off the main road for miles without being worried. And the car has several safety features that help keep it on the road, even in slick conditions.
Still, the Altima has its disadvantages. One is that its ground clearance is pretty low.
The ground clearance depends on the model year and the trim. It ranges from about 4.9 to 5.5 inches. Altimas rarely have over 5.4 inches of ground clearance.
This is low since there are other sedans with pretty high ground clearance like the Nissan Versa.
Mostly, the all-wheel-drive versions have up to 5.4 inch ground clearance. This doesn't look so well on the Altima's resume. However, you're better off with an all-wheel-drive if you really must do some off-road driving.
How Reliable Is a Nissan Altima Over Long Distances?
The Nissan Altima has already made a name for itself regarding its reliability. Drivers everywhere reverence it for its dependability.
There's even more information to support its case.
RepairPal gives the Nissan Altima a 4.0 out of 5.0 rating in reliability. Though the rating is high, it isn't exactly at the top of its class.
Annual maintenance costs for the Altima stand at just $483. This is about $40 less than the average for midsize cars. It is also about $170 less than the average for all cars.
The cheap ownership costs means you don't have to worry a lot about money before going on that road trip of yours.
The Altima also develops problems less frequently than other cars according to RepairPal's frequency ratings. There are less unscheduled repairs.
With these factors considered, the Nissan Altima is a highly dependable vehicle for long road trips. All you have to do is maintain it as best as you can.
How Long Can a Nissan Altima Drive With No Breaks?
You can stay on the road for pretty much over 600 miles in your Altima. It has a large gas tank, which can contain 16.2 gallons of fuel.
With such a large tank combined with its best-in-class fuel economy, you'd drive for 631 miles before needing a break.
This means even on a trip of 2,000 miles, you wouldn't have to refill your tank over four times. This quality makes the Altima great for lonely roads with no gas stations, bathrooms, or motels.
However, it can last so long on the road not because of its tank size alone. Its gas mileage also plays an excellent role. More details shortly.
Related: 9 Great Sedans For Long Drives! (With Pictures)
Does a Nissan Altima Offer Good Mileage Over Long Distances?
The sixth generation Nissan Altima can deliver 28 miles per gallon in the city. With such mileage, it's difficult to regard it as something special. However, it also delivers as much as 39 miles per gallon on the highway, now that's something.
This gives it a combined mileage of 32 mpg.
However, since road trips mostly involve uninterrupted driving, much like highway driving, permit us to keep its city mileage aside.
The 2020 Nissan Altima also made Edmunds list of "Best Mileage Cars of 2020".
Also, just because we say 39 mpg doesn't mean you can't get more than that on your road trip. Before you begin, make sure your tires are not under-inflated or over-inflated. While driving, you can save more gas by taking it easy on the air-conditioning.
Also, if you need to speed, you have the need for more gas too. Perhaps the most obvious information in this section is that speeding reduces fuel economy.
That being said, don't floor it every time you're on the road unless it's the aim of your trip. By all means, carry on.
If you're going to be stopping for over a couple of minutes, you really shouldn't keep your engine running. Just turn it off to preserve fuel.
Last, less frequent stops on your road trip are better for gas mileage.
How Long Will a Nissan Altima Last If You Use It for Road Trips?
A Nissan Altima's lifespan ranges from 200,000 miles to 300,000 miles, which is quite impressive.
Few cars today get to the 300,000 mile mark. This means your Altima can last 13 to 20 years, depending on your annual mileage.
Now, pay attention. Even if you use your Altima for road trips, you can get just as many miles from it if not more. Most times, driving on smooth roads with less traffic and fewer stops adds a ton to longevity.
Hence, it's less dependent on the type of journey (long or short) and more dependent on the type of route. Off-road driving has a more negative impact on your car than city driving does. City driving is also tougher on the car than highway driving.
Note that strict maintenance and great driving habits accompany such great longevity. You don't just get so many miles from your car simply because it's an Altima.
Related: How Long Do Nissan Altimas Last? (9 Important Facts)
How Many People Can Comfortably Go on a Road Trip in a Nissan Altima?
Unlike most sedans, the Altima can actually fit five people comfortably for long trips. Its seats don't feel unpleasant even after hours of driving.
They also have effective bolsters which help passengers stay glued to them in rough driving conditions. This applies to everyone except the middle passenger in the rear seat.
Considering that factor, for cross-country trips, it's best to not exceed four people for maximum comfort.
What Are the Best Cars for Long Road Trips?
These are cars that have one or two defining features that make them ideal for road trips. Some cars here have a load of them.
Nissan Altima: Its large cabin, great fuel efficiency, and exceptional reliability make this car ideal for long road trips.
Honda Accord: Other than the Altima, the Accord is the only other car on this list that's not an SUV. SUVs are the norm for road trips now. However, the Accord is still an excellent choice, given its fuel economy and dependability.
Kia Soul: Though an SUV, it's suitable for drivers with low budgets, or at least it's so when compared with other SUVs. It's no doubt one of the best cars for road trips.
Toyota Highlander: What makes the Highlander perfect is its seating capacity. It can seat seven or eight people depending on the trim. That comes in handy for large families.
Chevrolet Tahoe: Like the Highlander, the Tahoe has an impressive seating capacity. It can seat seven or even eight people, though for maximum comfort, seven people are enough. Of course its gigantic size means lower fuel economy. If you need the room, it's worth it.
Final Thoughts
For any feature that makes the Nissan Altima great for road trips, there are no doubt better options. However, few of those options will be as affordable and easy to maintain as the Altima.
It gives good value for the money and has one of the most sought after quality for road trips, versatility.
Sources
2020 Nissan Altima | edmunds.com
Was this article helpful?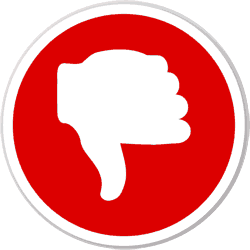 Did you find wrong information or was something missing?
We would love to hear your thoughts! (PS: We read ALL feedback)