Sports cars need a good name. Especially the fast sports cars have been given many good nick names over the years.
Herea are the best ones we've come across!
In this article, you will find LOTS name ideas for your fast sports car, each suitable for a variety of models and brands.
50 Male Names for Fast Sports Cars
When it comes to naming a fast sports car, the options are endless. Choosing a unique and fitting name can give a car its own identity and showcase its personality.
Here are 50 male name ideas for fast sports cars:
Bolt
Phantom
Maverick
Thunder
Viper
Blaze
Raptor
Falcon
Lightning
Hunter
Enzo
Storm
Apollo
Venom
Nitro
Raven
Titan
Charger
Eclipse
Rocket
Flash
Stealth
Cobra
Bullet
Shadow
Ziggy
Cyclone
Octane
Turbo
Stingray
Zephyr
Talon
Havoc
Razor
Comet
Whiplash
Knight
Kraken
Banshee
Blitz
Maverick
Fury
Rascal
Vulcan
Bandit
Diablo
Onyx
Goliath
Avalanche
Inferno
In this list, there are names inspired by various elements such as speed, strength, weather, mythology, and darkness.
The chosen name can make a powerful statement about the car's performance and its presence on the road.
Keep in mind that personal taste plays a significant role in selecting the perfect name for a fast sports car. The name should resonate with the owner and capture the essence of the car. Ultimately, the perfect name is the one that brings a smile to the owner's face every time they hear it or see it on their cherished sports car.
50 Female Names for Fast Sports Cars
Choosing a name for your fast sports car can be as exciting as owning the car itself.
For female car enthusiasts or anyone looking for a cute, sporty, or fierce name for their ride, consider one of these 50 exciting suggestions:
Veyron
Venus
Victoria
Zephyr
Betty White
Estelle
Joyride
Diamond
Poopie Cruiser
The Beamer
Tiny Wonder
Hello Kitty
Lil Lady
Booty
Fat Amy
Indy
Impala
Cameron
Cleo
Coco
Crystal
Chloe
Belle
Bently
Brooke
Ridette
Cara
Dolly
Daisy Mae
Missy
Peggy Sue
Sugar
Sweet Pea
Trouble
Cupcake
Sunshine
Angel Face
Starlight
Dreamer
Clio
Eve
Tinkerbelle
Lexie
Savana
Elvira
Liz Lemon
Kia
Heather
Mystique
Saphira
Owners of fast sports cars often have a special connection with their vehicle, and these female-inspired names capture that unique bond. Some are cute and fun, while others are strong and fierce, perfect for any car and their proud driver. Whatever the preference, these names add a personal touch to an already amazing ride.
Have fun selecting the perfect name for your fast sports car, and spark conversations with fellow car enthusiasts.
50 Cute Names for Fast Sports Cars
When selecting a name for a fast sports car, it's important to consider one that matches the car's personality and sleek design.
Choosing a cute name can add a unique touch and make the car even more memorable.
There are plenty of cute names inspired by nature, colors, animals, or even pop culture, ensuring that there's something to suit every sports car enthusiast's taste.
Here are 50 cute name ideas for fast sports cars:
Aurora
Red Robin
Bambi
Mercury
Bonbon
Arctic Snowfall
Blade
Banana Bear
Snow Leopard
Honeybee
Nasty Tonk
Angel
Bestie
Long Road
Snowbird
White Swan
Belle
Middie
Bumblebee
Silver Fox
Snowball
Bae
Ripper
Snowy Surprise
Vanilla Sky
Billie Jean
Cherry Bomb
Amber
Firecracker
Rocket
Dazzling White
Stardust
Flash
Midnight Express
Beeper
Wildcat
Luna
Copperhead
Turbo
Sparkle
Tornado
Ember
Skyrocket
Raven
Celeste
Thunderbolt
Eclipse
Comet
Siren
Blizzard
These names bring a touch of personality and charm, making the fast sports car stand out while still emphasizing its speed, power, and style.
50 Badass Names for a Fast Sports Car
When it comes to naming fast sports cars, people often want to choose something that reflects the speed, power, and personality of their powerhouse vehicles. There are plenty of badass names available to choose from that cater to these characteristics.
Here are 50 badass name ideas for a fast sports car:
Thunderbolt
Intimidator
Maverick
Viper
Stealth
Predator
Phantom
Fury
Titan
Rocket
Raptor
Renegade
Assassin
Volt
Cobra
Supernova
Rampage
Tempest
Razor
Blaze
Sabotage
Firestorm
Torque
Juggernaut
Velocity
Berserker
Lancer
Stormbringer
Black Widow
Hellcat
Specter
Cyclone
Nitro
Black Mamba
Vengeance
Reaper
Banshee
Havoc
Overdrive
Skybreaker
Eclipse
Warlord
Valhalla
Avenger
Hammerhead
Quantum
Sinister
Annihilator
Zero Gravity
Cerberus
Consider the type of fast sports car and its features when choosing a name from this list. Keep in mind that a name should not only sound badass but also represent the owner's taste and vehicle's unique attributes.
Some additional factors to keep in mind when selecting a name for a fast sports car include the color of the car, its country of origin, and any particular racing histories or associations.
50 Funny Names for a Fast Sports Car
When naming a fast sports car, sometimes it's fun to take a more lighthearted approach.
Here's a list of 50 funny car names that would make anyone chuckle:
Thunder Muffin
Speedy McRaceface
The Red Menace
Torpedo Turtle
Overtakeinator
Rapid Pigeon
Velocihamster
Leadfoot Larry
Hasty Hummingbird
The Zooming Zebra
Flash McQueen
Wheely Fast
Quick Quokka
Comet Cheetah
Turbo Snail
Sonic Hedgehog
The Acceler-hater
Bullet Banana
Gaszilla
Gearhead Getaway
Zooming Zombie
Whiplash Wannabe
Nitro Nugget
Mango Mach
Roadrunner Ripper
Supersonic Slingshot
Jetstream Jellybean
Wicked Windstorm
Purebred Prancer
Speed Demon Supreme
Aggressive Avocado
Mach Madness
Nitrous Narwhal
Acceleraptor
Turbo Tornado
Dragster Dodo
Charged Chinchilla
Racecar Reptile
Wild Whistle
Velocity Vixen
Hyperactive Hippo
Danger Dancer
Dynamic Dasher
Kamikaze Kangaroo
Whirldwind Warrior
Fierce Falcon
Velocity Velociraptor
Fast & Fluffy
Pronto Panda
Hurried Hedgehog
Using an amusing name for a fast sports car not only adds humor, but it can also be a great conversation starter at car meets, events, or simply when cruising around town.
Remember, the name of a car can say a lot about its personality and its owner, so have fun when selecting the perfect one for your speedy ride.
Most Popular Nicknames for Fast Sports Cars
Fast sports cars have captured the imagination of driving enthusiasts for decades. Their sleek designs and powerful engines demand attention, and the nicknames bestowed upon them often reflect their remarkable qualities. Here are 50 popular nickname ideas for fast sports cars:
Arrow
Enzo
Elektra
Boomer
The Beast
Lightning
Aurora
Avenger
Atom
Batmobile
Mystique
Black Mamba
Cyclone
Banshee
Challenger
Cleopatra
Crossroads
Raptor
Bandit
Dragon
Apollo
Hurricane
Bullet
Siren
Thunderbird
Impulse
Skyline
Viper
Phoenix
Falcon
Rocket
Serpent
Tornado
Stealth
Osprey
Black Shadow
Widowmaker
Firebird
Velocity
Tempest
Redline
Mirage
Nemesis
Inferno
Ghost
Nitro
Orion
Raven
Night Fury
Invincible
These nicknames encapsulate the power, speed, and performance that make fast sports cars admired by many.
Whether through a reference to mythology, popular culture, or nature, they communicate the essence of these thrilling vehicles.
Was this article helpful?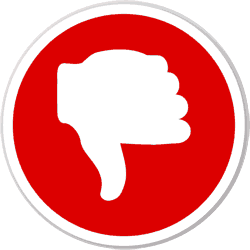 Did you find wrong information or was something missing?
We would love to hear your thoughts! (PS: We read ALL feedback)