Whether you're here to check the features, know the prices, or simply admire the luxurious American-made cars, we've got you covered.
Many popular high-end cars go electric these days, and there are good reasons why electric cars are more expensive.
We did our research and compiled an extensive list of some of the best luxury electric cars made in the US and considerations to make when purchasing a luxury electric car to help you make an informed choice.
Check also: Should you buy a used or new electric car?
Great Electric Cars Made in USA
It's almost impossible to talk about American-made luxury electric cars without mentioning the mighty Tesla and the ever-winning Lucid Air.
These prestigious cars have zero emissions and are more focused on your comfort and safety than mass markets.
Here is the current list of the top luxury electric cars in the USA.
1. Lucid Air
The Lucid Air is an alluring option if you have a generous budget. It is one of the most discussed cars as it's more focused on breaking boundaries rather than sticking to the norms.
The midsized electric sedan offers unprecedented EPA range ratings of 520 miles. The striking exterior and the roomy, tech-laden interior make driving uncommonly comfortable.
It's important with a strong battery set in electric cars as they might lose range over time.
Recently, Lucid Air won the Best Luxury Electric Vehicle award due to its superior charging data provided by EPA, fuel efficiency, MRSP, and the existing US news test scores.
2. Tesla Model S
Tesla has played a significant role in leading the electric vehicle industry. The brand has released many popular cars with unique features. The Tesla Model S is full of top-of-the-range features and many impressive statistics.
The 2022 model is more jampacked as its base can hit 0- 60 mph in 3.7 seconds. It features an EPA-estimated 373 miles of range.
Charging will take about 8 to 10 hours when you use the 240-volt change and 75 minutes when you use Tesla's V3 supercharger. It's an excellent family vehicle with plenty of legroom for five passengers.
You will like the minimalist interior with a giant infotainment screen and other common tech-heavy features that come with the Tesla brand.
The price for Tesla Model S starts at $94,990. The Plaid trim costs $129,990.
See also: Electric cars with high safety ratings.
3. Tesla Model 3
With its impressive driving range, electrified powertrain, and a wealth of tech features, the new Tesla Model 3 is a perfect choice if you're attracted to cutting-edge innovation.
It's also one of the most affordable luxury electric cars you will likely come across, with enough room for five people. The Tesla Model 3 comes in three trim levels. The most common style is the Standard range Plus RWD, which features an electric engine and rear-wheel drive.
When it comes to performance, the Tesla Model 3 is a top pick with bracing acceleration.
The Tesla Model 3 is relatively affordable, with the standard range plus model price starting at $44,490. The Long-range model starts at $55,990, while the Performance model begins at $61,990.
4. Tesla Model X
The Tesla Model X is the biggest of Tesla's model army that can seat seven people. It's a massive luxurious sports car weighing 2.5 tonnes and the only luxury electric car you can find that can seat more than six people.
If you have a big family, this Tesla Model X can take care of your needs, including legroom, comfort, cargo space, and other family needs.
We have, however, seen some problematic issues also with the Model X that you should know.
As for speed and performance, this mighty model picks up speed like a rocket, taking only 2.5 seconds to go from 0 to 62 mph. You will get this from the new Plaid Version.
The Long-Range model can go from 0-60mph in 3.8 seconds, which is still super-fast.
The pretty falcon rear doors are awesome to look at, but be careful when opening them when the car is parked in a low-roofed multi-story or a packed car park.
The Tesla Model X starts at $98,940 for the Long-Range model, while the Plaid starts at $120,440.
5. Ford Mustang Mach-E
The all-electric Ford Mustang Mach-E offers quick acceleration, poised handling, lengthy driving room, and plenty of user-friendly features. With up to 314 miles of driving range, it accelerates swiftly and silently.
The Ford Mustang Mach-E is a perfect fit for drivers who enjoy testing their driving abilities. It is fun to pilot on winding roads and relaxing to drive on the main street.
The luxe cabin offers generous seating space with plenty of cargo room for you and your family. Ford Mustang Mach-E also boasts an intuitive and easy-to-use infotainment system and lots of driver-assisted features, including hands-free driving mode.
The dashboard is stylish and minimalist. Most surfaces are trimmed or upholstered with soft-touch plastic.
It's important to note that the Ford Mustang Mach-E battery longevity is unknown at this time. However, Ford provides an eight-year warranty.
This luxury electric car offers a fine mix of practicality, value, and performance as its base price starts at $44,000.
If you're looking for excellent performance, you may want to check the high-performing Mach-E GT Performance, which retails at $67,999.
6. Volkswagen ID.4
The Volkswagen ID 4 offers balanced driving dynamics with a reasonably lengthy driving range. The acceleration is quick and sturdy, providing a more balanced ride.
The intuitive cabin controls, adult-friendly seating, and excellent infotainment easily qualify the Volkswagen ID 4 as a luxury all-electric car. The cabin and cargo space offer plenty of room to stretch and keep your personal belongings.
You can charge the vehicle at home and around town with D.C. fast-charging stations. If you use the 11-kW level 2 home or public charger, it will take 7.5 hours to charge completely. And 11.5 hours when you use the 7.2kW level 2 charger. Fast charging takes 38 minutes to reach 80 %.
Volkswagen ID 4 buyers can benefit from three years of charging at V.W.s Electrify America charging stations at no additional cost.
The Pro and Pro S trim come with a similar single-motor, rear-wheel-drive setup, but you can add dual-motor all-wheel drive at an additional cost. We have more here about Tesla's dual motor system.
The Volkswagen ID 4 is currently assembled in Germany, but production in the U.S. is expected to begin in July at the company's main plant in Chattanooga.
The base pro trim starts at $40,760, while the top-of-the-line Pro S trim starts at $45,260.
7. Tesla Model Y
The Tesla Model Y offers many safety features, strong acceleration, a spacious interior, and an extensive driving range.
The all-electric picks up speed well and can travel more than 300 miles on a full charge. It accelerates rapidly and negotiates turns with agility while keeping you comfortable and relaxed.
The vehicle features a hatchback personality. The taut suspension keeps the body lean and sways to a minimum. It feels agile and confident when navigating tight turns and the brakes provide smooth, reassuring stopping power.
The high-level regenerative braking means you can slow the vehicle to a stop by lifting off the accelerator.
The long-range base model can accelerate from zero to 60 mph in a speedy 4.8 seconds.
It has a top speed of 135mph. If you're looking for more incredible performance, you can go for the top model, which moves from zero to 60mph in 3.5 seconds and comes with a top speed of 155mph.
The interior is spacious and entertaining with a 15inch touch screen and an autopilot suite of driver aides.
The Tesla Model Y is equipped with a dual-motor all-wheel-drive system. One electric motor powers the front wheels while the second powers the rear wheels. If you're looking for a fuel-efficient car, the Tesla Model Y is a great fit.
It comes with a driving range of 330 miles on a full charge. Tesla offers an eight-year warranty on the battery.
The Tesla Model Y's cost starts at $58,990, while the top model retails at $63,990.
How To Choose an Electric Car
Shopping for a brand new high-end electric car can be exciting but stressful at the same time. With new models being released every year, it's easy to feel overwhelmed by the number of choices.
For some people, comparison can be challenging, especially if they prefer a specific model. However, it's essential to take your time and balance your search to get the right car.
Here are a few considerations to make when buying a high-end electric car.
The Price
Before searching for a car, consider creating a budget you can stick to when shopping. Remember to add all expenses related to the car purchase process and only compare vehicles within your budget range.
Electric cars can be pretty expensive, and most luxury models range between $44,000 and $180,000. Keep in mind that most electric vehicles sold in the U.S. are eligible for a one-time $7500 federal tax credit to cut the cost by that amount.
Look and Feel
Like any modern cars, electric cars come with elegant, well-polished looks. Automakers choose every component carefully to ensure you're comfortable, safe, and relaxed as you drive.
Whether you want to use your luxury electric car for family vacations or going out, it's essential to test drive your vehicle to ensure you're comfortable with how it feels when driving.
Electric Car Use
How you intend to use your new electric car determines the type of vehicle you buy. Charging is a huge factor when it comes to purchasing and using electric vehicles.
If you're an avid traveler, you want to make sure that you can have access to a charging station. You also need a technician to install the charging port for you at home.
Think about the charging duration and determine whether it will affect your trips. If you live in an area where electricity prices are tiered, you can conserve electricity by charging at night when the cost is low.
Cargo Space
If you're a traveler or have a big family, you may need more space than the average car owner.
For tall drivers, head and legroom are critical. Before deciding to buy a vehicle, check the storage solutions provided, particularly the cargo and seating space. Ideally, you want a car with spacious cargo space even if you don't travel often.
Ample cargo space can be helpful when moving a few items quickly from one place to another.
Final Thoughts
Electric vehicles make fantastic commuter cars but are designed to suit different driving needs. Electric cars also have more torque due and therefore more accelleration.
Finding your ideal electric car doesn't have to be difficult when you have the right information with you. Now that you know which brands and models to look out for, it's your turn to do your due diligence before signing any purchase papers.
Remember to tie your needs to the features of each vehicle and stick to your budget.
Was this article helpful?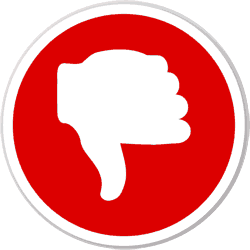 Did you find wrong information or was something missing?
We would love to hear your thoughts! (PS: We read ALL feedback)