When it comes to roomy and comfortable subcompact SUVs, the Seltos offers a spacious cabin area, sleek and advanced technology and infotainment features, and an extremely exciting driving experience.
While the vehicle can sometimes offer a less than perfect experience while driving on a bumpy road or surface, such as railroad tracks, it still offers an overall smooth ride.
At times, the Seltos has some intermittent glitches in its seven-speed automatic transmission, but it is overall considered a great vehicle.
While the Kia Seltos is a very popular vehicle, like most cars, trucks, and SUV's, this make and model has also experienced some issues over time.
Read on to learn about three major issues and how they are being resolved.
When it comes to the family of vehicles by Kia, the Kia Seltos is one of the latest and increasingly becoming one of the most popular.
Before we dive in, make sure to check out our info on how long the Kia Seltos last.
1. Oil Leak and Stalling Out
This issue has affected nearly 150,000 Kia Seltos models. The main complaint from car buyers is that the vehicle stalls out when stopping for red lights and stop signs.
The drivers then experienced the vehicle using an excessive amount of oil with the oil warning lights coming on and making their dinging alert sound as well as other signs of an oil leak.
In April 2021, it was found that the Kia Seltos had an issue with the piston oil rings because they were not properly heat treated.
One driver ended up having to have a whole new engine installed due to the fact that the wait time was on the long side for the recall to occur.
Possible Causes and Solutions
This resulted in a recall of the nearly 150,000 vehicles that Kia recalled to repair the issue under the hood.
The incident rate was pretty low, but the severity of the issue was on the high end since if it was left unrepaired, serious damage could result because of an inadequate amount of oil after oil leakage from the vehicle which prevented it from running properly.
2. Seltos Shutting Down and Not Firing Back Up at Stops
A fuel-saving feature on the Kia Seltos that allows the vehicle to shut down at a stop sign or stop light to prevent it from using gas while idling has led to some vehicles not starting back up.
Obviously, when this feature works, it's a great one and can save the driver thousands of dollars a year at the gas pump, but if it doesn't start back up, drivers end up stranded during these temporary and short stops.
Cars that are using this feature should restart the engine as soon as the driver takes his or her foot off the brake pedal but in a small number of 2021 Kia Seltos, the engine does not fire back up like it is supposed to.
In some situations, the entire car will just simply shut down and stay that way due to an electrical issue.
Possible Causes and Solutions
In most cases, the driver of the vehicle can simply hit the ignition and get the car to start up again, but this is not something anyone wants to do at every single stop sign they come to.
Similar to the situation with the oil leak, this issue has only been occurring in a small amount of Kia Seltos which is a good thing, but unlike with the oil leak situation, this has not resulted in a recall or even an investigation.
This means that drivers that are dealing with this issue will have to either use their warranty to fix the problem or pay out of their pocket to have this situation remedied.
3. Failing to Leave the Park Shift
A small number of drivers have reported that their Kia Seltos will not shift out of being in the park mode and one driver reported that the vehicle would not stay in park.
When the vehicle gets stuck in park, the driver is not able to get it to shift into neutral or drive which is the more common issue of the two.
Most likely these shifting issues are due to transmission problems in the Kia Seltos.
There is no recall for this since it has only affected very few Kia Seltos owners, but if it happens to you, take it to a Kia garage to see what can be done to fix the issue.
Pros and Cons
Pros
Great Safety Features
Engine Options
All-Wheel Drive Available
Comfortable and Roomy
Good Starting Price
The Kia Seltos has made its own niche in the Kia family of vehicles and wows drivers with its charming chassis and cabin area that seats five people comfortably.
When it comes to the Kia family of vehicles, it fills the small amount of middle ground between the Kia Soul in the Kia Sportage and the car maker's SUV lineup of subcompact SUVs.
Its appearance, style, and class mixes well with practicality when it comes to its size.
The Seltos also has a platform and powertrain similar to that of a Hyundai Kona which allows it to offer a great driving experience as well as decent fuel economy.
While the base models of Seltos offer a 2.0-liter four-cylinder engine, the turbocharged 1.6 liter pumps out about 175 horsepower from its engine. The base models come with standard, yet popular features used to assist the driver and the vehicle offers a great list of entertainment features and is very satisfying to most SUV buyers.
It offers many options that people can choose from when purchasing a Seltos and it offers more room than other midsize subcompact SUVs.
The vehicle offers automated emergency braking, high-beam headlamps that are automatic, and even lane-keeping assistance.
The Seltos also offers a larger 10.3-inch screen and plenty of color schemes to choose from for buyers.
Cons
Major Oil Leak and Stalling Out
Seltos Shutting Down and Not Firing Back Up at Stops
Failing to Leave the Park Shift
Reviews of the Kia Seltos
According to reviews by the majority of customers who have purchased a Kia Seltos, over 80 percent of them are happy with the vehicle and would recommend it to friends and family who are looking to purchase a new subcompact SUV.
They tout the fact that it is a midsize SUV yet it is very roomy and spacious as well as comfortable and very classy looking.
They enjoy the fact that many of the exterior color options are two-tone and are available in a wide range of color schemes.
Customers also appreciate the fact that there are a variety of extra features you can opt to purchase to have added to your Kia Seltos, along with the fact that there are several different models to choose from when it comes to the Kia Seltos.
The complaints that reviewers left were similar to the key issues that we have discussed in this article because they were in the minority that experienced those issues with their Kia Seltos vehicles.
Even the majority of those people stated that they otherwise loved the vehicle but had a major issue with it that was difficult to get fixed and sometimes costly when they had to pay out of their pocket if it did not fall under their warranty or a recall.
"I traded in my Mazda CX5 for the new KIA Seltos. I have to say I'm really loving it! Compared to my Touring model Mazda, the Seltos really delivers on quality, features and comfort for about the same price. Smooth ride!
"The Kia Seltos is stylish, roomy, and available with plenty of the latest technology and safety features. It's rather quick, too, as long as you get the optional turbocharged engine. Comfort is lacking, however, and it's not a particularly fun SUV to drive."
Edmund's Expert Rating: 7.6 out of 10
Resale Value of Kia Seltos
The Kia Seltos model from 2021 is the first year that the model was produced and it is one of the latest additions to the Kia family.
All models of the Seltos are mostly selling at fair market value as a used vehicle with less than 60,000 miles on them.
Below are a few examples of actual 2021 Kia Seltos models for sale by a used car dealership:
What Is the Resale Value of the 2021 Kia Seltos
Year Mileage (Miles) Price ($)
2021 19,835 $25,988
2021 19,908 $29,998
2021 4,955 $29,994
2021 18,496 $24,889
Final Thoughts:
Overall, the Kia Seltos is a great option when it comes to a mid-sized subcompact SUV.
It has a ton of space for not only the driver and the passengers in the cabin area but the storage area as well. The reliability of this make and model of vehicle is very good overall, with the exception of the few issues that we discussed in this article.
The makers of this product are working to improve upon future models, including the latest which is the 2022 Kia Seltos.
If you are looking for a mid-size SUV that gets decent gas mileage, and is pretty to look at, this may very well be the vehicle for you.
GO BACK: Problems for all Kia models.
Was this article helpful?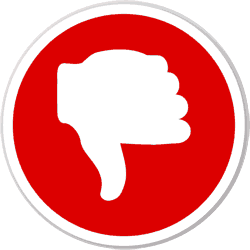 Did you find wrong information or was something missing?
We would love to hear your thoughts! (PS: We read ALL feedback)
ⓘ  The information in this article is based on data from National Highway Traffic Safety Administration (NHTSA) recall reports, consumer complaints submitted to the NHTSA, reliability ratings from J.D. Power, auto review and rating sites such as Edmunds, specialist forums, etc. We analyzed this data to provide insights into the best and worst years for these vehicle models.
---