As the automotive industry moves towards eco-friendly solutions, hybrid SUVs with 3rd row seating have emerged as a popular choice. These versatile vehicles offer ample space for passengers and luggage, while prioritizing fuel efficiency and reducing environmental impact.
In this article, we will explore some of the best options available for those interested in a hybrid SUV with a third row.
We'll discuss their key features, performance, and what sets them apart from other models in the market.
So, sit back and discover your next eco-friendly family vehicle.
Toyota Highlander Hybrid
The Toyota Highlander Hybrid is a popular choice among those looking for a fuel-efficient family SUV with third-row seating. The 2023 model offers an impressive balance between power, performance, and fuel efficiency, making it suitable for daily commutes and long road trips alike.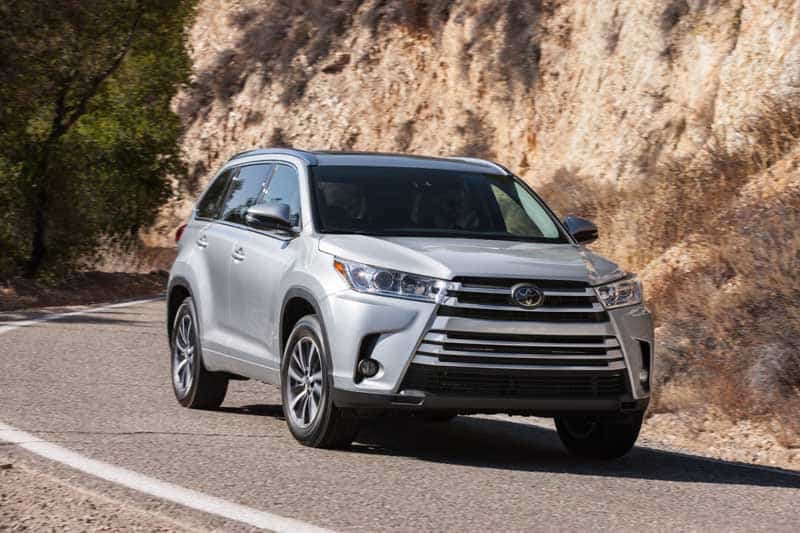 Starting at a base MSRP of $40,220 for the LE model, the Highlander Hybrid comes in a variety of trim levels, allowing buyers to choose the features that best fit their needs.
Midtier models are priced between $43,220 and $47,475, while the top-trim Platinum model has a base MSRP of $50,475.
When it comes to fuel efficiency, the Hybrid XLE boasts an estimated 36/35 MPG. In addition, the entire lineup features Toyota Safety Sense™ 2.5+, ensuring that drivers and their passengers stay safe on the road.
The third-row seating in the Highlander Hybrid can accommodate up to eight passengers, making it a practical choice for large families or those who often travel with friends. This spacious interior is supplemented by a number of convenient storage solutions, such as:
16 cubic feet of cargo space behind the third row
48.4 cubic feet with the third-row seats folded down
84.3 cubic feet of total cargo space with both rear rows folded
A power liftgate comes standard on the Highlander Hybrid, and a hands-free option is available for added convenience. The interior also features a 12.3-inch Toyota Audio Multimedia touchscreen on selected models, providing drivers with easy access to entertainment, navigation, and smartphone integration.
In summary, the Toyota Highlander Hybrid is a versatile and fuel-efficient option for families in search of a comfortable, three-row SUV. With its variety of trim levels and seating options, it's sure to meet the needs of many drivers while being easy on both the environment and their wallets.
Check also: Rav4 with 3rd row seating.
Acura MDX Sport Hybrid
The Acura MDX Sport Hybrid is a luxury SUV offering three rows of seating, making it an excellent option for families and individuals seeking a spacious, eco-friendly vehicle.
Under the hood, the MDX Sport Hybrid features a 3.5-liter V6 engine, combined with an electric motor, providing a total output of 321 horsepower. This powertrain setup offers a smooth and responsive driving experience, while also being fuel-efficient.
The combined fuel economy for the MDX Sport Hybrid stands at a respectable 27 mpg.
The starting price for a used 2020 Acura MDX Sport Hybrid ranges around $41,990, offering potential buyers an excellent balance of performance and value.
This SUV comes standard with the Super-Handling All-Wheel Drive (SH-AWD) system, delivering optimal handling and improved traction in various conditions.
In terms of 3rd-row seating options, the Acura MDX Sport Hybrid provides ample space for up to seven passengers. The second-row seats can be easily folded down to provide access to the third-row seats, which are suitable for children or adults on shorter trips.
Key features of the Acura MDX Sport Hybrid include:
Seating for up to seven passengers
15.8 cubic feet of cargo space behind the third row
45.1 cubic feet of cargo space behind the second row
A total of 90.9 cubic feet of cargo space with both the second and third rows folded down
As a premium performance SUV, the Acura MDX Sport Hybrid boasts a range of advanced technology and safety features to enhance the driving experience. Buyers can expect a sophisticated infotainment system, multiple USB ports, and a suite of driver assistance features to ensure a comfortable and enjoyable journey.
In summary, the Acura MDX Sport Hybrid offers a unique blend of performance, luxury, and eco-friendliness in a spacious 3-row seating configuration, making it a noteworthy option for hybrid SUV enthusiasts.
Volvo XC90 T8
The Volvo XC90 T8, also known as the XC90 Recharge, is a luxurious plug-in hybrid SUV that offers impressive fuel efficiency, quick acceleration, and a comfortable 3rd row seating option for families. Starting at $57,095, this stylish SUV combines elegance and practicality with its eye-catching design and spacious interior.
The interior of the XC90 boasts room for up to seven passengers, with a standard third row providing space for two passengers.
The seating is both comfortable and easily adjustable, allowing passengers to maximize legroom when needed. For added convenience, a power liftgate comes standard on this model.
With cargo capacity being a priority for many SUV owners, the XC90 T8 does not disappoint. Behind the third row, there are 15.8 cubic feet of cargo space. Folding down the third row increases the cargo area to 41.8 cubic feet, and folding down both rear rows provides a maximum cargo capacity of 85.7 cubic feet.
In terms of performance, the XC90 T8 delivers a satisfying driving experience with its hybrid powertrain. Offering a combined gas and electric range of up to 520 miles (EPA estimate), it ensures long road trips are not only comfortable but also environmentally friendly. Apple CarPlay comes standard, making it easy for drivers to connect their smartphones and access their favorite apps on the go.
Here are some key specs for the Volvo XC90 T8:
Starting Price: $57,095
Seating Capacity: 7 passengers
Cargo Space: 15.8 – 85.7 cubic feet
Fuel Economy: EPA-estimated combined range of 520 miles
Overall, the Volvo XC90 T8 is an excellent choice for those seeking a luxury hybrid SUV with ample seating, cargo space, and impressive fuel efficiency.
Lexus RX 450hL
The Lexus RX 450hL is a luxurious three-row hybrid SUV designed to accommodate up to seven passengers comfortably. It utilizes a 3.5-liter V6 engine combined with a hybrid powertrain to produce a total output of 308 horsepower and a torque of 247 lb-ft.
Key features of the Lexus RX 450hL include its stylish design, excellent fuel efficiency, and advanced safety features such as the Lexus Safety System+. Additionally, the RX 450hL is available in base, F Sport, and Black Line Special Edition trims, giving potential buyers multiple options to suit their preferences.
The third-row seating in the RX 450hL provides ample space for additional passengers, making it a great option for larger families or those who require extra capacity.
To ensure the comfort of those seated in the third row, this luxury SUV is equipped with dedicated climate control and easy-to-use access and exit mechanisms.
Here are some key specifications and pricing details about the RX 450hL:
Engine: 3.5-liter V6 hybrid powertrain
Horsepower: 308 hp
Torque: 247 lb-ft
Seating capacity: 7 passengers
Drivetrain: All-wheel drive
Cost-conscious shoppers will appreciate the efficiency of the hybrid system, as well as the luxury features and styling that come with the Lexus brand. Exact pricing for the Lexus RX 450hL varies based on the trim and optional features selected, but it remains a competitive choice among three-row hybrid SUVs.
In conclusion, the Lexus RX 450hL offers a spacious, flexible, and luxurious solution for those in need of a three-row hybrid SUV.
With various options for customizability, this vehicle can cater to the specific requirements and preferences of each individual buyer.
Lincoln Aviator Grand Touring
The Lincoln Aviator Grand Touring is a three-row large luxury SUV that offers both style and performance. This plug-in hybrid electric model combines a battery-powered electric motor with a standard twin-turbocharged engine, producing an impressive 494 horsepower and a combined 630 lb.-ft. of torque.
The 2023 Aviator Grand Touring model shares many standard and available features with the Reserve trim, which include:
Panoramic Vista Roof®
Hands-free liftgate
First- and second-row leather seating surfaces
Wireless charging pad
As for third-row seating options, the Lincoln Aviator accommodates passengers with attention to comfort and space.
The third row offers:
PowerFold® split bench seat
One-touch fold-flat capability
Easy access to the cargo area when seating is not in use
When it comes to costs, the 2023 Aviator starts at $53,340 for the Standard trim with rear-wheel drive. Midtier models, which include the Grand Touring trim, range from $58,505 to $69,190.
The top-tier Black Label and Black Label Grand Touring models are priced from $80,725 and $89,280, respectively.
In conclusion, the Lincoln Aviator Grand Touring provides a spacious, luxurious, and eco-friendly option for those seeking a three-row hybrid SUV. With its powerful performance, upscale features, and comfortable third-row seating, this model offers a truly enjoyable driving experience.
Mercedes-Benz GLS 580 e
The Mercedes-Benz GLS 580 e is a luxurious hybrid SUV which offers a spacious and comfortable cabin for up to seven passengers. Its design combines performance and eco-friendliness without compromising on the premium features expected from a Mercedes-Benz vehicle.
Under the hood, the GLS 580 e is powered by a 4.0L V8 biturbo engine paired with a mild hybrid drive system. This configuration delivers an impressive 483 hp at 5,500 rpm and 516 lb-ft of torque at 2,000-4,000 rpm.
Not only is this SUV powerful, but it's also efficient, boasting an EPA-estimated 14 city MPG and 19 highway MPG.
The highlight of the GLS 580 e is its versatile 3rd-row seating, which ensures that passengers in every row can sit comfortably.
The standard configuration accommodates seven occupants, but there is a no-charge 6-seat option that features power 2nd-row captain's chairs with walk-through 3rd-row access. For those seeking even more luxury, an Executive Seating option is available to make the GLS 580 rear cabin more sumptuous.
As for pricing, the GLS 580 e comes with a premium price tag due to the high-quality materials and state-of-the-art technology integrated throughout the vehicle. To find the most accurate and up-to-date price, it's recommended to consult your local Mercedes-Benz dealership or their website.
When it comes to amenities, the GLS 580 e includes:
20-inch wheels
64-color ambient lighting
Heated and ventilated front seats
Hands-free liftgate
Four-zone automatic climate control
MB-Tex upholstery
Power sunroof
12.3-inch touchscreen multimedia display
In summary, the Mercedes-Benz GLS 580 e offers a high level of luxury, comfort, and style without compromising on performance or fuel efficiency. Its hybrid powertrain paired with top-notch technology and features make it an excellent choice for those seeking a premium 3rd-row seating SUV.
Ford Explorer Hybrid
The Ford Explorer Hybrid is a versatile SUV that comfortably seats up to seven passengers and offers an impressive towing capacity. Equipped with a mix of fuel efficiency and power, this hybrid SUV provides plenty of utility for families and adventure seekers alike.
Under the hood, the 2023 Explorer Hybrid features a 3.3L V6 engine and an electric motor, delivering an impressive performance.
Its ample seating and cargo capacity make it a popular choice among hybrid SUVs with 3rd-row seating.
The Explorer Hybrid offers:
18.2 cubic feet of space behind the 3rd row
47.9 cubic feet behind the 2nd row
A maximum cargo capacity of 87.8 cubic feet
The 3rd-row seating comes with a PowerFold® feature that conveniently folds the seats down for easy access to the additional cargo space. The E-Z Entry Second-Row Seat facilitates smooth ingress and egress for passengers in the 2nd-row seats.
When it comes to towing, the Explorer Hybrid excels with a towing capacity of up to 5,000 pounds when properly equipped with the Class IV Trailer Tow Package. This makes it an ideal choice for those who require an efficient SUV that can still tow a boat or trailer for weekend getaways.
The 2023 Ford Explorer Hybrid is an excellent option for those seeking a fuel-efficient, spacious, and powerful SUV.
With its 3rd-row seating and versatile features, the Explorer Hybrid is perfect for families and adventurers alike.
Kia Sorento Hybrid
The Kia Sorento Hybrid is a mid-size SUV that offers excellent fuel efficiency and a comfortable ride for families. With three rows of seating, the Sorento Hybrid can carry up to six passengers, providing ample space and convenience for daily commutes or long road trips.
The vehicle's turbocharged hybrid powertrain delivers impressive power and acceleration while maintaining an eco-friendly driving experience. The Sorento Hybrid is available in two trim levels: EX and SX Prestige, allowing buyers to choose the features and options that best suit their needs.
Cargo space is an important consideration for any SUV, and the Sorento Hybrid doesn't disappoint.
It offers 12.6 cubic feet of cargo space behind the third-row seats, which may be folded to expand the space if necessary. With the 50/50 split-folding third-row seats folded down, the cargo space can reach up to 75.5 cubic feet, making it one of the largest in the hybrid SUV category.
When it comes to third-row seating options, the Sorento Hybrid features reclining 3rd-row seats with a 50/50 split-folding design.
This allows for flexibility in carrying passengers and cargo, especially when combined with the second-row captain's chairs. The safety features in the Sorento Hybrid are also commendable, with airbags that, when used with properly fitted seat belts, can reduce injuries for both front and second-row seating positions.
Pricing for the 2023 Kia Sorento Hybrid starts with the EX trim level, and the more feature-packed SX Prestige trim offers additional luxury and convenience features. While specific pricing may vary based on the options chosen, the Sorento Hybrid remains a competitively priced option for those in the market for a three-row hybrid SUV.
In summary, the 2023 Kia Sorento Hybrid provides families a versatile and eco-friendly option for their transport needs. With seating for up to six passengers and an efficient hybrid powertrain, it's a solid choice for those seeking a roomy, environmentally conscious vehicle.
What are the most-sold Hybrid SUVs with 3rd Row Seating?
When it comes to popular hybrid SUVs with a 3rd-row seating option, car buyers have some excellent choices. Among the most-sold models, the following hybrids stand out:
#1 Toyota Highlander Hybrid
This SUV is an excellent choice for fuel-conscious buyers. It boasts impressive fuel efficiency, with the FWD variant reaching 36 mpg city and 35 mpg highway, providing an estimated range of 598 to 616 miles before needing a refuel.
Given its fuel efficiency and spaciousness, it's easy to see why the Highlander remains a top seller.
#2 Kia Sorento Hybrid and PHEV
The Kia Sorento is a value-oriented mid-size SUV that comes standard with three-row seating. Although the third row may be on the smaller side, the Sorento offers an impressive fuel economy.
The hybrid version of the 2023 Sorento starts at an MSRP of $36,590 and seats up to six passengers. With 39 mpg city and 35 mpg highway ratings, this model is another excellent choice for those looking for a hybrid SUV with extra seating.
Here is a comparison table of the most-sold Hybrid SUVs with 3rd-row seating:
| Model | Price (MSRP) | Seating Capacity | MPG City | MPG Highway |
| --- | --- | --- | --- | --- |
| Toyota Highlander Hybrid | $40,620 | 7-8 | 36 | 35 |
| Kia Sorento Hybrid | $36,590 | 6 | 39 | 35 |
In conclusion, hybrid SUVs with a third-row seating option are becoming more popular among families who want the benefits of fuel efficiency without compromising on space.
The Toyota Highlander Hybrid and the Kia Sorento Hybrid are two of the most-sold models, leading in terms of their value, fuel economy, and overall appeal. These hybrid SUVs prove that buyers can have both functionality and eco-friendliness in one vehicle.
Was this article helpful?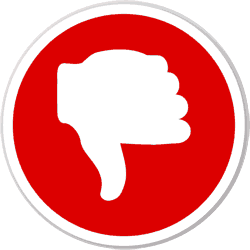 Did you find wrong information or was something missing?
We would love to hear your thoughts! (PS: We read ALL feedback)